Description
Join us in celebrating the Indian festival of colors with our annual color fight! Grab handfuls of different colors, and smear it all over the nearest face (self included)! Try aiming for friends or family, though complete strangers on the field wouldn't mind either. If you have experienced Holi (Indian festival of Colors), you know this is the place to be. If you haven't, this IS the place to be. We sold out every year and this year isn't going to be any different.
UNLIMITED color included in ticket price
Music & Dancing
Performances
Local food trucks
What better way to welcome spring than by dousing friends with color and water, and dancing the day away!
What is Holi?
Holi Phagwa is the Hindu festival of colors. It celebrates the coming of spring, fruitful harvests, unity, joy, and a tale from the Bhagavad Gita. It is traditional to celebrate by, among other things, throwing vibrantly colored powder (Holi Gulal) at one another. In addition to the throwing of colored powder, it is traditional to light bonfires in celebration of the miraculous escape of a young devotee of the god Vishnu. A demon tried to throw him into a fire, but he escaped without any injuries due to his unshakable devotion. (We, of course, will be lighting no bonfires)
We encourage you to learn as much as possible about this wonderful holiday and the stories/cultural underpinning behind it. http://en.wikipedia.org/wiki/Holi is a good start.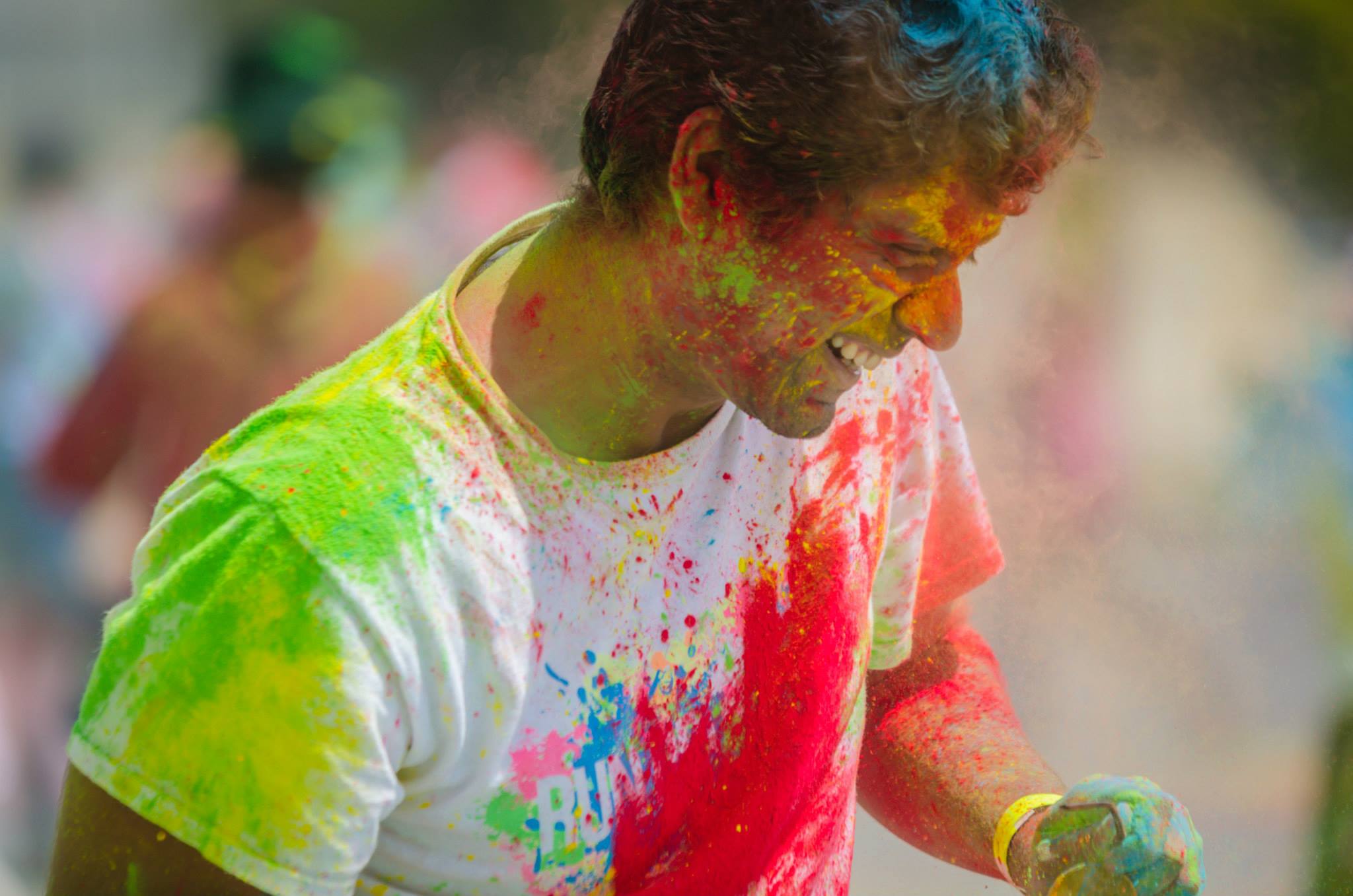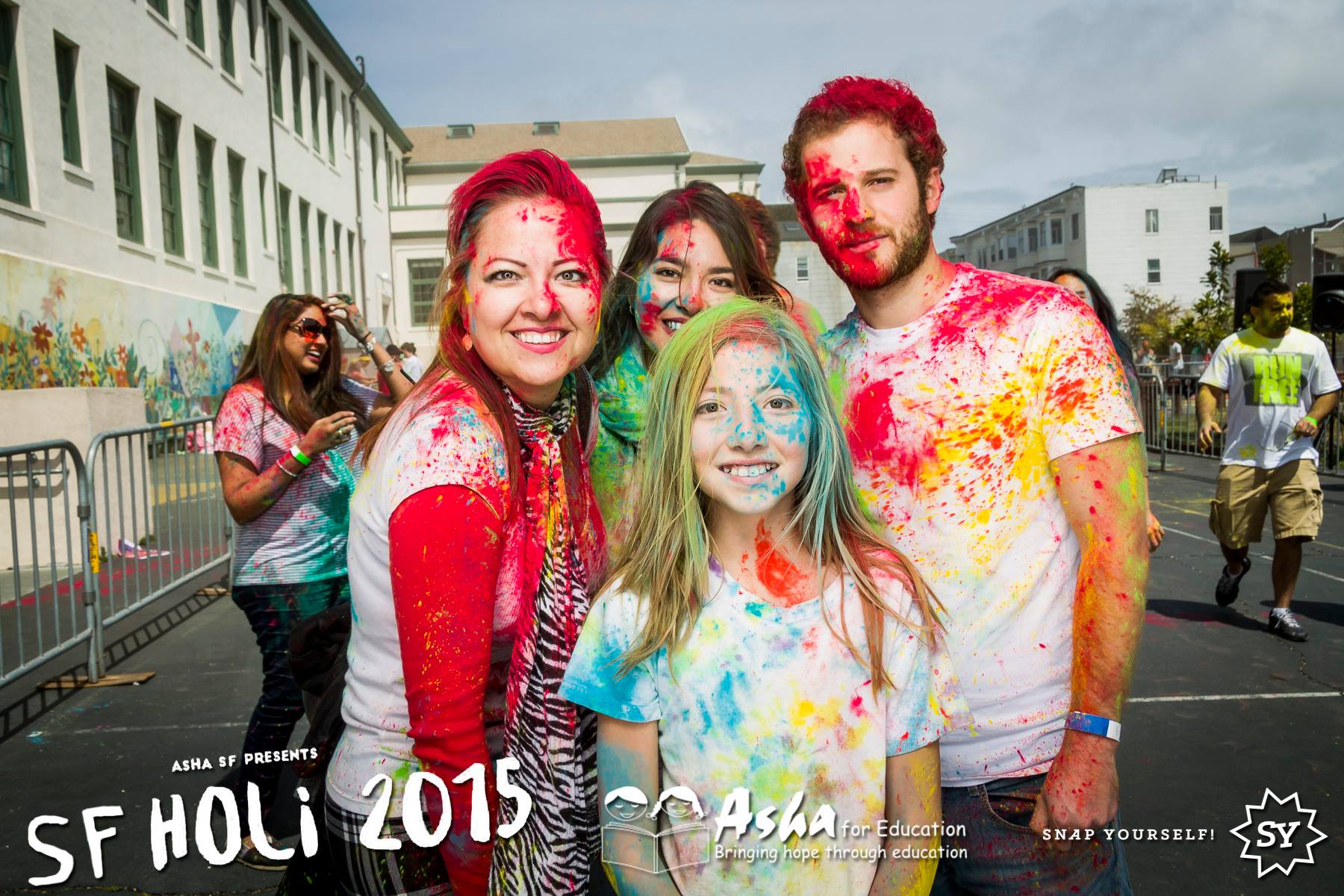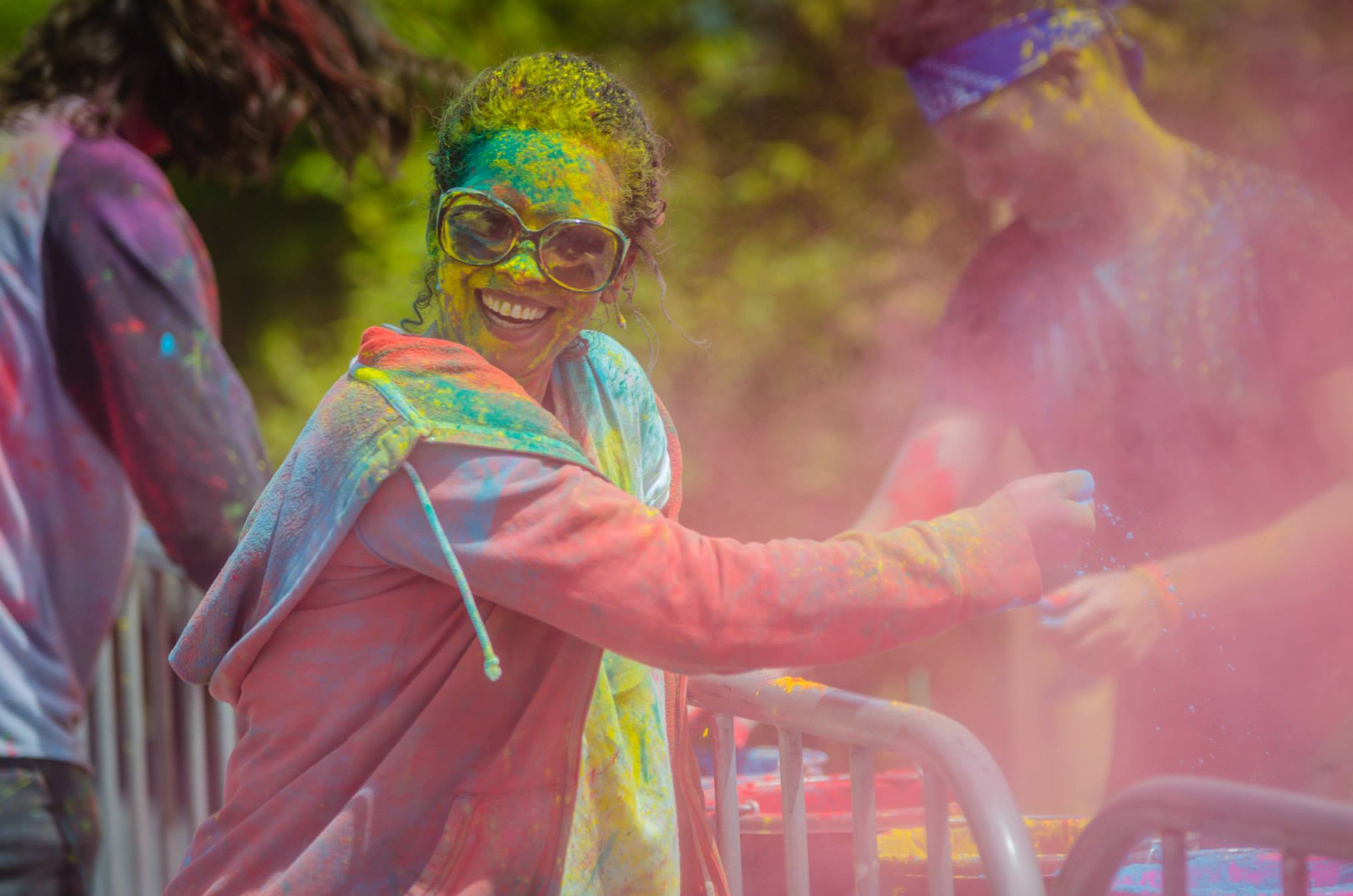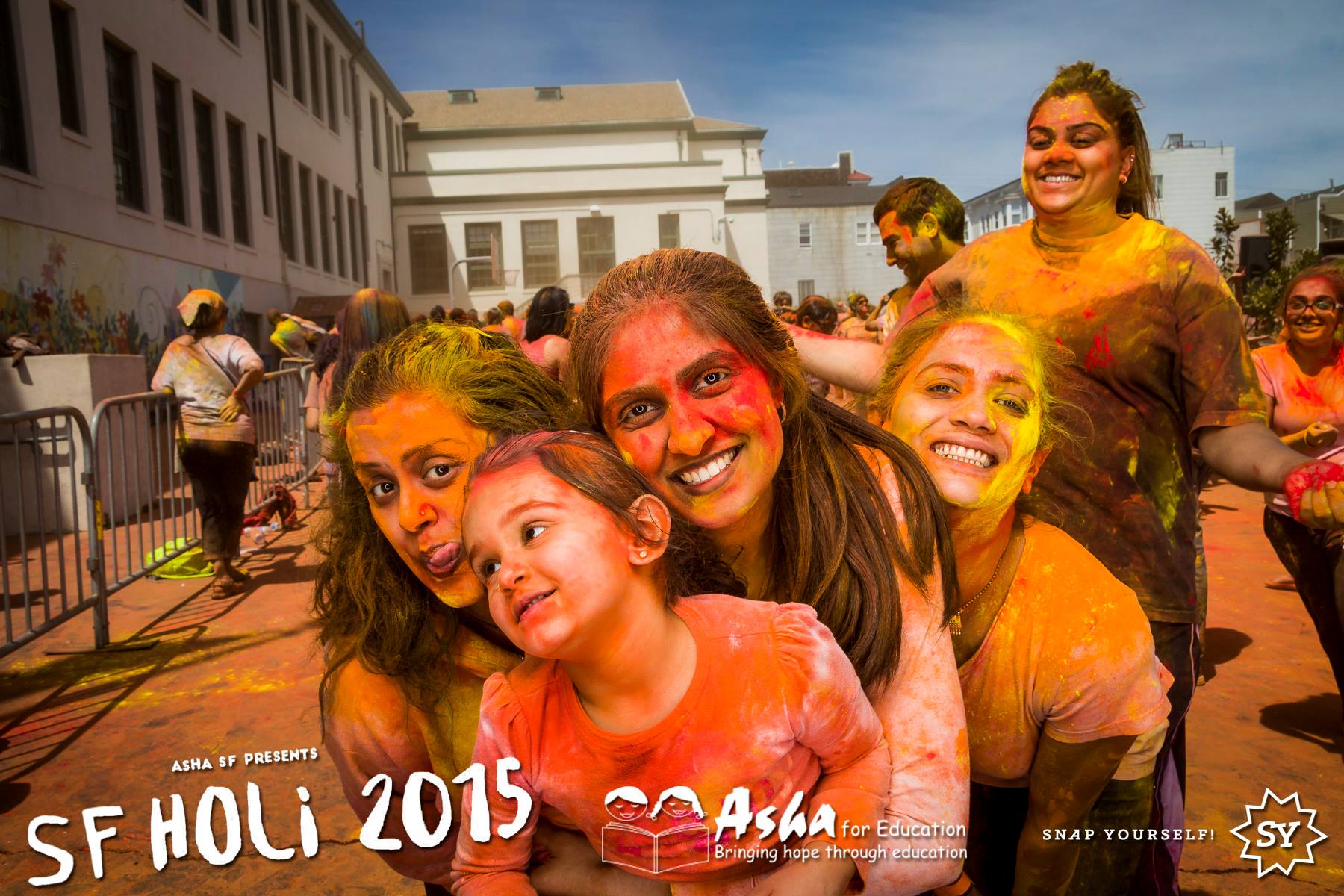 FAQs
Is the powder safe?
Yes. The powder is all natural, and made from cornstarch and food dye. We ask that people refrain from throwing powder into people's eyes or mouth, but accidents do happen. If this worries you, you should consider wearing sunglasses and/or a bandana.
Won't I get messy?
Yes, YOU WILL GET MESSY. Please wear clothing that you don't mind getting colorful. The powder is designed not to stain, but it's probably not the evening to be breaking out the white mink. If you are planning on bringing a camera, it's always a good idea to keep it in a zip-lock bag or in an underwater case if possible.
Do I have to bring my printed ticket to the event?
You can, but you can also use the Eventbrite app on your phone.
Are kids free?

Children under the age of 10 are admitted for free.
What is the refund policy?
Sorry, no refunds. The festival will happen rain or shine!
About Asha
Asha for Education is an international non-profit organization whose mission is to catalyze socio-economic change in India through the education of underprivileged children. 100% of the proceeds from this event will be used to fund grassroots education projects in India.
About CCA

California College of the Arts (CCA) educates students to shape culture and society through the practice and critical study of art, architecture, design, and writing. Benefitting from its San Francisco Bay Area location, the private, non-profit college prepares students for lifelong creative work by cultivating innovation, community engagement, and social and environmental responsibility.