Description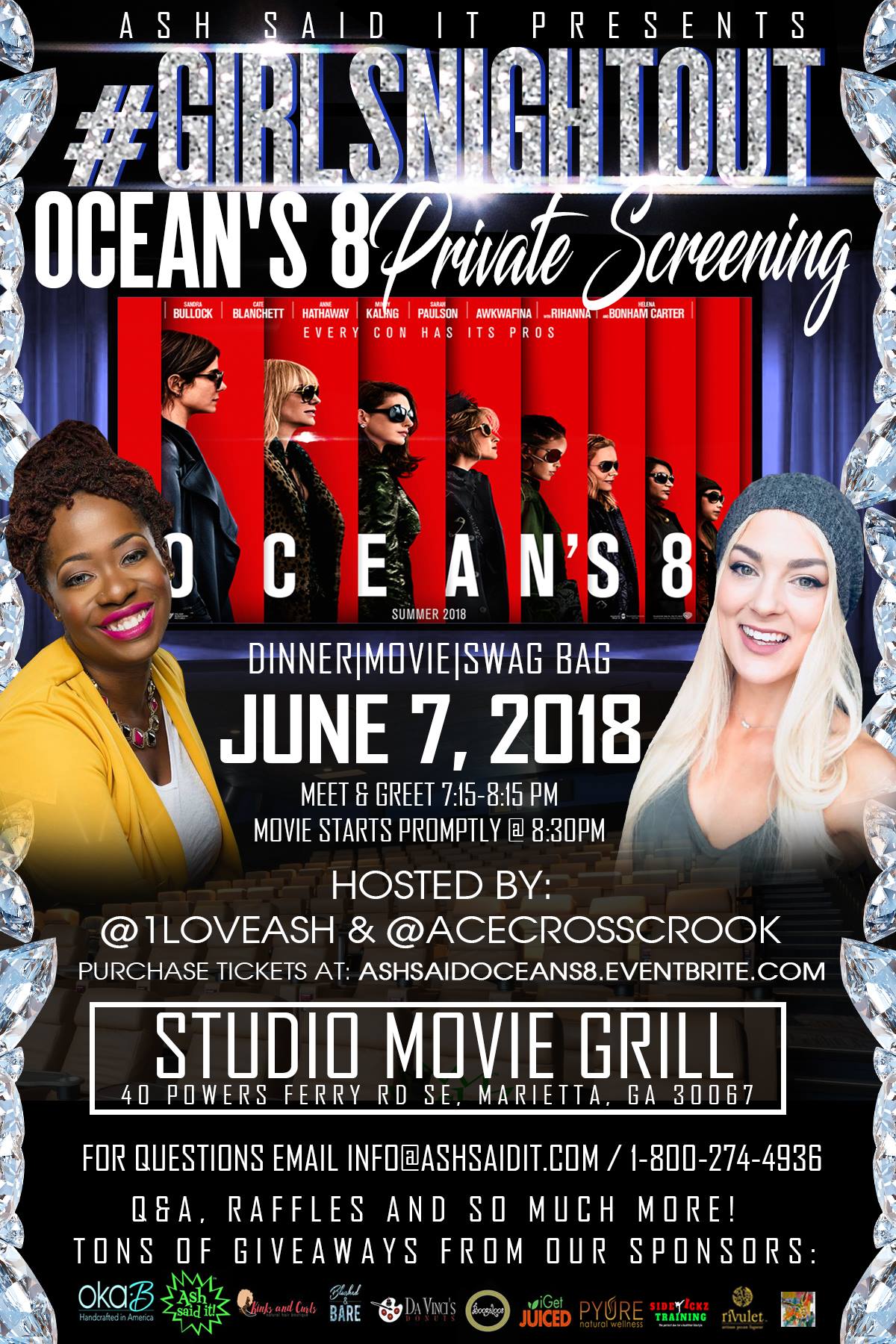 Welcome to Girls Night Out: Oceans 8 Private Screening! Come out and meet your favorite locals @1loveash and @acecrosscrook. We have a growing list of sponsors that have given a ton of great stuff. There are also a few surprises in store!
What better way to unwind after a long day at work than to catch a pre-screening of an amazing film, have dinner prepared for you and catch up with some new friends.
The movie starts promptly so come early to get in on the raffles. We can't even list all that we're giving away. So come enjoy a #GirlsNightOut with Dinner, a Movie and a VIP Glam Bag! Yes, Every attendee will receive a Special Gift Bag just for attending! Seating is very limited. Get Yours TODAY!
#oceans8 #oceans8movie #ashsaidit #atlanta #movieScreenings #privateScreenings
Organizer of Ash Said It Presents: #GirlsNightOut - Oceans 8 Private Screening