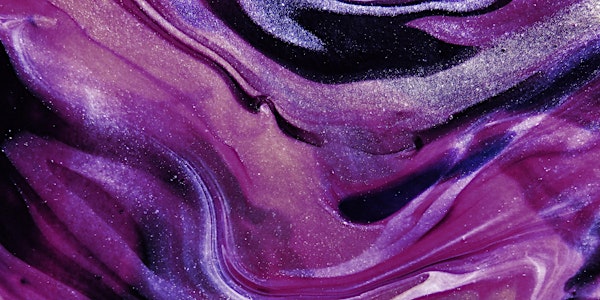 Asexuality and Aromanticism with Aubri Lancaster
A 2-part course about asexuality as a sexual orientation and aromanticism as a romantic orientation.
Refund Policy
Contact the organizer to request a refund.
About this event
This class meets two times Tuesday December 6, 2022 and December 13, 2022 at 3pm - 6pm PT / 5pm - 8pm CT / 6pm - 9pm ET please check your time zone. NO recording available.
Course Description
Over the last 50 years, Asexuality and Aromanticism have grown in visibility, community, in academia, and recently surging in awareness during the continued isolation of the Covid-19 pandemic. Research suggests that 1% to 5% of the general population is Asexual, meaning there are over 70 million Asexual people around the globe (numbers for Aromanticism are unknown). As support for the validity of these orientations grows, so does the need for education and training in creating space for Asexuality and Aromanticism among clients working with sexuality professionals. In this six hour class we will explore the basics of Asexuality and Aromanticism, how to support clients in their discovery and sexual health in a society that pushes compulsory sexuality, compulsory romanticism, amatonormativity, heteronormativity, and mononormativity. We will explore how Asexual and Aromantic people can build affirming relationships, self-acceptance, and fullfilment.
Course Outcomes: At the end of this workshop participants will be able to:
Define asexuality and aromanticism
Recognize orientations and differentiate between HSDD / SAID and attachment disorders
Assist clients in navigating self acceptance and connection to community
Identify and understand the differentiated attractions that exist
Establish new affirming intimacy practices that decenter sex and romance
Understand the challenges due to erasure that lead to additional mental health concerns for asexual and aromantic people
This program meets the requirements of the American Association of Sexuality Educators, Counselors and Therapists (AASECT) and is approved for 6 CE credits. These CE credits may be applied toward AASECT certification and renewal of certification.
AASECT Core Knowledge Areas
A: Ethics and ethical behavior
C: Socio-cultural, familial factors (e.g., ethnicity, culture, religion, spirituality, socioeconomic status, family values) in relation to sexual values and behaviors.
D: Issues related to sexual orientation and/or gender identity: heterosexuality; issues and themes impacting lesbian, gay, bisexual, pansexual, asexual people; gender identity and expression.
E. Intimacy skills (e.g., social, emotional, sexual), intimate relationships, interpersonal relationships and family dynamics.
O. Knowledge of professional communication skills used with clients, students and colleagues.
About the Presenter
Aubri Lancaster is a Sex Educator with 17 years experience. In her career she has conducted hundreds of presentations focused on arousal, intimacy, and incorporating adult toys and pleasure enhancing products into self care and relationships. As an Alloromantic Asexual, Aubri has lived experience and a connection to the Asexual and Aromantic communities that provides a unique perspective on the issues facing the changing landscape of sexuality and orientation. To better understand these connections, Aubri spent a semester studying Asexuality and Aromanticism under the guidance of Goddard Graduate Institute and is currently being mentored independently by Bianca Laureano, PhD, MA, CSE, CSES. When not working, Aubri spends her time with her husband, her family, her 5 year old, and her gaggle of Chihuahuas. You can follow Aubri on Instagram at @AceSexEducation.
FAQs
How can I contact the organizer with any questions?
Contact Bianca at AnteUpPD@gmail.com for logistics
What's the refund policy?
Full refund for those who paid in full upfront.
Partial refund less the deposit for all payment plans.
Only a 50% refund within 30 days of the event for all ticket types.
Accessibility Information
All videos will have English subtitles or transcripts, font size on powerpoint will be 24+, we will read aloud what is posted in the chat box on the zoom platform, and we are guided by disability justice principles. Transcription and subtitles will be offered via AI (artificial intelligence). Please contact Bianca to confirm your needs are supported and honored at AnteUpPD@gmail.com. Image above is of an abstract image with colors of the asexual flag: purple, grey, white, black.