Description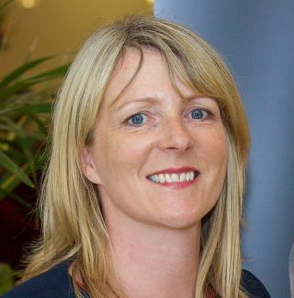 Since coming back to NI in 2015 after almost 20 years living away, I've met some amazing women, especially through Lean In, Women in Business and CO3: entrepreneurs, business owners and leaders who are working hard to achieve in their sector, their communities and their families. They are ambitious for growth and impact. They are brilliant at what they do. Sometimes though, business can feel like a burden and they wonder if their sacrifices are worth it. While they are busy doing business, they wonder how to attract more business.
What I've found when you ask people how they get business or grow their business is that it's mostly through word of mouth or referrals. Sometimes that's enough for people and they have all the business they want from this way of working and it seems to come naturally to them. For others, "networking" for business is a dirty word and actively seeking referrals can feel manipulative and insincere.
What if you had a trusted team of personal champions and supporters, who know about you, what you do, why you do it, what you are looking for and actually want to support you in your success? People who want to refer business to you and introduce you to their trusted contacts because they genuinely want to help. My new Asentiv business focuses on just that: it's a really easy to follow process to help you identify and work with referral partners in an authentic and collaborative way. I think it is a fantastic, kind and supportive way of doing business.
I'm launching my new Asentiv NI business programme for women at the IFA national stadium on 22nd March at 6pm – 8pm and I'd love it if you could join me there. At the event I will show you how your business can grow by adopting a strategic approach, together with the Asentiv tools to build long-term profitable referrals. You'll even get to do some work on your own referral marketing and learn about making powerful connections.
Agenda
6:00pm Welcome & Introductions
6:30pm Opening Address
6:50pm Exercise: Sources of Business
7:10pm Asentiv: What does it do? • How does it work? • What next?
7:40pm Discussion, Q&A
FAQs
What are my transportation/parking options for getting to and from the event?
Free on street car parking is available in adjacent streets, although it can get busy and conjested around Tate's Avenue/Boucher Road/Lisburn Road.
How can I contact the organizer with any questions?
Contact Lisa Strutt: lisas@asentiv.com