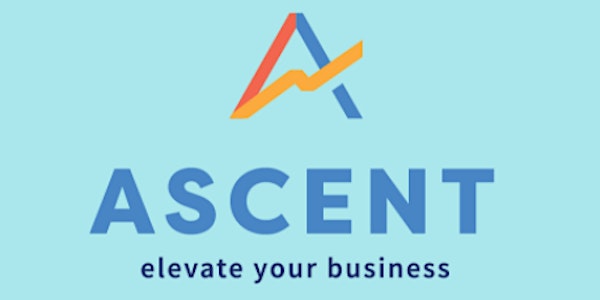 Ascent Strategic Marketing Virtual "Book Club" for Women Entrepreneurs
Want to take your business to the next level and network with other women in business? Join the Ascent!!
About this event
Are you a woman business owner who wants to ascend to the next level of business? Check out SBA's brand new Ascent platform! We'll be working our way through Journey #2, Strategic Marketing, book club style! This journey is a multi-media exploration of the marketing process from identifying your customers to developing a pricing strategy to testing your market! You'll take each section at your own pace during the week, then we'll come together to reflect on what you learned, provide insight, and gain perspective from others. We'll even have a few experts stop by. This is a great chance to engage with other women-owned businesses. By the end of the 8 weeks you'll have the techniques, strategies and tactics to stand out from the competition!
Ascent is a free online learning platform from the SBA. Create an account here: https://ascent.sba.gov/
Feb 25th: Kick-Off call
March 4th: Customer Need
March 11th: Market Information
March 18th: Competition
March 25: Customer Experience
Apr 1st: Pricing Strategy
Apr 8th: Marketing Plan
Apr 15th: Market Testing