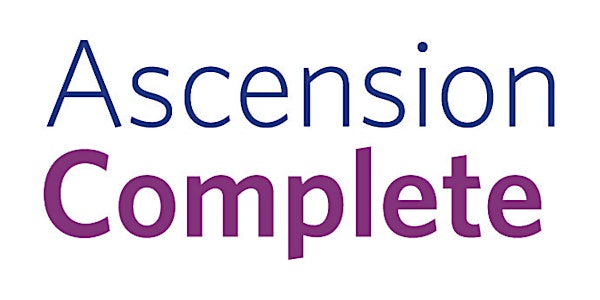 Ascension Complete Texas Roadshow -Waco
Attention: Central Texas Agents Sales Agent - Invitation to Ascension Complete 2023 AEP Roadshows s
When and where
Location
Ascension Providence Hospital 6901 Medical Parkway Waco, TX 76712
About this event
Reserve Your Seat NOW!
2023 Ascension Complete Medicare Advantage Plans Overview!
August 23 and August 24, we will be hosting Face to Face informative meetings. We invite you to attend to explore our full suite of plans for the 2023 Plan Year, including HMOs , PPOs.
Why Ascension Complete Medicare Advantage plans? Here are some Plan Highlights:
• Strongest plan values ever – Introducing PPO, HMO
• Ascension Complete is a must-have in your bag for AEP 2023
• MOOPs (Less than $3k); Incredible Extra Benefits like Unlimited Dental, Flex Card, Utility Card, Grocery Delivery, Care Concierge, Hearing Aids, Glasses & More
• $100 Part B Giveback
• Rx covered through the Gap; Tier 1&2 Rx – $0 Mail Order
• Expanded Provider Network/Passive PPO Network/No Referrals
• Highly-qualified leads from Ascension Provider locations
• White-glove Concierge Service for agents and members provided by specially-trained Ascension Navigators
• Opportunities are endless with Ascension Complete!
Topics
• Improved agent tools, like Centene Workbench
• Improved member tools, like improved member portal
• Same contract for WellCare and Ascension Complete
• Ascend platform for enrollments
• Our physicians are employees, no re-contracting annually
• Focus on local concierge support for members and agents through our Navigators, local rep to help with any member abrasion
• Focus on local concierge support for agents through our local leadership – Account Executive or Market Manager
• Agent of the day available, inquire if interested in learning more
• Referrals from providers to Ascension patients