#AscendWithPride: An Afternoon with Friends & Family at FDR Four Freedoms S...
Description
Get your cameras ready: a 12' x 100' Pride flag is coming to FDR Four Freedoms State Park to celebrate World Pride in NYC!
On Saturday, June 15 from 12:00-6:00 PM, the Park will host a free World Pride celebration for all ages, including food trucks for a special picnic on the lawn (with food, wine and beer available for purchase), VideoOut onsite all day capturing coming out stories for their online library and Drag Queen Story Hour, at 12:30 PM and 2:00 PM, reading books that focus on diversity and inclusion, from Little Bee Books. Event details subject to change.
The event serves as the official unveiling of New York City's largest LGBTQ Pride Flag. From Friday, June 14 to Sunday, June 30, the Park's monumental staircase will transform into a massive Pride flag to celebrate the progress that's been made over the past 50 years, and to shine a light on the LGBTQ community's continued fight for the universal human rights articulated in President Franklin D. Roosevelt's Four Freedoms Speech: freedom of speech & expression, freedom of worship, freedom from want, and freedom from fear.
Located on the southern tip of Roosevelt Island in New York City, in the East River between Manhattan and Queens, the Park is the first memorial dedicated to the former President in his home state of New York.
Since 2016, VideoOut has been traveling the United States amplifying the voices of LGBTQ people by capturing their coming out stories, working alongside organizations and communities to build the largest library of coming out stories. The VideoOut library serves as a tool for advocacy, awareness and education.
VideoOut enables LGBTQ people and allies to tell their stories in their own unedited voice, ensuring that authentic experiences are recorded and shared.

VideoOut inspires everyone to come out, each story acting as a catalyst in a chain reaction of visible and vocal storytelling that amplifies the LGBTQ narrative.

VideoOut affirms the work of LGBTQ people who have been fighting the age-old battle for equality.

Most importantly, VideoOut stories build bridges of empathy between LGBTQ people and everyone else.
Drag Queen Story Hour (DQSH) is just what it sounds like—drag queens reading stories to children in libraries, schools, and bookstores. DQSH captures the imagination and play of the gender fluidity of childhood and gives kids glamorous, positive, and unabashedly queer role models. In spaces like this, kids are able to see people who defy rigid gender restrictions and imagine a world where people can present as they wish, where dress up is real.
Created by Michelle Tea and RADAR Productions in San Francisco, DQSH now happens regularly in LA, New York, and San Francisco, and events are popping up all over the world!
Little Bee Books is a children's book publisher dedicated to making high-quality, creative, and fun books for busy little bees ages 0 through 12, offering an inspired selection of early learning concept books, board books, novelty books, activity books, picture books, chapter books, nonfiction, gift sets, and more.
---
FFPC is a Proud Official Partner of Stonewall 50/WorldPride 2019!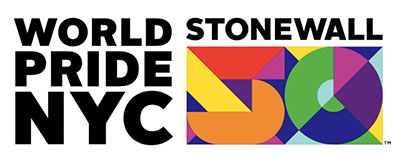 Food and drink provided by Toum, Leila's Crepe Station, Singlecut, and Maivino.