Event Information
Location
Mother of God Community
Gym building
20501 Goshen Rd
Gaithersburg, MD 20879
Refund policy
Refunds up to 7 days before event
Description
EXPERIENCE THE LIVING WATERS OF THE HOLY SPIRIT
Jesus stood up and exclaimed, 'Let anyone who thirsts come to me and drink. Whoever believes in me, as scripture says: 'Rivers of living water will flow from within him.'" (John 7:37-38)
Live happy! Live free! Live more! Pope Francis inspired the Church at Circus Maximus in Rome, June 2017, with a prophetic call to experience the movement of the Holy Spirit in what he called God's glorious Current of Grace. Have you experienced it?
There is so much more that the Holy Spirit wants to do in our lives! When God's grace touches the human heart, He lifts up our hearts in His joy and freedom. We "ascend" to his glorious presence where He inspires us and sets us free with His love and truth. You will experience the grace of the Holy Spirit in a new way that refreshes you, strengthens you, and helps you to live your life with vision, passion, and purpose. Come and:
Discover your identity
Discover and unlock your gifts
Activate new ways to evangelize in the power of the Holy Spirit
Experience awesome praise and worship
Experience personal ministry to receive more of the Holy Spirit's love and grace for you
Experience healing, deliverance, and breaking free of things that weigh us down
This conference will lift you higher in the Spirit than you thought possible. The conference will be led by Fr Fred Close and Georgian Banov, chock-full of fun, inspiration, and even some Russian worship songs.

CONFERENCE LEADERS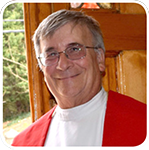 Fr. Fred Close — graduated from Boston College Law School and worked as a lawyer for the Justice Department in Washington D.C. He participated in the charismatic renewal as a member of the Mother of God Community. During his time with the community, he sensed a call to the priesthood and was later ordained as a priest of the Archdiocese of Washington in 2001. He is now the pastor at St. Anthony of Padua parish in Washington, D.C. where he has led various praise and worship meetings and hosted other evangelistic events. He currently serves as the English liaison to the Catholic Charismatic Renewal in the Archdiocese of Washington. Attending the 50th anniversary celebration of the Charismatic Renewal in Rome, he heard Pope Francis call all in the Church to participate in the "Current of Grace" of the Holy Spirit.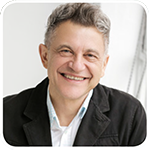 Georgian Banov — Born in communist Bulgaria, Georgian Banov became a Christian after escaping through the Iron Curtain and moving to Southern California in 1974. Well-known for his extensive involvement in the Christian music scene, Georgian was the leader of a contemporary Christian band called Silverwind in the 80s. He also co-wrote and co-produced several famous children's classics, including Music Machine and Bullfrogs and Butterflies which sold over 3.5 million copies worldwide and earned a Dove Award and Grammy nomination. Boldly declaring the finished work of the Cross, his presentation of the Gospel is with rare clarity and depth causing changed lives, freedom, joy, supernatural healing and wholeness.
SCHEDULE
Friday: 7:00 pm – 10:00 pm (Registration starts at 6:30 pm)
Saturday: 9:00 am – 5:00 pm
FREE Healing Service Saturday evening, 7:00 pm - 9:00 pm
REGISTRATION FEE
Adults: $40*
Students: $20*
Clergy & Religious: FREE*
*Saturday Lunch is included in the price for those who register by Wednesday, September 26.
Date and time
Location
Mother of God Community
Gym building
20501 Goshen Rd
Gaithersburg, MD 20879
Refund policy
Refunds up to 7 days before event