ASCE September Installation of Board of Directors/Officers and Lunch Progra...
Description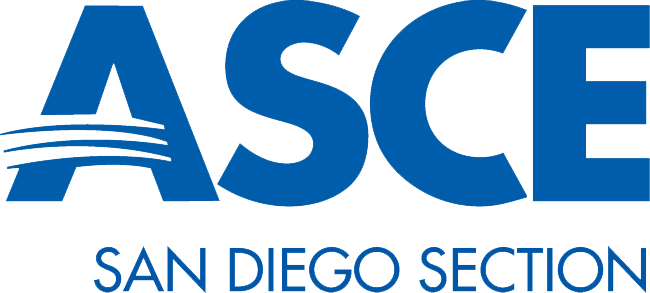 SANDAG continues to move forward with $2.5 billion of construction within the Mid-Coast Corridor. Together, this portfolio of projects will expand San Diego's trolley system, enhance the commuter and freight rail system through the Mid-Coast Corridor, and add improvements to the regional, local street, and bicycle networks. Construction is anticipated to be complete by the end of 2021. An overview of the implementation strategy through Construction Manager/General Contractor will be shared along with observations and benefits achieved to date. These projects will also be discussed in relation to the larger vision SANDAG has for the future of the San Diego region, a Bold New Transportation Vision in 5 Big Moves.
About our speakers:
Mr. Greg Gastelum, PE, is a Principal Engineer with SANDAG.
Greg has 33 years of public and private sector experience in the planning, design, and management of transportation and public works projects in San Diego and the southern California region. Greg holds a Bachelor of Science in Civil Engineering from San Diego State University and participates in the SDSU Aztec Mentor Program.
As the Deputy Project Director of Capital Management for the Mid-Coast Trolley project, Greg is involved in the management of capital construction costs, right-of-way acquisitions, third party agreements, utility relocations, and pre-construction and construction CM/GC supplements. Greg is also involved in the management of construction supplements for other regional projects within the Mid-Coast corridor.
Mr. Tim Monroe PE, has 29 years of experience in the San Diego region. Tim's experience in water & wastewater engineering provided SANDAG with the necessary experience in underground utility design and construction. Tim is a member of the Project Management Consultant team for SANDAG. Tim managed approximately $100 Million in wet and dry utility relocations and led the negotiations of eight construction packages valued at $1.2 Billion.