Join us for a fun night of networking while participating in our first in person event of the year!
About this event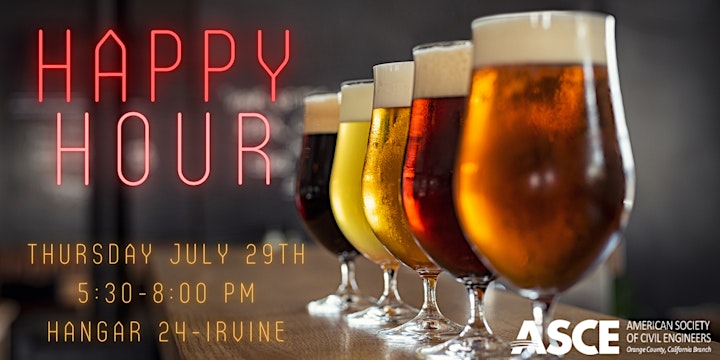 ASCE OC YMF invite you to hang out and network with fellow engineering and industry professionals.
We will follow best practices to maintain everyone's health and well-being. All attendees will abide by all mask and social distancing regulations as established by the venue location. Food will be individually ordered per person. No sharing of food or drinks will be permitted. Attendees will be seated outdoor and strongly encouraged to wear a mask when not eating or drinking.
Attendees must sign and return a liability waiver prior to July 29th to participate in the event. Waivers will be emailed 72 hours prior to the start of the event to all attendees who sign up.
This event is subject to change or cancellation with developing local safety guidelines.
Please contact Michael Dinicola at mdinicola@markthomas.com or Raul Rodriguez at rorodriguez300@gmail.com regarding any questions.