Description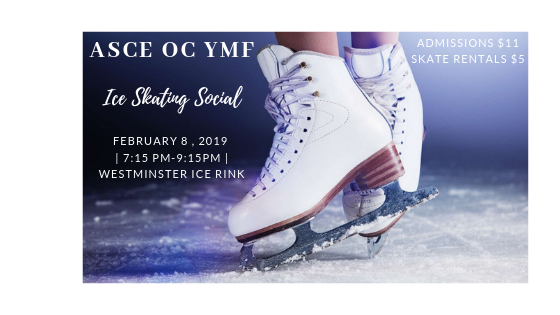 Join ASCE OC YMF on Friday, February 8th, for some ice skating at Westminster Ice Rinks. Embrace the Winter season with some ice and come show off your skating skills! This event is casual and all are welcome to join.
We will be attending the 7:15PM- 9:15PM Public Skating Session. The General Admission ticket is $11 and the skate rentals will be $5.
Hope to see you all there!
Need more information or have questions? Contact Darlyn Hernandez at darlynhernandez14@gmail.com or 424-207-0655