Description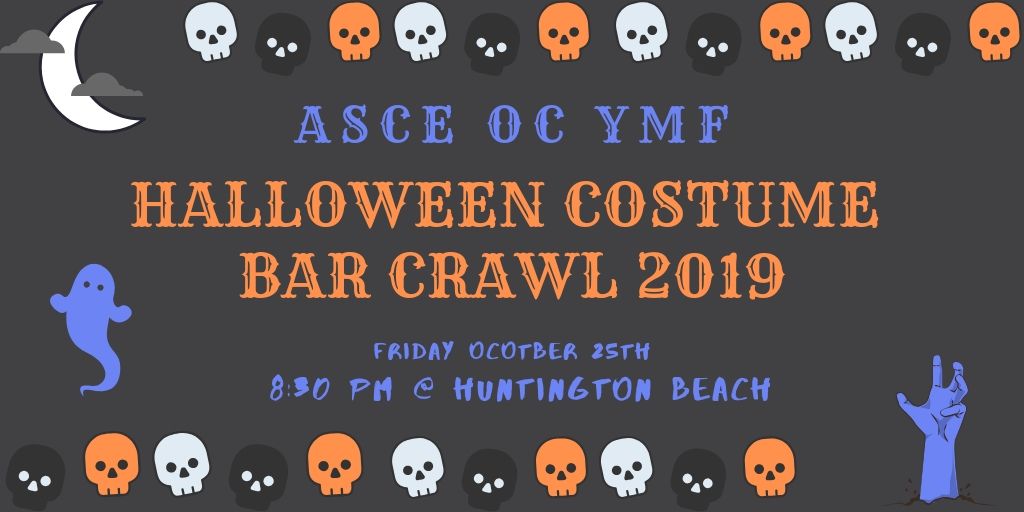 GREETINGS FELLOW ENGINEERS! Do you dare join us for a fun Halloween adventure in Huntington Beach on the spooky night of Friday the 25th? Well grab a costume and join OC YMF for another fun filled bar crawl through the enchanting and possibly haunted area that Huntington Beach and its fine establishments have to offer.
The night will start at 8:30 pm at The Irishman (see address above) where we shall gather for the festivities. From there, we will see what Huntington Beach has to offer as the night goes on! Some of the local favorites are Baja Sharkeez, Hurricanes, 2nd Floor, Killarney, and many more.
Make sure to come in COSTUME! Don't be that somebody that wishes they would have because everyone else did.
Driving is highly discouraged, so it is recommended to be dropped off or ride-share. Remember, safety first!
Please contact Darlyn Hernandez at darlynhernandez14@gmail.com or 424-207-0655 for any questions.
Please read our event guide page (http://ymf-oc.org/eventguide) for our current general event and ticket buying guidelines.