Actions and Detail Panel
ASCE OC YMF - 2016 Holiday Toy Drive (Going on NOW!)
Thu, Dec 1, 2016, 8:00 AM – Wed, Dec 21, 2016, 12:00 PM PST
Event Information
Location
- Accepting Gifts @ Events
- Accepting Online Donations
Description
The Community Outreach Comittee is running a toy drive for the month of December! In conjunction with Giving Children Hope, an Orange County based organization, the committee will be accepting donation of unwrapped toys with an approximate value of $25. All gifts are welcome. Your generosity is appreciated! Visit the Giving Children Hope website for more informaiton (http://www.givingchildrenhope.org/toy-drive/).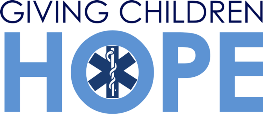 To participate, bring your toy to one of our upcoming YMF Events:
Tuesday, November 22, 2016 - Carlsbad Desalination Plant Technical Tour
Sat, December 3, 2016 - Annual Wine Trip 2016
Or schedule a pick up by contacting izzy.loh.asceoc@outlook.com
Any Other Ways to Donate?
If you would like to donate but cannot pick up and deliver a toy to an event, you can instead donate money online or in person. That money will the be used by YMF to purchase a toy on your behalf. You can donate any amount and it will be pooled with all other collected donations.
Date and Time
Location
- Accepting Gifts @ Events
- Accepting Online Donations