ASCE OC Branch September Luncheon - LA Metro Regional Connector

Thursday, September 20, 2018 from 11:30 AM to 1:00 PM
Event Details
TOPIC - LA Metro Regional Connector Project
The ASCE Orange County Branch invites you to attend the September Luncheon featuring an overview on the Los Angeles Metro Regional Connector Project by Ivan Hee, Senior Engineer at Skanska and Carlos Herranz, PMP, Tunnel Design Manager at Mott MacDonald. 
The Metro Regional Connector Project is a Design Build Project by Skanska and Traylor Brothers that extends from the Metro Gold Line Little Tokyo/Arts District Station to the 7th Street/Metro Center Station in downtown Los Angeles. The completion of the project will allow passengers to transfer to Blue, Expo, Red and Purple Lines, bypassing Union Station.  The project consist of a 1.9-mile alignment mile underground light-rail system and three new underground stations.
The project covers a vast scope, including:
Utility relocation in major downtown Los Angeles intersections  

Cut and Cover excavation of underground stations and guideways using tieback and internal bracing for excavation systems.

Underpinning of a building

Cross over cavern using Sequential Excavation Method (SEM).

Twin Bored Tunneling and installation of precast segments

Tunnel and Station Structures of reinforced cast in place concrete

Emergency ventilation, electrical, communications and Systems integration

Station Finishes

Trackwork

Street restoration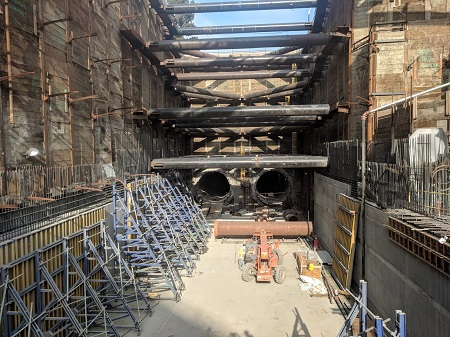 About The Speakers: 
Carlos Herranz, PMP
Tunnel Design Manager, Mott MacDonald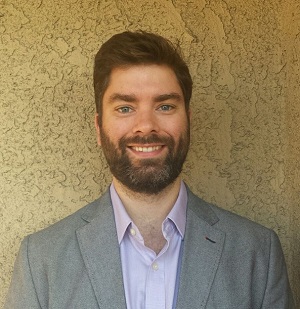 Carlos Herranz is the Design Lead for Regional Connector's SEM crossover cavern design, as well as Mott MacDonald's Tunnel Design Manager in Los Angeles. Carlos has 14 years of experience in underground construction, and has been involved in several major transportation projects such as the SR99 Bored Tunnel in Seattle, for which he received an Award of Excellence, Crossrail in London and Barcelona Metro Line 9. He graduated with a MS from Madrid Polytechnic in Civil Engineering in 2004.
Ivan Hee, PE
Senior Engineer, Skanska Civil USA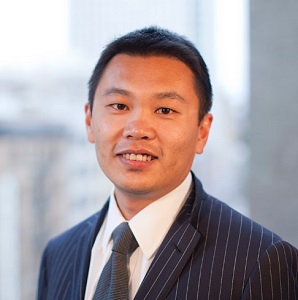 Ivan Hee has worked for Skanska Civil USA for 4 years, primarily on two projects, the First Street Tunnel in Washington DC and the currently, the Regional Connector Project in Los Angeles. For Regional Connector, he coordinates design of support of excavation and is currently involved as the engineer for the SEM cavern. He is a registered professional engineer in the states of California and Massachusetts and a licensed Geotechnical Engineer in California. He has over 20 years of experience in the construction industry, primary as a design engineer for various underground structures.  He also has experience designing deep foundations for long span bridges.  He graduated with a MS from Turin Polytechnic in Tunneling and Tunnel Boring Machines in 2012, MS from Virginia Tech in Civil Engineering in 1999, and a BE in Civil Engineering in 1997. 
 
Hosted Valet Parking at The Center Club
Contact marketing@asceoc.org for sponsorship opportunities.
For event questions, contact Jason Fix at jfix@ms-ae.com. 
Organizer
This Branch was created in 1952 to allow civil engineers to network, exchange ideas, build leadership skills, create lifelong professional connections, and improve the quality of life on Orange County.