ASCE OC Branch, SEI and CI March Luncheon - Gerald Desmond Bridge

Thursday, March 15, 2018 from 11:30 AM to 1:00 PM
Event Details
TOPIC - CONSTRUCTION UPDATE OF THE GERALD DESMOND BRIDGE
The ASCE Orange County Branch, the Orange County Structural Engineering Institute (SEI) Chapter, and the Orange Counry Construction Institute invite you to attend the March Luncheon featuring Zeph Varley for a presentation on the Port of Long Beach Gerald Desmond Bridge project which is currently under construction. 
The Gerald Desmond Bridge has become a vital part of the nation's infrastructure, with nearly 15 percent of the nation's waterborne cargo trucked across the bridge. It is a critical access route for the Port of Long Beach, downtown Long Beach and surrounding communities.
The new bridge will be built with a cable-stayed design and will be high enough to accommodate the newest generation of the most efficient cargo ships. In addition, the new bridge will be wider and better able to accommodate existing and future traffic volumes.
The Gerald Desmond Bridge has been designated as a National Highway System Intermodal Connector Route and part of the Federal Strategic Highway Network. It is a critical structure serving the ports of Long Beach and Los Angeles, the City of Long Beach, Los Angeles and Orange counties, and the nation.
Building the new bridge will generate about 3,000 jobs. The bridge expected to be completed between late-2017 to mid-2018.
 About The Speaker:
 Zeph Varley - Lead Construction Manager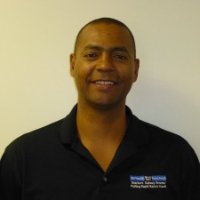 Zeph Varley is a senior supervising construction engineer for WSP, with over 20 years of field construction experience, currently assigned to the Project Management and Construction Management (PMCM) team under contract with the Port of Long Beach for the construction of the Gerald Desmond Bridge Replacement Project. Zeph is a University of Michigan civil engineering graduate, a PE in California, Michigan and Washington, and a CMAA Certified Construction Manager. Zeph's role on the project is Independent Quality Assurance (IQA) engineering and inspection of Maintenance of Traffic (MOT), roadway construction, utilities and MSE wall construction. 
For Questions, please contact Jazzy Quinabo @ jazzy.quinabo@jacobs.com.            
 Contact marketing@asceoc.org for sponsorship opportunities.
Organizer
This Branch was created in 1952 to allow civil engineers to network, exchange ideas, build leadership skills, create lifelong professional connections, and improve the quality of life on Orange County.