Description
ASC Fashion Week focuses on designers from all over the globe, starting as a mere fashion week, but in the process has become a foundation for the development of brands paving the way for many to emerge as mainstream fashion houses, Artists, and models. Our shows have an audience of 400+ with up to 26 designers showcasing their collections, 100 International Models, 60 Hair and Makeup Artists, media to include TV Channels, Fashion Bloggers, Newspapers and Radio Stations.

ASC FASHION WEEK (SEASON 3)
SEPTEMBER 9TH & 10th 2017
LOCATION:
Sheraton Times Square Hotel
811 7th Ave, New York, NY 10019
MODEL CASTING:
SUNDAY, August 6th, 2017 (12:30 PM – 3:30 PM)
STEPPING OUT STUDIOS
37 WEST 26TH ST.
(Between Broadway & 6th Avenue)
9th Floor, Studio B
New York, NY
AFTER PARTY: 10 PM - 2 PM
September 9th, 2017
Location: TBC
FREE Admission (Early Bird & VIP seating with access to our networking afterparty)
Must be over 21
www.ascproductionsinc.com
www.ascfashionweek.com
www.ascfashionmagazine.com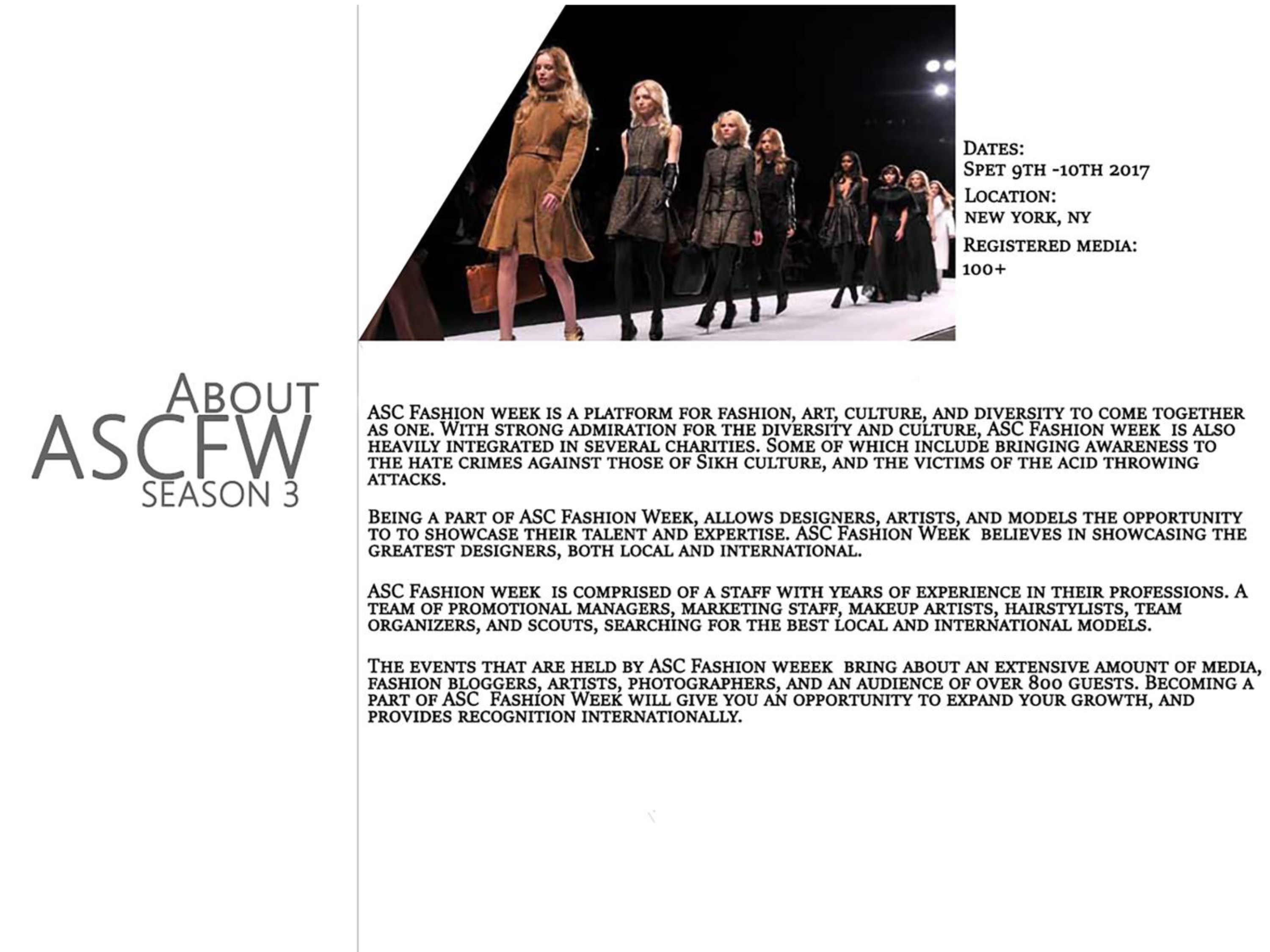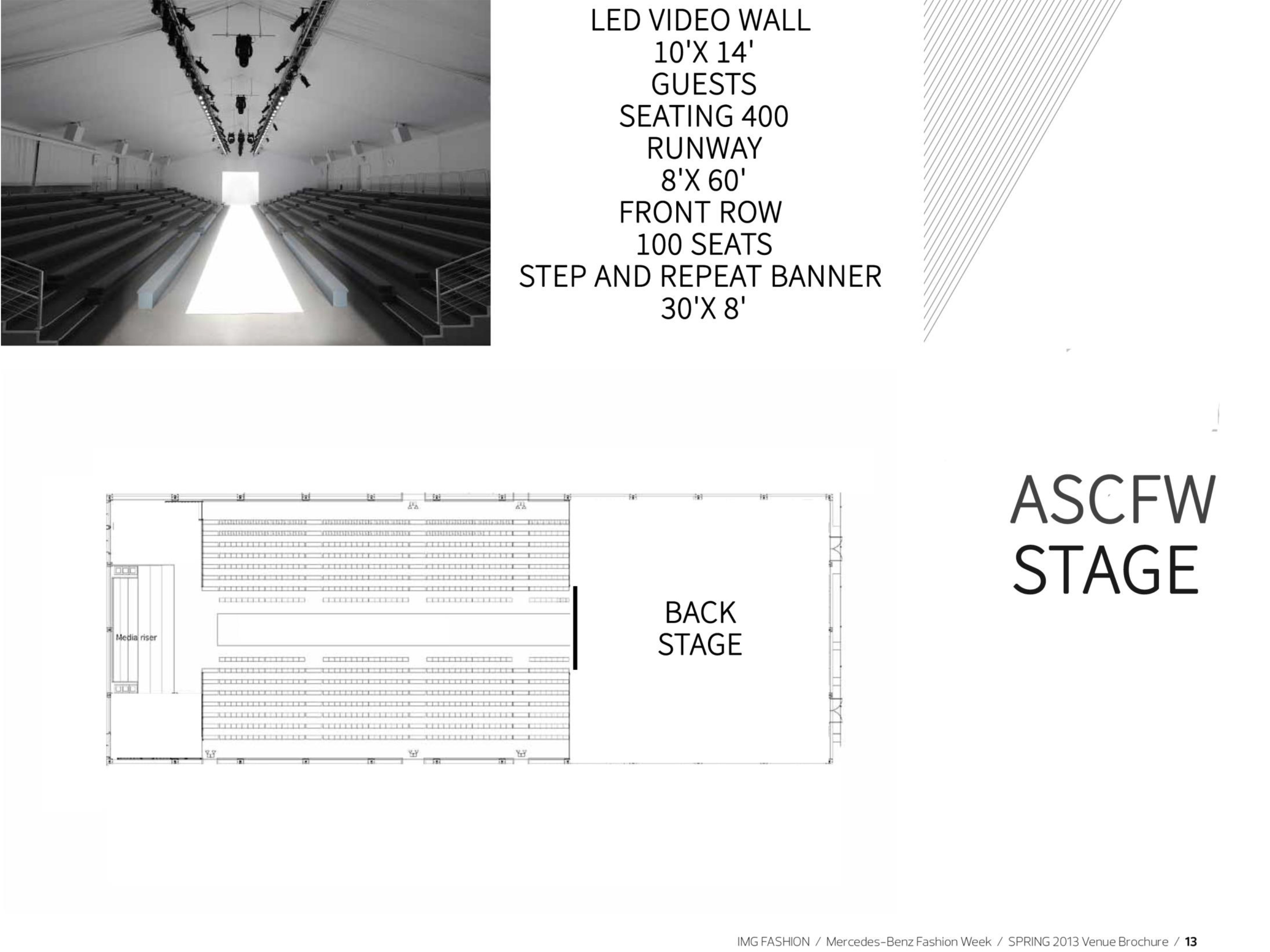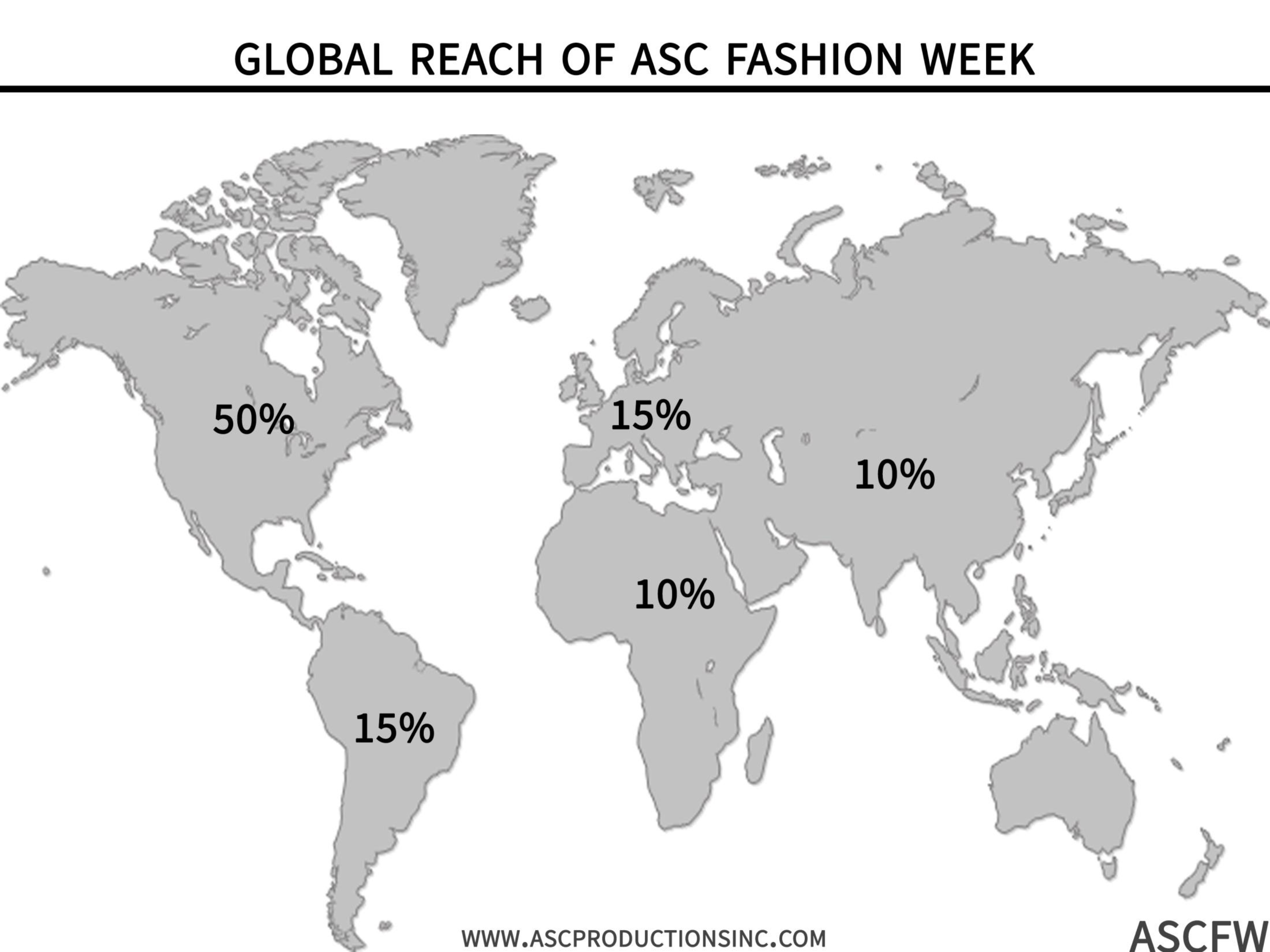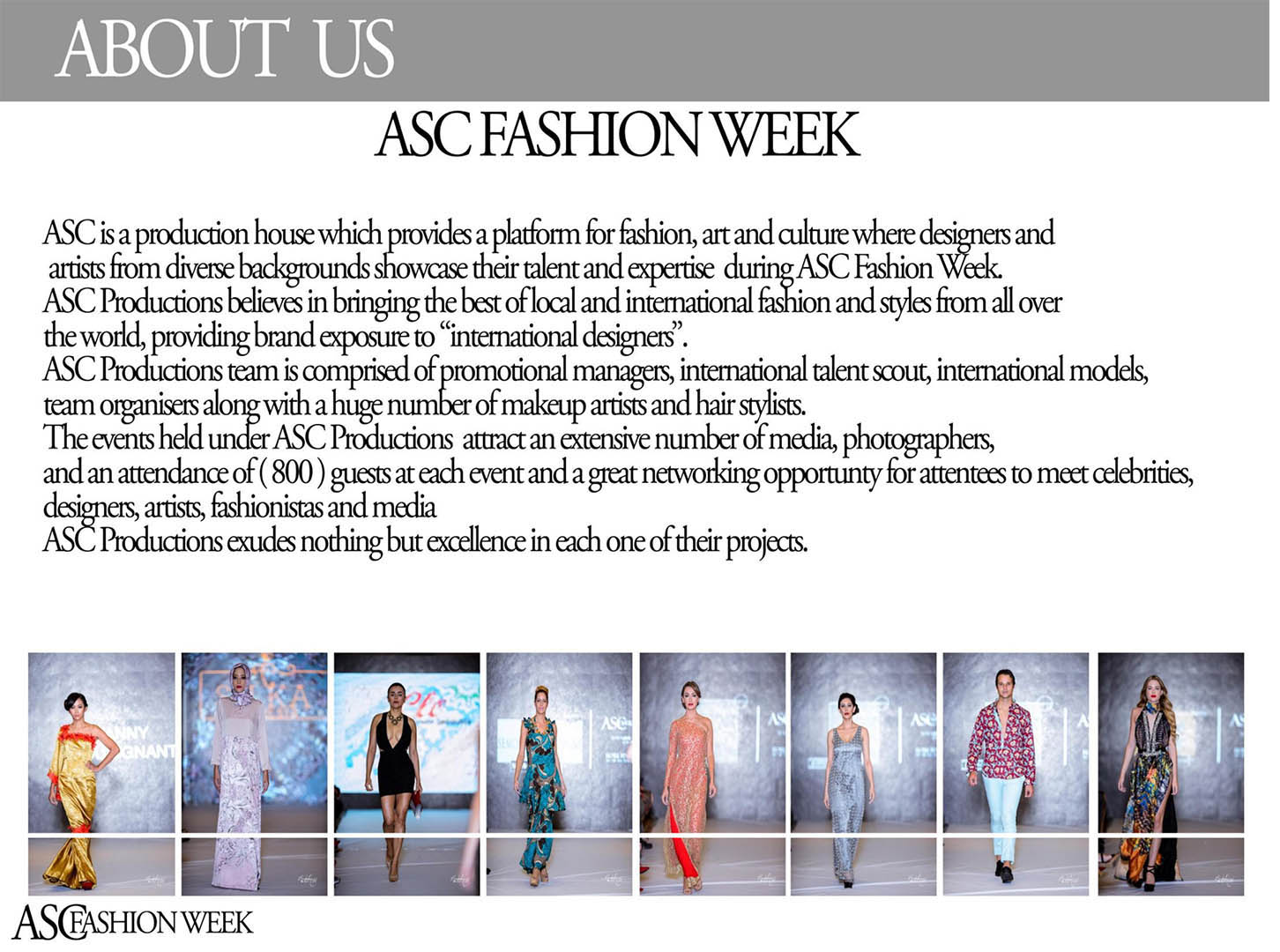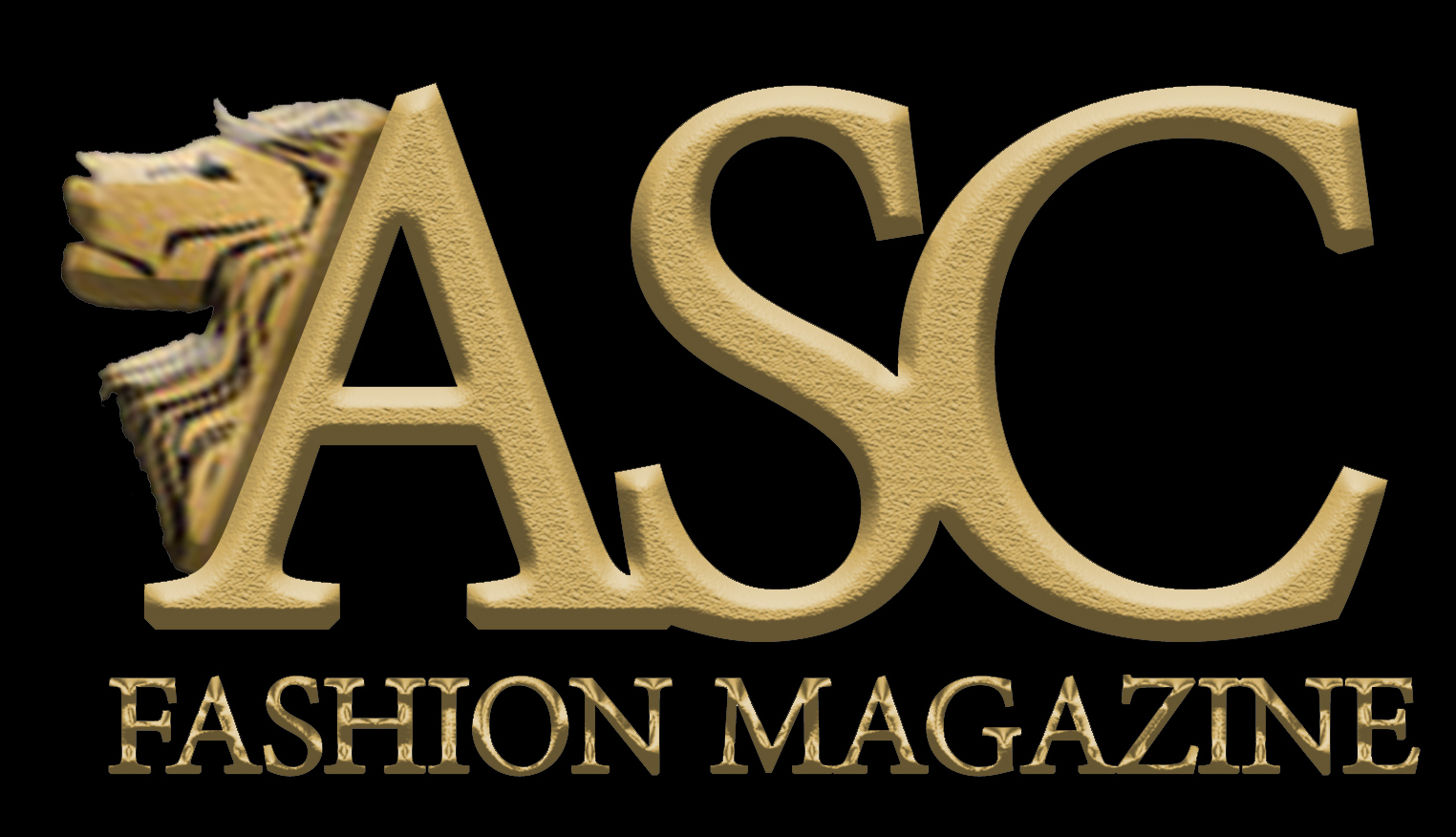 ASC fashion week is one of the only shows on the NYFW calendar that is open to the public. With featured designers and models from around the world, This is one event that you don't want to miss. All tickets include access to our exclusive after show networking party.
Media Partners