Description
We're excited to announce that the 9th annual Asbury Agile conference will be coming to the Asbury Lanes on Friday October 4th, 2019.
This annual event brings together 250 of the area's most talented designers, digital creatives, brand managers, developers, startups and entrepreneurs for a full day of education and networking.

This year's event will also include a series of 1/2 day workshops the prior day (more info coming soon).
---
2019 FEATURED SPEAKERS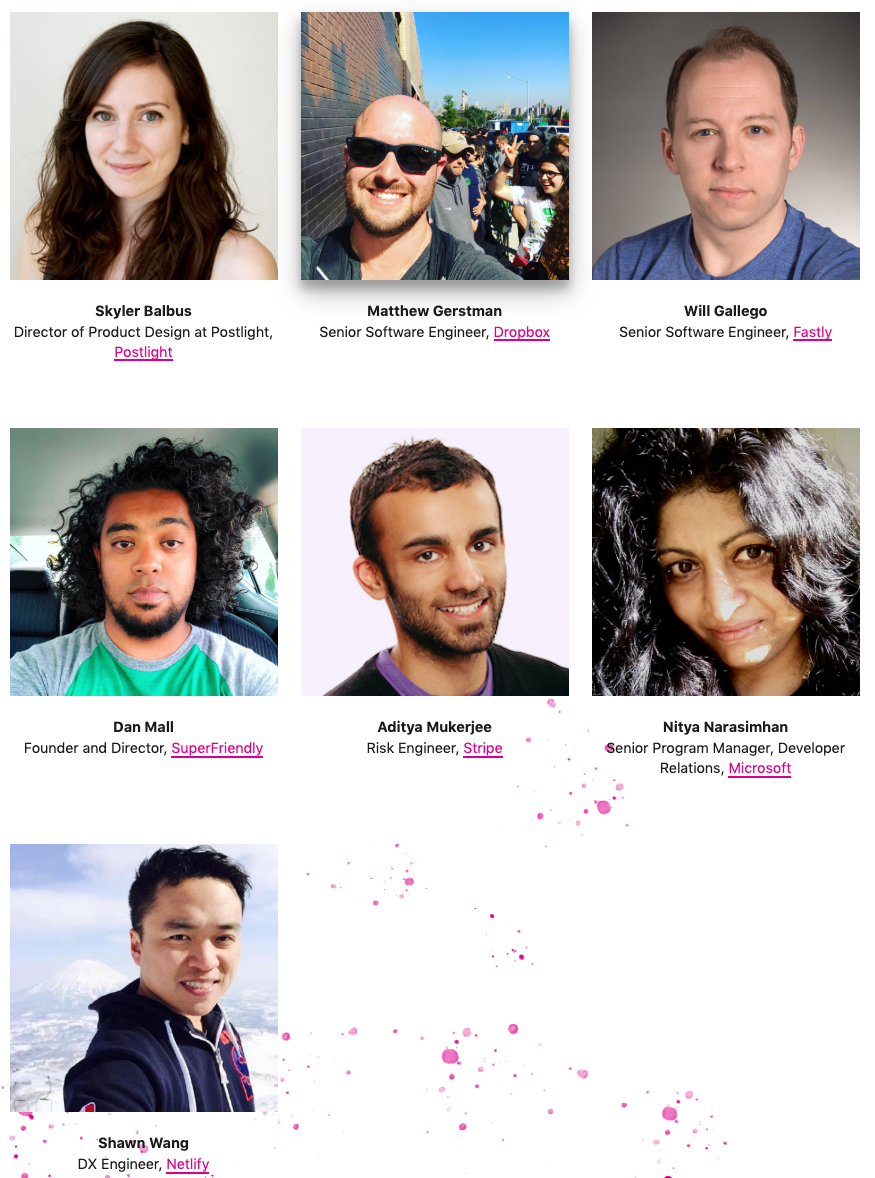 Skyler Balbus
Director of Product Design at Postlight, Postlight

Skyler is a Director of Product Design at Postlight, a digital product studio in New York City. As a maker, she defines and creates beautiful, functional, and solution-driven digital products for individuals, startups, and organizations. And as a leader, she mentors and guides talented designers and design teams to engage deeply with the craft and practice of digital product design. Her work is informed by her multidisciplinary background, and she loves to find new ways to bring ideas and people together. Follow @hello_skyler on Twitter.

Matthew Gerstman
Senior Software Engineer, Dropbox

Matthew is a senior software engineer at Dropbox. He has worked on everything across the stack from deploying containers and databases to shipping Javascript. In recent history, Matthew has been focused on frontend tooling and founded an internal community at Dropbox called the JS Guild. When he's not writing code, Matthew enjoys Harry Potter, Taylor Swift, and Broadway shows.
You can find him on twitter @MatthewGerstman, blogging at matthewgerstman.com, or on the weekly JavaScript podcast The Console Log.

Will Gallego
Senior Software Engineer - Fastly

Will Gallego is a systems engineer with 15+ years of experience in the web development field, currently as a Sr Software Engineer at Fastly. Comfortable with several parts of the stack, he focuses now on building scalable distributed backend systems and tools to help engineers grow. He believes in a free and open internet, blame aware retrospectives, and pronouncing gif with a soft "G". Follow @wcgallego on Twitter.

Dan Mall
Founder and Director, SuperFriendly

Dan Mall is a creative director and advisor from Philly. He's the founder and executive director of SuperFriendly, a design collaborative that helps in-house teams make better products through design systems. Dan is an enthralled husband & dad, author of Pricing Design, and co-founder of SuperBooked, a service that helps you find work with a little help from your friends. He writes about design and other issues on Twitter and on his industry-recognized site, danmall.me.

Nitya Narasimhan
Senior Program Manager, Developer Relations - Microsoft

Nitya Narasimhan is a PhD and Polymath with over two decades of software development and research experience across industry, startups and academia. She is also a long-time community and conference organizer in the Greater New York area. She currently a Senior Program Manager on the Cloud+AI Developer Relations team at Microsoft where she continues to pursue her passion of helping developer communities translate awareness of technology into actionable impact on careers and products. Follow @nitya on Twitter.

Aditya Mukerjee
Risk Engineer - Stripe

Aditya is an engineer, statistician, entrepreneur, and investor based in New York City. He studied statistics at Columbia and computer science at Cornell, and participated in a batch at the Recurse Center.
By day, Aditya works on the Observability team at Stripe, where he write open-source software written in Go. Aditya spends his free time playing German-style board games and listening to embarrassing music. Follow @chimeracoder on Twitter.

Shawn Wang
DX Engineer - Netlify

swyx is an Infinite Builder working on Developer Experience at Netlify. In his free time he helps people Learn in Public at Egghead.io and /r/reactjs. Follow @swyx on Twitter.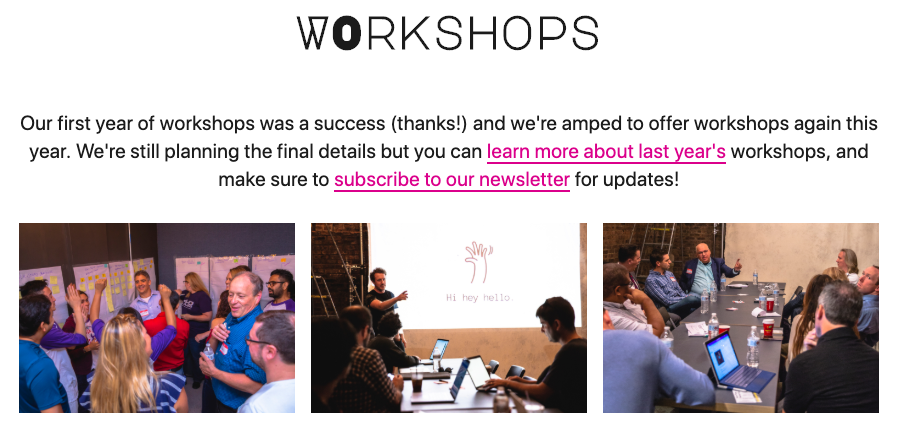 ---

2018 Speaker Videos:
Devon Yarbough - https://www.youtube.com/watch?v=x3oOyOGSUCc
Chandra Carney - https://www.youtube.com/watch?v=wSGQXqh0XLw
Brenda Storer - https://www.youtube.com/watch?v=wKfXptThdyw
Guedis Cardenas Cabrera - https://www.youtube.com/watch?v=ROEBL_FwWDQ
Amelie Lamont - https://www.youtube.com/watch?v=vnzQFesEcN0
Ricky Saporta - https://www.youtube.com/watch?v=pyfwuxO3dmE
Fiona Rolander - https://www.youtube.com/watch?v=-freUHQlpGI
Ted Goas - https://www.youtube.com/watch?v=VgCZtaDtOhU
2017 Recap Video: https://youtu.be/0HBvOnsFWng
---
OTHER INFO
Breakfast (coffee, tea, bagels, fruit, etc) will be available all morning, and we are working on something special after the event.
Lunch is included in the ticket price, and all attendees receive an Asbury Agile 2019 T-shirt.
Sponsors - for those interested in sponsoring the event we have various sponsorship opportunities available. Please contact team@asburyagile.com for more details.
Thursday Workshops - More Info coming so stay tuned!