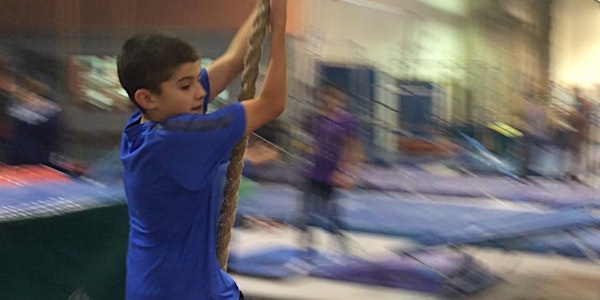 ASBC's Airborne Open Gym - Frederick location - Monday, July 8th, 2019
When and where
Location
Airborne Gymnastics 3773 Monarch Street Frederick, CO 80516
Description
Please join us for our next Airborne Open Gym!
Bring the entire family out to Airborne Gymnastics, at their Frederick location, for ASBC's Open Gym and let your kids burn off some energy.
This event is free and open to kids of all ages who have ASD, as well as their siblings and caregivers. We'll have the gym to ourselves for 90 minutes.
RSVP's are REQUIRED via the Eventbrite registration page. Registration is limited to no more than 50 participants, so please RSVP and reserve your spots. Please make note of the Airborne Gym rules noted below, and be aware that these rules do apply to these open gyms. A current Airborne Gymnastics waiver MUST be on file for all participants, so please be prepared to fill one out if needed. **Please be aware that waivers must be signed by a participant's legal guardian**
PLEASE ONLY RESERVE "TICKETS" FOR PARTICIPANTS - Participants (not parents) are the only ones who need to RSVP.
OPEN GYM RULES:
- Parents MUST stay with their children at all times and assist Airborne staff in monitoring their children's safety.
- ONE child at a time on the trampolines.
- NO adults on the equipment.
- The rooms upstairs are off limits. Please stay in the observation area only if visiting the upstairs.
We look forward to seeing you and your family at Airborne Gym!