ASB Calçotada & Castelldefels Castle Tour

Sunday, March 26, 2017 at 8:40 AM (CEST)
Event Details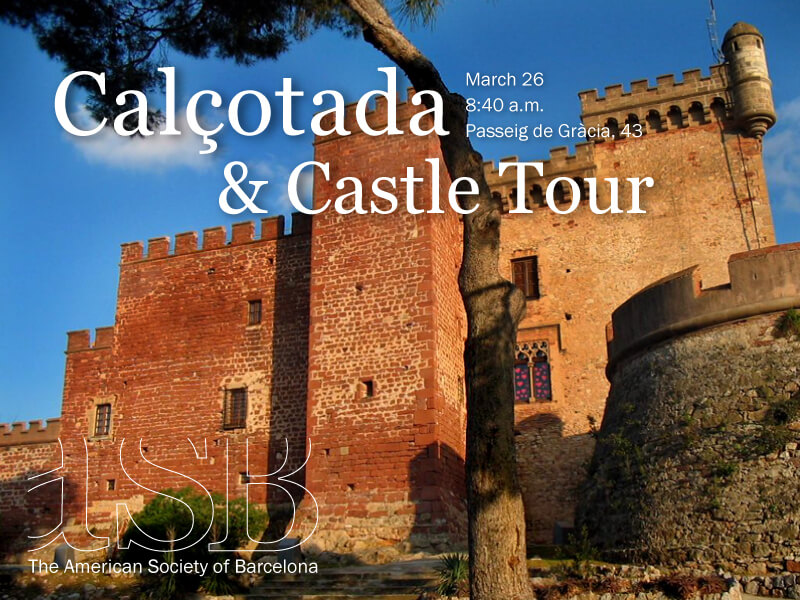 ASB Calçotada & Castelldefels Castle Tour



Sunday, March 26, 2017, 8:40 a.m., Meet in front of Casa Batlló, Passeig de Gràcia, 43

This year we're touring Barcelona's lovely sea-side neighbor Castelldefels! We start our day with a tour of the old village and wind our way up to the Castelldefels Castle. Our guide will lead us through the history of this 10 century medieval fortress situated on Iberian and Roman ruins. Built to defend the Carolingian Empire against the Caliphate of Córdoba and later enlarged as a response to the Ottoman Empire, you'll also learn of castle murders, piracy, executions and tortures as only you can with your American Society of Barcelona guide Humberto Gonzalez.


From there it's a 15-20 min stroll down to the medieval Masia Can Llong where we'll dive into the traditional calçotada feast!

Included in the cost of the trip are:
- transportation by train to & from Castelldefels
- a private guided tour through the historic center of town
- guided tour of the 10th cen. Castelldefels Castle
- the delicious calçotada feast at at Masia Can Llong

Lunch includes:
- 1 glass of Wine
- Mineral Water
- Pa amb Tomàquet
- Calçots & Romseco Sauce
- Butifarra Blanca & Alubias Secas
- Mel i Mató, Sorbet or Trufas amb Nata
- Coffee or Infusion
What to bring:
Since this is a walking tour, please remember to wear a good pair of walking shoes and keep the weather forecast in mind when choosing what to wear.
Also, have a bit of cash on hand - rather than walking back to the train station after stuffing ourselves with calçots at the masia, we'll call taxis instead.

Tickets:
ASB Members 30.00 EUR*
Non-members 37.00 EUR

*ASB Members send an email to admin@amersoc.com for your discount promotional code BEFORE you register for the event so you can receive the Membership Discount!

Since seating is limited, advanced payment & registration are required to reserve your place. Registration closes at 20:00 on March 19, 2017.

If you are having difficulty purchasing your tickets online please do not hesitate to contact us, we'll be more than happy to assist you.
The American Society of Barcelona
www.amersoc.com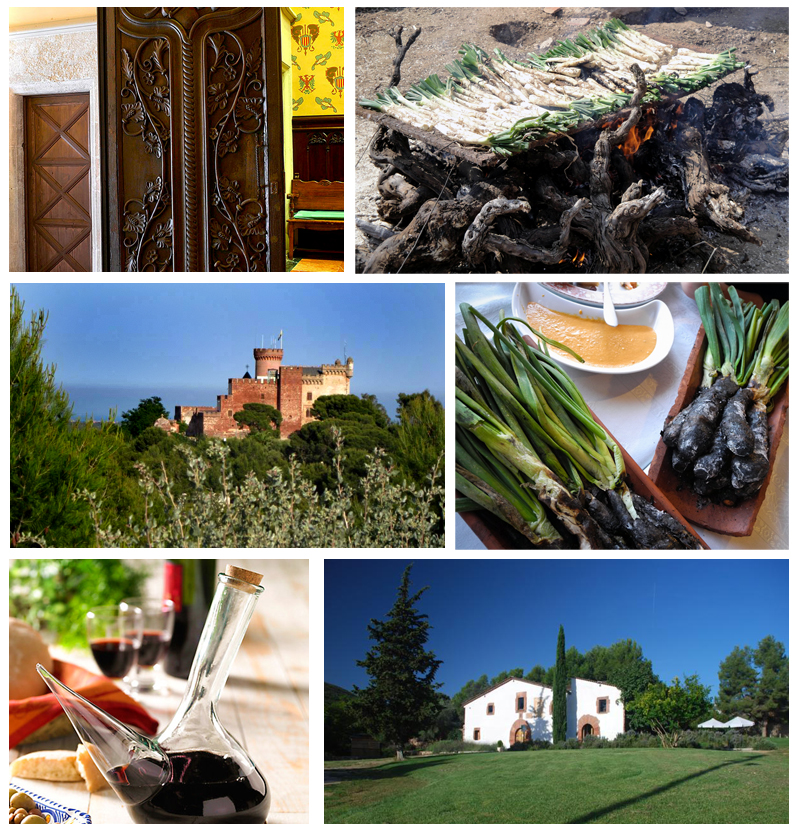 When & Where

Meet in front of Casa Batlló
Passeig de Gràcia, 43
Barcelona
Spain


Sunday, March 26, 2017 at 8:40 AM (CEST)
Add to my calendar
Organizer
American Society of Barcelona
The American Society of Barcelona (ASB) functions as a non-political and non-profit organization and strives to be the focal point for people who are interested in developing and maintaining business and social relationships in an international environment.
The membership of the American Society of Barcelona is a wonderful mixture of nationalities; we are about half American and half European, the largest group of Europeans being Catalan. What draws most people to our organization is a desire to be involved in the English speaking community of Barcelona, both for social interaction and business networking. We sponsor a variety of gatherings throughout the year such as business networking, cultural outings, traditional American and local events and celebrations, informative speeches and much more.


ASB Calçotada & Castelldefels Castle Tour