Description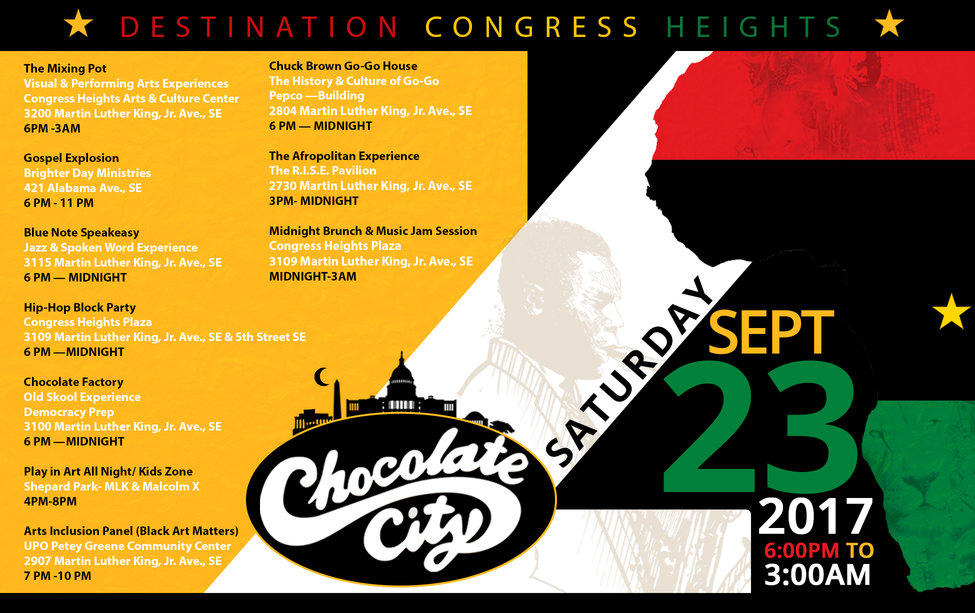 ---
Destination Congress Heights presents another amazing event, The Blue Note Speakeasy Jazz & Spoken Word Experience. This event will host several spoken word artists, who are DC-bred. In addition, there will be a well-known jazz musician group, which will take you on a historical journey of Jazz music from the African American perspective.
You don't want to miss this event.
Art on Display
Spoken word performances

Jazz music


Food & Beverage:
Cajun Cuisine
Main Performances:
Poet- Brantley Asarein

Poet- Brother Kno

Poet- DJ Tao

Poet- T the Poet

Poet- BigHomey

Musician- Johnny Artis Unplugged and Friends Band
Sponsors:
Special Thanks to our amazing sponsors and volunteers!!!!
Monumental Sports, Pepco, DSLBD