Description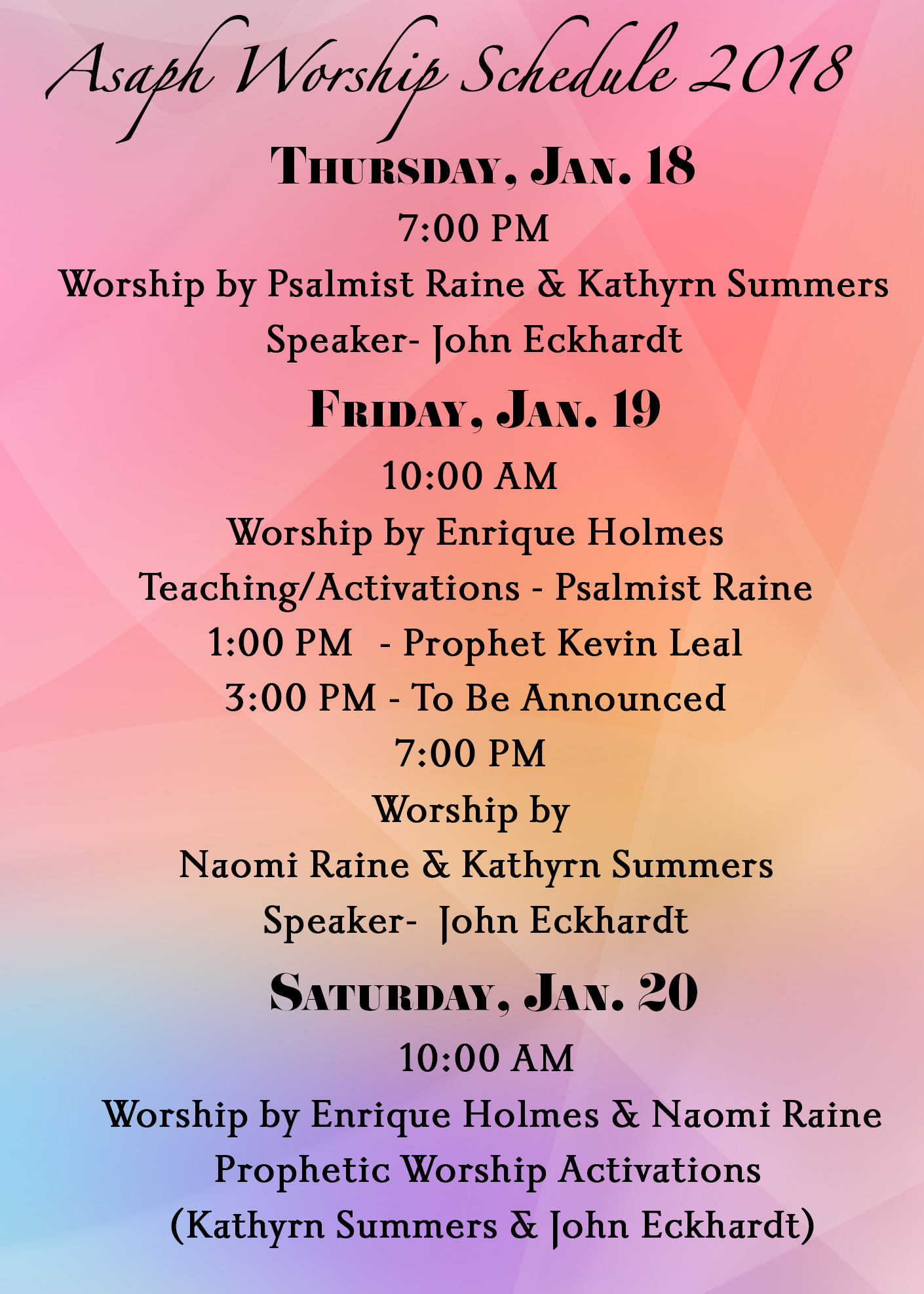 Jan 18 - 20th, 2018 Orlando, FL

Start your year off with worship that creates an atmosphere for the spirit of prophecy. Prophetic people can funtion as worship leaders, psalmist, and minstrels and release prophetic sounds and songs that bring delieverance, healing, restoration and refreshment. Prophetic worship trancends all culural boundaries and limitations!
Free General Admission and Discounted Nearby Hotels
Premium Registration Includes:
Premier Seating, Meet and Greet w/ Photos and Refreshments, & Mp3 Audio of the Conference!
John Eckhardt Global Welcomes Special Guests:
Psamist Raine, Naomi Raine, Kathyrn Summers Kelly & Prophet Kevin Leal
Special rates are available at the follwing hotels under the code : John Eckhardt

Crown Plaza
7800 Universal Blvd. Orlando, FL
Cut off date: December 26th, 2017
888.233.9527
$115.00
Hampton Inn
5621 Windhover Dr. Orlando, FL 32819
Cut off date: December 27th, 2017
407.351.6716
$119.00
Hyatt Place
5895 Caravan Court. Orlando, FL 32819
Cut off date: December 15th, 2017
You already have their reservation flyer
$119.00