As Slim as Possible, As Fast As Possible !

Monday, March 12, 2018 from 8:30 PM to 10:00 PM (Malaysia Time Malaysia (Kuching) Time)
Event Details
"How to lose 4- 9 kg in the first two weeks easily, eating every hour"
Come learn about:
Why we get fat: Obesity is in reality a disorder of fat metabolism.
Excess body fat will lead to heart disease, diabetes, cancer and Alzheimer's.
Overeating and a sedentary lifestyle are symptoms of obesity, not the cause.
How to influence our body to burn more fat without starving ourselves.
The latest scientific Discovery of the Century that has benefited lives all over the world, and even being used by Russian hospitals
How to eat everything you want in whatever quantity you desire – and still lose weight.
Be younger, live longer and lose fat all at the same time.
Discover how to eat like our ancestors. Re-adapt your body to burn up fats instead of storing them.
> Effective and effortless weight loss > Healthiest diet for optimal body functions > Extra, extended energy and vitality > Improved brain function: cognitive, clarity, memory, etc > Reverse aging
"Eat all you can & lose weight"
No calorie counting

No hunger or starvation

Practical for a busy lifestyle

Can eat out most of the time

More beautiful skin & hair 

Healthy weight loss & Reduce tummy

Improved blood sugar & pressure

Long term results as sustainable in everyday life

Increase energy & body's immune defense
The session will start on Monday at 8.30pm-10.00pm (Malaysia Time)
Detail instruction on how to enter the Zoom webcast room link will be given via whatsapp, please ensure you given your active HP number.
 Further inquiry, please call or text me at +60162025487 with your intention to participate, and I will furnish the log-on details for this webcast.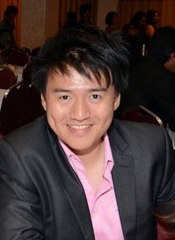 Speaker: Ir. Octavianus Hadi  –  Certified Health Coach  &  Consultant Weight Loss Expert.   "I've had thousands of patients consult me for back, knee and hip challenges while the underlying problem was their size".  The 80/20 rule still applies. How to lose without exercise 80% of the time. " I learned how being overweight affects society,  I've coached thousands of patients to lose weight, safely. As graduate of my canadian mentor speaker: Dr. Glenn Stirling  – A 1975 high honors grad of P.C.C. with a Doctor of Chiropractic degree. I also advanced into the area of "Transferceutical Sciences" with emphasis on Immune System health. As a much-in-demand practitioner and speaker, i have helped and advised thousands of individuals to improve and maintain optimal health.
Thank you
When & Where

Internet via Zoom.us
Link will be provided via Whatsapp
Kuching, Sarawak 93100
Malaysia

Monday, March 12, 2018 from 8:30 PM to 10:00 PM (Malaysia Time Malaysia (Kuching) Time)
Add to my calendar
Organizer
International Entrepreneur, born in Jakarta stay in Kuala Lumpur and Kuching Malaysia.