Actions and Detail Panel
Aryan Cricket Academy Jaipur Admission
Mon, Jan 30, 2017, 3:00 PM – Sun, Aug 27, 2017, 6:00 PM IST
Description
Aryan Cricket Acdemy is a revolutionary cricketing talent hunt-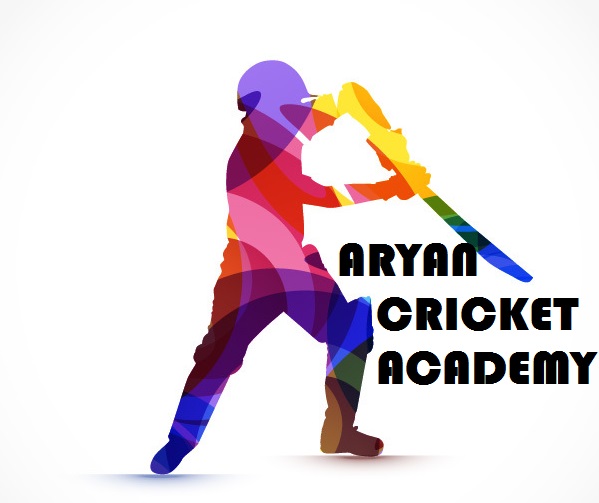 Looking for Age Group 6-25 cricketers across India who wish to play National Level Cricket.
You could be a batsmen, bowler, wicket-keeper or a strong fielder, you will get an opportunity to meet reputed senior cricketers waiting to become your mentors.
If you love cricket and are looking for an opportunity to make it count, then here is your chance.
There is lot more offers.Register and you are one step closer.!
RULES AND REGULATION

Trainees will have to be in their white cricketing attire.
All the trainees will have to adhere to the scheduled timings. Any player not coming for coaching shall intimate the coach at least eight hours in advance.
Trainees will have to maintain discipline of cricket coaching and if found otherwise would be expelled from the coaching.
Trainees will attend all trainings and events set forth by the coach.
Trainees will approach training and matches with a professional attitude and apply themselves accordingly.
Trainees agree to work as hard as they possible can for as long as they can, always.
The coach reserves the right to award playing time in matches to those who do not miss trainings and other game preparations.
Trainees will come to the coach for any and all disputes, including playing time or lack thereof, personality differences, scheduling conflicts, or any other issues that involves the team, player or coach.
If the coach and player cannot resolve the problem, then and only then, will the coach ask a parent to become involved.
Trainees will recognize that the team comes first, not the individual. Selfishness and focus on self will not be tolerated. Players will support each other and treat others with respect. No player is more important than any other, TEAM first.
The cricket coaching will take place four days in a week ( i.e. thu., fri., sat. & sun.)
The Academy shall not be responsible for any loss or untoward incident to any Trainee while coming to or going from the Academy, whether before or after the Academy timing. The accountability for the same lies with the trainee or the person, if any, escorting the Trainee.
Parents are not allowed to stay in the field at the time of coaching, however if they want to meet the coach they should take prior appointment on the phone.
All the trainees shall take proper precautions and play with good quality pads, guards, helmets-on and take other requisite measures expected of and advise to them while playing. However , if any untoward incident happen during the course of coaching/playing any matches and any players is injured leading to incapacitation for some periods, permanent disability or death , the coaching authorities including the staff shall not be responsible for the same in any manner. It shall be the endeavor of the coaches to provide immediate medical aid as available in case of any such eventuality. However , non compliance thereof for factor beyond the control of the academy cannot be termed as negligence and consequently the Academy / coaching authorities shall not be liable.
Though the endeavor of the academy is to provide quality cricket coaching to the Trainees, however the Academy does not guarantee any selection and is not responsible, in any manner, for non-selection of the trainee by any competent authority in any of its events. The selection of the trainees is purely on merits and non-selection cannot be attributed to the Academy.
Age : Children of 7 to 18 years of Age would be admitted.
There will be no refund of fees (in part or full) on any account. Therefore parents are requested to deposit fee after careful consideration.