Description
Join us for an afternoon of celebration, book signing, speaking, and FUN!


After nine years of careful selection of the key elements you need, Speak Up Get Clients is ready to turn you into a speaking superstar!

Most people are either so afraid to speak in public that they never get started or they are so confident they step on stage with no idea what they are doing and they suck.
Either way, they fail.
Speaking is not a sport for amateurs. It's a profession.
And like all professions you need comprehensive training to succeed. But not just any kind of training. You need structured training that includes a step-by-step system that you can replicate for every speech you give.
I designed this book to train you in skills you can use to attract new clients, generate unlimited leads, and grow your business every time you speak.
Everything you need is in this book. You will learn my step-by-step system to craft your speech, how to get speaking engagements, and six different closes that attract clients.
You will also get templates, forms, and scripts that will make it easy to get speaking engagements, prepare any type of speech, and close any audience.
Your training starts in Chapter 1.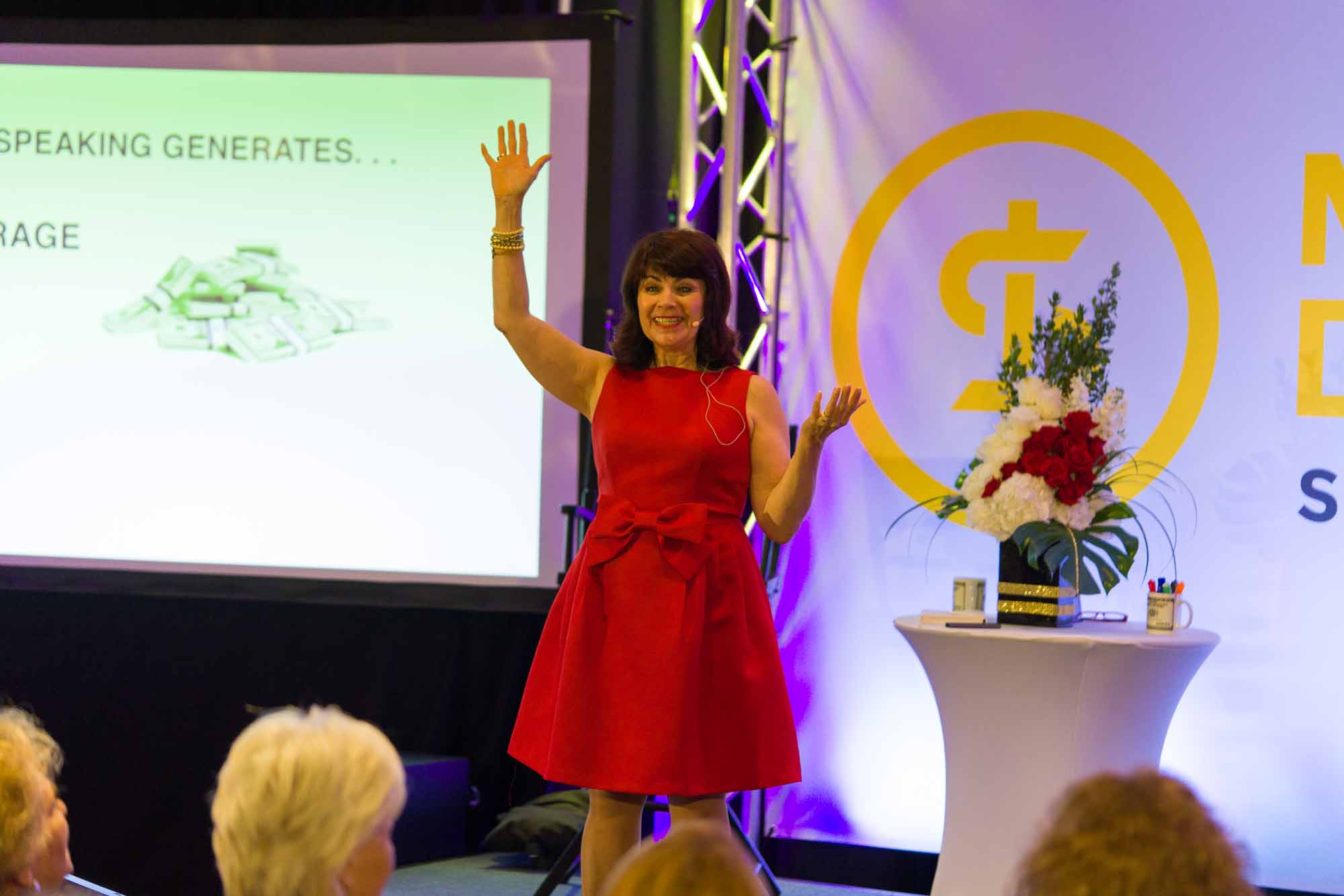 Here is the Scoop:

*** Reserve Your Seat Now!
Click the green register button at the top to reserve your seat!

• Date: Sunday, December 10th, 2017

• Time: 2:00pm - 5:00pm Pacific

• Location: Arvee and Michael's home, 251 S. Euclid Ave., Upland, CA 91786

Food and wine provided!

More information call my office at 909-949-8527

This book will make a great Christmas present for your clients, friends, and family...and I will personally sign it! See book endorsements below.

See you soon!

Passionately Speaking,
Arvee Robinson
The Master Speaker Trainer,
International Speaker, and AUTHOR



Endorsements:
"This book is the key to unlocking your message, and fast tracking your career as a speaker. Furthermore, what I love about the training Arvee provides in this book, is how comprehensive her system is for pulling a message out, and framing it in a way that allows anyone to confidently create a presentation that rocks!" Glenn Dietzel

"Speak Up Get Clients" is the complete package that will equip you for your life as a persuasive, sought-after speaker." Diane Watson
"Arvee is a dynamo of knowledge and a TOP facilitator in the world of speaking. Her programs are some of the best with her participants excelling above and beyond!!! If you want to become a speaker or fine tune your skills Arvee is a must!!!! A+++" Shellie Hunt
"Speak Up Get Clients is absolutely superb both in its sharing of ideas and in the way they are presented in the book. Arvee Robinson convincingly shares her gift as a Master Speaker Trainer guiding the reader with clear and distinct step-by-step examples of how we can all use the art of Public Speaking as a marketing strategy to grow our business; and to improve and retain our customer base. Ultimately she empowers readers to discover how they can tap into the true power of Public Speaking." Carol Metz Murray
"Arvee Robinson is the finest how to public speaking training on the planet. In her book "Speak Up, Get Clients" she has done a great job sharing her system of how she does it. The book contains numerous golden nuggets about how to use public speaking to grow a business. One of the best parts of the book are the templates and scripts Arvee shares at the end they give you the blueprints of how to communicate to get speeches and clients. I highly recommend her book!" Eric Lofholm
"Arvee Robinson has written a must-read for business owners who want to use speaking as a way to get more clients. Her easy-to-use system for writing compelling speeches turns a potentially daunting task into a simple process that anyone can follow. If you want to begin speaking or are a seasoned speaker you will find this book filled with nuggets you cannot get anywhere else." Bethany Sunny