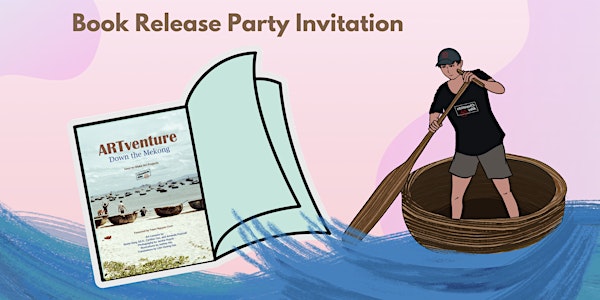 ARTventure Down the Mekong - Art Book Launch Party
Paddle over to celebrate Chopsticks Alley Art's release of our new Art Book!
About this event
Join us to celebrate Chopsticks Alley Art's new Art Book!
Easy-to-Make Art Projects.
A first of its kind!
Chopsticks Alley's Artists created eight easy-to-make art projects inspired by Southeast Asian countries. They include Cambodia, Indonesia, Laos, Malaysia, Myanmar, Philippines, Thailand, and Vietnam. A brief history and culture of each country are embedded in the lessons to inspire each art activity. You do not need expensive art supplies to create your masterpieces.
The book includes Vietnamese translation at the end of each chapter to serve the non-English speaking community and those interested in learning the language.
Whether you are eight or eighty year old, you will enjoy reading about each country's culture and making fun art activities with your family.
Featuring:
Key Note Speaker: Dr. Steve Arounsack, Professor of Cultural Anthropology, CSU Stanislaus
Cultural Performances from Southeast Asia
Raffle Tickets for fun prizes! **Restaurant gift certificates and more! Must be present to win
Artists and Contributors:
Trami Nguyen Cron, Creative Artistic Director, Primary Author, Photography
Smita Garg Ed.D, Senior Art Director, Art Lessons
Cynthia Cao, Book Designer, Art Lessons
Amanda Pascual, Art Lessons
Ashley Hin, Illustrations
Jackie Huynh, Photography
Esther Young, Copyeditor
Harleen Kaur, Copyeditor
Minh Truong, Copyeditor
Lien Huong Cao, Translator
Vani Garg, Bibliography
Special thanks to our community partner Starting Arts for co-hosting this event.