ARTURO SANDOVAL

Saturday, September 28, 2013 from 8:00 PM to 11:00 PM (EDT)
Ticket Information
This event is invite-only
You need an invitation to register for this event.
Contact the host
to find out more.
Event Details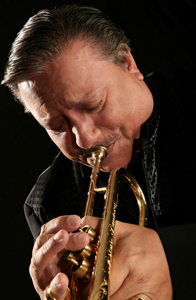 WCJS RADIO FIRST ANNUAL BENEFIT CONCERT FEATURING 9 TIME GRAMMY WINNER ARTURO SANDOVAL
The WCJS Radio Benefit Concert is an extension of WCJS Radio owner, Cres O'Neal's working to help her elderly neighbor get her utilities turned back on during one of the worst snow storms in Maryland's history.  She donated money, but it was not enough for the utility companies to restore service.  So, she went door to door, for several days, seeking help from other neighbors - eventually getting all of her neighbor's services reconnected.  However, hundreds of thousands of other people are less fortunate.  And, there are those who fall through the cracks because of income.

By conducting jazz concerts to raise funds for selected non-profit organizations, the WCJS Radio Cares Benefit Concert Project is designed to help seal as many cracks as possible for those less fortunate -- allowing those in need to maintain a speck of dignity during hard times. In the spirit of keeping jazz alive, the WCJS Cares Benefit Concert Project also affords jazz artists the opportunity to give back to the community by participating in these concerts while, at the same time, working to further extend community support for this iconic genre of music.

Proceeds from the concert will go to Ghanaian Mothers Hope - a non-profit that is working to build preschools, playgrounds, small clinics, and provide health education to children and their parents in Ghana; and, Innocents At Risk - a non-profit advocacy group that fights to abolish child sex trafficking and child abuse.
Concert Line-up:
9 time Grammy Award Winner - Arturo Sandoval

Award Winning Jazz Pianist - Onaje Allen Gumbs

Grammy Award Nominated Guitarist - Joe Taylor

Guitarist - Drew Davidsen


International Vocalist - Toni Redd

Guitarist - Joel Del Rosario

Flautist - Darryl Evan Jones

Keyboardist - Sure Will


Bassist - Russel Blake

Drummer - Vince Ector

Saxophonist - Marshall Keys


Saxophonist - Grace KellY

Bassit - Sean O'Bryan Smith (The Joe Taylor Group)

Pianist - Jeff Franzel (The Joe Taylor Group)

About Ghanaian Mothers Hope:

When most of us think about childhood we conjure up images of laughing, carefree children. Access to basic education, health care, and safe places to learn and to play rarely enter our thoughts. Regrettably, millions of children throughout the world are not as fortunate. In Ghana, West Africa, many children are forced to stay home to care for younger siblings, sacrificing their own opportunity to receive an education.

Since 2005 Ghanaian Mothers Hope (GMH), a 501(c) (3) non-profit organization has been educating children and empowering villages in Ghana, West Africa by building preschools, playgrounds, and health posts.
St. Paul's Preschool

Ghanaian Mother's Hope opened St. Paul's, its first preschool, on January 15, 2007. St. Paul's Preschool is a 2,800 square foot facility built for 125 children in Akramaman village. The school has three large classrooms, kitchen, toilets, storeroom, and even space for a chapel. On opening day there were 85 excited – and frightened – children in attendance.

Now, older children who had been charged with caring for younger siblings, are able to attend primary school while their sibling are cared for and learn in a safe, loving environment.
Building Playgrounds

Play is an essential part of child development and education. Through play children learn to share and to build a sense of teamwork and cooperation. Additionally, physical exercise helps develop concentration during learning periods while also promoting the healthy development of bone tissue. Our first playground was installed in 2008 much to the delight of hundreds of children and adults who never before has seen a swing and slide and had to be shown how to use them.
The Akramaman Health Post

Preventive and emergency health care are typically not available to many families in Ghanaian villages. Malaria, severe dehydration, poor nutrition, lack of hygiene, and the absence of clean water produce an unusually high incidence of illness and death in children. According to the United Nations in 2006, some 80,000 children in Ghana under the age of five would die each year, most from preventable and treatable diseases.

Ghanaian Mothers' Hope builds health posts and provides clinics offering local care to families. Services include emergency care, first aid, oral re-hydration, immunizations, preventive care, and prenatal and labor delivery.

The Akramaman Health Post is a 10-room, 2,900 square foot medical clinic with delivery room, palpation room, observation rooms, immunization room, laboratory room, consultation room, pharmacy, and reception area. The facility includes a toilet and shower for maternity patients. Solar panels provide electricity and water.
$15 provides a safe motherhood birthing kit.

$25 provides 10 children with a health care coloring book.

$35 sends a child to preschool and gives her a vitamin supplement.

$50 provides 50 cement blocks to help build a school.

$100 provides 10 chairs for a preschool.
About Innocents At Risk:
Human Trafficking is a $32 billion industry worldwide, and it is happening throughout the world in every country and across the United States in every major city and small town. According to the Department of State, 2 million women and children are victims of human trafficking every year. In the United States, 300 thousand children are forced into child prostitution and child pornography each year. In Washington DC alone, trafficking innocent children is a $100 million industry.

Innocents at Risk is a 501(c)(3) nonprofit founded to fight child exploitation and human trafficking. It's mission is to educate citizens about the grave issue of global and local human trafficking. It is dedicated to protecting children from all forms of abuse, and works to end child exploitation and child trafficking everywhere.

Since 2004, Innocents at Risk has been working to raise awareness about the horrors of child trafficking in America and around the world. The organization conducts educational outreach programs through churches, clubs, organizations, schools and embassies. It's awareness DVD has been used at every major embassy and throughout the United States as an educational resource.
With the pupose of arming flight attendants with the necessary tools to combat child trafficking, in 2008, Innocents At Risk launched the Flight Attendant Initiative, now called Blue Lightening by Homeland Security. The organization's brochure titled, "Protecting Women and Children from Human Trafficking", provides vital information on how to recognize and report the human trafficking that flight attendants see daily. To date, Innocents at Risk has reached approximately one-third of American Airlines' 19,000 flight attendants; is expanding the program to other airlines; and, the brochure and training DVDs are now being distributed to all major transportation outlets. Through this initiative, thousands of young lives are being saved.
According to the US Department of State, human trafficking is the fastest growing criminal market in the world, second only to drug trafficking; 


This modern-day slavery generates over $32 billion annually for organized crime;

The United States is a world leader of child sex trafficking


The average age of entry for children victimized by the sex trade industry is 12 years;




600,000 – 800,000 people are bought and sold across international borders each year; 50% are children, most are female. The majority of these victims are forced into the commercial sex trade;




Reports of exploited children grow every year, in 2009, the National Center of Missing and Exploited Children received more than 120,000 reports on its cyber tip line. In 2010, the number grew to over 160,000 with the vast majority being from child pornography.



FAQ's
Are there ID requirements or an age limit to enter the event?
Constitution Hall welcomes guests of all ages. Patrons under 18 must be accompanied by an adult. Alcoholic beverages will not be sold to anyone under 21. Please bring ID.
What are my transport/parking options getting to the event?
From VA West: I-66 East toward DC cross over river and stay in right lane, following signs to Constitution Ave., from Constitution Ave, take a left on 18th St. Constitution Hall is between C & D Streets.
From VA South: I-95 North to Wash Beltway intersection, the take 395 North toward DC. Take Arlington Memorial Bridge exit, Go over the bridge, staying to the right. You will be on Constitution Ave. take a left on 18th St. Constitution Hall is between C & D St.
From MD North: I-95 south to Wash Beltway towards Silver Spring. Take Exit 31B, Georgia Ave South, within a 1/4 mile, take a right on 16th St. and follow Downtown. Take a right on I St., a left on 17th St., a right on Constitution Ave., and then a right on 18th St. Constitution Hall is between C & D Streets.
From MD West: 270-S to Wash Beltway(495) east toward DC, take exit 31B(Georgia Ave South)within a 1/4 mile, take a right on 16th St. and follow Downtown. Take a right on I St., a left on 17th St., a right on Constitution Ave., and then a right on 18th St. Constitution Hall is between C & D Streets.
Parking
Street Parking is available.
Is my registration/ticket transferrable?
No
Can I update my registration information?
Yes
Do I have to bring my printed ticket to the event?
Yes
What is the refund policy?
Tickets are non-refundable
What is the dress code?
The dress code for this event is casual.

Is my purchase tax deductible?

In order to receive a tax deduction, you must indicate Ghanaian Mothers Hope and Innocents At Risk on your tax returns.

Organizer
Cres O'Neal is the owner/operator of  WCJS Radio, and host/producer of Jazzin Em Up With Cres O'Neal, one of the top jazz radio talk shows on the internet.  With this experience, her new role as a booking agent, introduces some of the most incredible indie jazz artists to live audiences at some of the best venues around.