ART+TECH Playground

Thursday, May 1, 2014 at 7:00 PM

-

Saturday, May 31, 2014 at 11:59 PM (PDT)

San Francisco, CA
Who's Going
Loading your connections...
Event Details
ART+TECH PLAYGROUND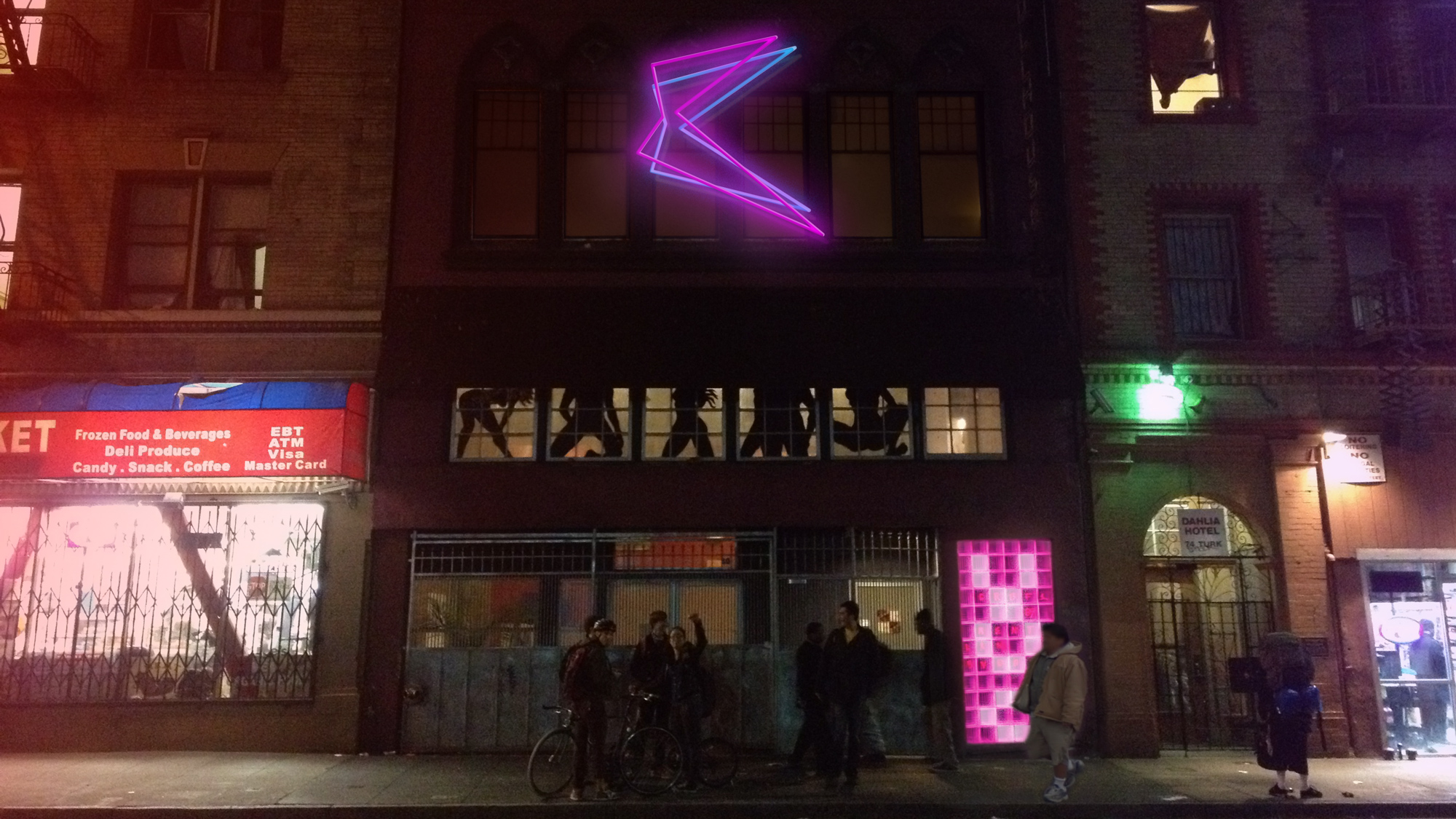 For an entire month of May, CODAME is teaming up with CounterPULSE, one of San Francisco's highly esteemed non-profit performing arts organizations.
We'll be taking over CounterPULSE's new space in the Tenderloin - a building that used to be an adult theater and video store - and turning it into a vibrant playground for tech-artists to experiment within and for their fans to experience.
CODAME will bring new media ART+TECH to the community through a series of evening workshops and demonstrations. These events will cover a wide array of topics which include a VJ series, robotics, 3D printing, new musical instrument interfaces, wearable fashion-tech, high-art video game experiences, and more*. In addition, there will be several performances and live events- follow us on facebook or twitter for more information.
We know San Francisco needs a community space for the tech-art culture we've been so inspired by. So tell everyone, when you go down Market Street this May, look for the purple glowing light coming from Turk Street and you're sure to find something worth experiencing.
Want to Play With Us? (Call for Proposals)
Artists and organizations who are playing with new technology and interested in being part of the program fill out this form. Programming can come in the form of an exhibition, event, talk, performance, game or anything you can think of that engages the community within art & technology. Mark or calendar for May 2014! Fill out this form to apply by March 3, 2014.
We are woking hard finalizing the schedule and the artists. Stay tuned!
Some  confirmed participants  include Leonardo Art Science Evening Rendezvous (Curated by Piero Scaruffi); Art + Tech + Earth curated by Danielle Siembieda; and Central Art Market NOW!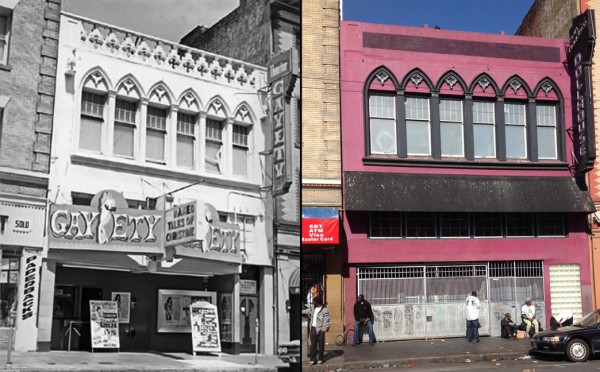 About CounterPULSE
CounterPULSE is building a movement of risk-taking art that shatters assumptions and builds community. We provide space and resources for emerging artists and cultural innovators, serving as an incubator for the creation of socially relevant, community-based art and culture. CounterPULSE acts as a catalyst for art and action; creating a forum for the open exchange of art and ideas, catalyzing transformation in our communities and our society. We work towards a world that celebrates diversity of race, class, cultural heritage, artistic expression, ability, gender identity & sexual orientation. We strive to create an environment that is physically and economically accessible to everyone.
When & Where


Doll House
Future home of CounterPULSE
80 Turk St.


San Francisco

,

CA

94102


Thursday, May 1, 2014 at 7:00 PM

-

Saturday, May 31, 2014 at 11:59 PM (PDT)
Add to my calendar
Organizer
CODAME ART+TECH
Where Art and Technology unite. 
CODAME produces not-for-profit ART+TECH Festivals to inspire through experience.
/// MISSION
Promoting collaboration between artists, technologists, creatives, developers, makers, interested building the future, where imagination is the only limit. CODAME aims to introduce technology to artists and technologists to value art as a vital activity for innovation and good for society. We build immersive, engaging, out of the ordinary experiences by:
+ Playing together with artists, coders, designers, game developers, creators, performers and musicians.
+ Celebrating creativity by building magic-inspiring experiences that combine art with technology. 
+ Inspiring individuals, entrepreneurs, innovators, start­ups and companies by injecting creativity into their lives and organizations. 
/// ORIGIN
Founded in 2010 and based in San Francisco, California, Bruno Fonzi, inspired by the creative coders, designers, artists he worked with and met at Interactive Conferences around the world,  decided to celebrate his passion of Art and Technology back home. CODAME's first ART+TECH Festival was born on a rooftop downtown San Francisco together with Coder/Musician/Artist Jordan Gray aka Starpause. 
After 5 years and more than 60 events, 2014 marks CODAME's most ambitious year to date. Expanding beyond its stronghold in San Francisco, the community is growing to a national level to encompass gaming, design, big data visualization, hackers, music, large-scale installations, fashion and 3D printing as well as internationally-recognized fine artists. CODAME is accelerating the way we interpret and express our rapidly changing world.
We have grown since then, we are now more than 100 amazing artists and volunteers with a thing for Art and Technology! 
/// ANY PIXEL+BIT COUNTS!
With the support of like-minded partners we plan to triple our numbers and bring the San Francisco innovative, independent, and creative spirit of CODAME around the world.  Support us!
Become a patron of the Art and Technology. Support and engage with the Artist of your choice.  Some of the Artist work is available for commission through the CODAME Adopt an Artist program.  For more information click here or just get in touch. 
/// THE TEAM
A bunch of peeps with a thing for Art and Technology!
In chronological order as joined…
Commodore (in-Chief) @BrunoFonzi
Amiga (Guru Meditation Handler) @Starpause
Atari (Artist Canvas) @Mexist
DPS 4 (Art Scientist) @Stefano001
Spectrum (Ultimate Disco) @Irene86g 
Cray1 (TechArt Ninja) @KKoechley
Strela (Social Cyberfly) @OliaPospelova
Ultimatrix (Social Engineer) @FelipeBrahm
Lumio (Wiz Art) @HRegev
Pixar (Video Mugler) @AniMusicSF
JUNO-60 (Markup Master) @Gridwalk
Bitsy (Art Cluster) @KiriRong
Exit(0) (Polyglot) @jessefulton
Müse (Media Guerrilla) @_mckido
Virtual Boy (Doktor of Antinomic Discord) #JtsW 
TR-808 (Eli-Micmacs): Valerie Alloix @elimak
… and more than 100 amazing artists and volunteers…