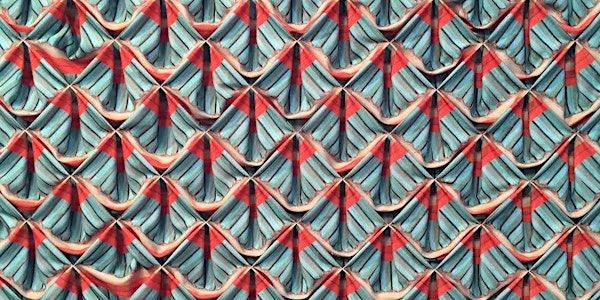 ArtSpan's Selections 2016 Juried Exhibition - Artist Reception
When and where
Location
The Midway Creative Complex 900 Marin Street (enter on Michigan Street) San Francisco, CA 94124
Description
Selections 2016 Artist Reception
When: Saturday, January 30th, 4pm-6pm
Where: The Midway Creative Complex Gallery, 900 Marin Street (enter on Michigan Street)
Join us to celebrate the opening of ArtSpan's Selections 2016 Juried Exhibition. Admission is free and open to the public; light refreshments will be served. Online RSVPs will close at 10am on Saturday, but you can check in at the door.
Selections 2016 Artists:
Elizabeth Ashcroft, Jihoon Choi, Robin Denevan, Jane Grimm, Tanya Herrera, Audrey Heller, Michael Kerbow, Catherine Kiwala, Denise Laws, Bonnie Levinson, Alice Raymond, Rachel Sager, William Salit, Beth Waldman, & Ealish Wilson
Click here to preview the Selections artwork on Flickr or on Facebook.
About Selections 2016 Juried Exhibition:
This exhibition elevates artists from ArtSpan's member circle into a more visible place of honor. Success as a professional artist relies on opportunities to be recognized as exceptional, thus ArtSpan produces this exhibition as a vehicle to launch emerging artists' careers as well as nurture established artists by presenting their work to a distinguished panel of art professionals.
Selections Exhibition Jurors:
Noah Antieau, Owner, Red Truck Gallery & Co-Curator, Heron Arts
Lisa Coscino, Director, New Museum Los Gatos
Jack Fischer, Owner,

Jack Fischer Gallery
Lisa Hasenbalg, Senior Director, Arts & Culture Strategy, SF Travel
Jilian Adi Monribot, Co-Director & Curator at The Dryansky Gallery
Maria Naula, SFMOMA

Accessions Department

Rusty Rueff

, Patron of visual & performing arts, Collector, & President Obama appointee to the Kennedy Center Advisory Committee for the Arts
About The Midway Creative Complex:
Equal parts creative laboratory and performance space, The Midway is a sprawling 40,000 square-foot venue for the public to engage with a variety of exhibitions, workshops, performances and special events. This creative complex where entertainment and education unite. Home to performance venues, art galleries, an emerging technologies workshop, a teaching kitchen and cafe, and a nine studio artist in residency program, The Midway is a new space for San Francisco's most celebrated creative outlets to collide. With some of the world's best art, food, and entertainment at its doorstep, San Francisco is the prime locale for the rise of The Midway. For more information please visit www.themidwaysf.com
The Midway Gallery:
The Midway Gallery is unique in that it resides within a large creative complex, home to music, performing arts, emerging technologies and the culinary arts - all with an aspect of education and public engagement. The Midway gallery features emerging to mid-career artists with the mission to exhibit their work to a fresh collector base in The Midway's dynamic community. Much like The Midway itself, the gallery puts emphasis on artists working across disciplines or mediums and creates a stage for artists to push boundaries for inquires.
Photo credit: Selections Artwork by Ealish Wilson
Title: Daigo
Medium: Digital print on recycled polyester hand smocked
Dimensions: 36" x 36"
Year: 2015
Price: $2800