Description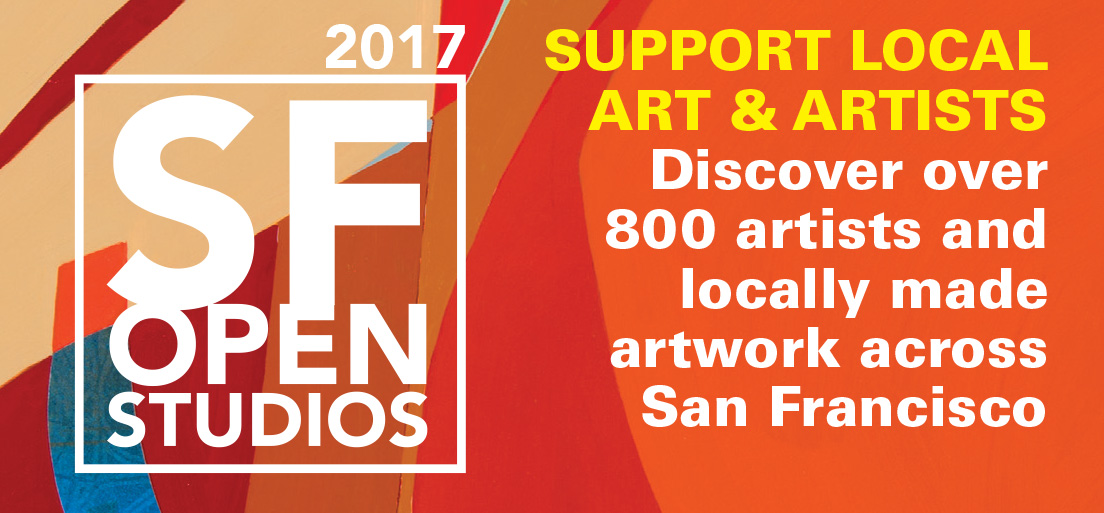 SF Open Studios Get the Guide Party 2017
A Free Event!
Thursday, September 28, 5-8pm

The SF Open Studios Guide is coming! Be the among the first to get it HOT off the presses. Join ArtSpan for an evening of celebration and entertainment.

Live Art Demonstrations:
Guide Cover Artist Fernando Reyes
Guide Divider Artist J.L. King
Alternative Figure Drawing:
Dr. Sketchy's Anti-Art School Presents "Roman Empire"
**Space is Limited**

Don't miss this opportunity to mix and mingle with ArtSpan Artists over complimentary refreshments and discouts from Blick Art Materials.
About the SF Open Studios Guide:
The SF Open Studios Guide is your travel companion for each weekend of SF Open Studios. The 200-page, full-color, glossy magazine includes artwork and contact information for over400 SF artists, as well as articles on San Francisco's renowned art community and a fold-out map of the entire city to help you plan your route. The Guide functions as a year-round resource that serves art collectors, art dealers, restaurant owners, interior designers, and other art enthusiasts who want to contact artists directly.
ArtSpan distributes 20,000 copies of the Guide to coffee shops, hotels, museums, bookstores, and many other retail and tourist spots throughout the Bay Area.