Learn helpful information about ArtSpan's return this Fall to our SF Open Studios program with more agency for Bay Area artists!
About this event
Need some advice about registering and preparing for this year's SF Open Studios season? Meet up with ArtSpan's Mentor Team on Zoom to discuss what to anticipate from your SFOS experience, how to use and maximize this year's flexible components, and how to promote and prepare to get the most out of it.
ArtSpan's 2021 Open Studios Committee will be available to answer your specific questions relating to SF Open Studios to build confidence and artist community.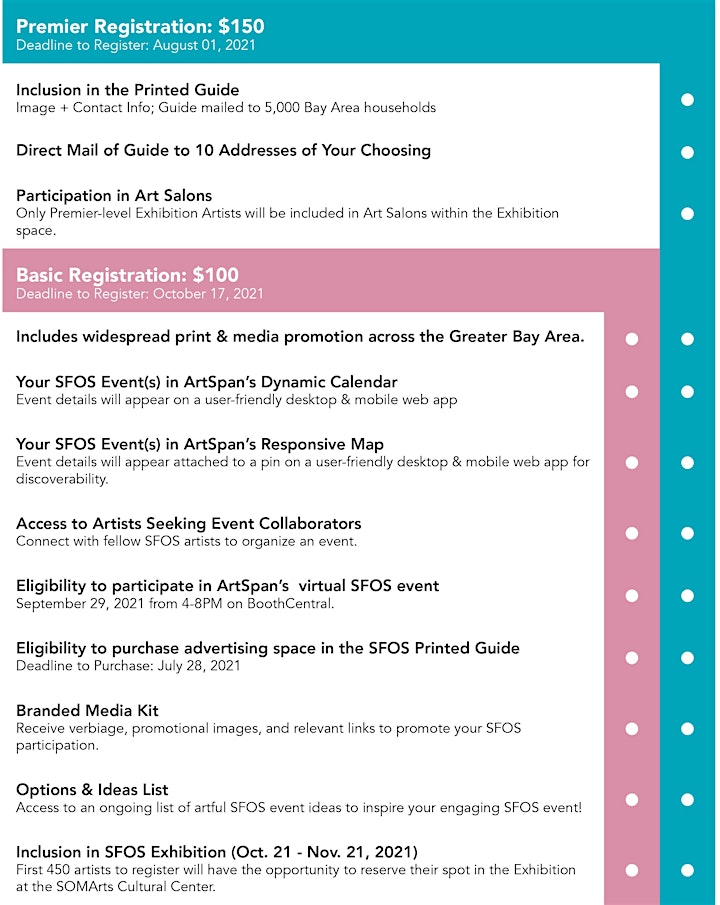 Organizer of ArtSpan August SF Open Studios Mentor Mixer
ArtSpan, a 501(c) (3) nonprofit organization, is committed to cultivating a vibrant, accessible, and world-class art community in San Francisco and to promoting the city's unique creative energy locally and globally. We champion an inclusive art experience by providing hundreds of local artists with the equal opportunity to showcase their work and make direct connections to diverse audiences and patrons. We are guided by the belief that artists play a vital role in society and that broad public engagement with their work is essential to defining a new cultural environment for our changing city. Visit www.artspan.org to learn more. Contact info@artspan.org or (415) 861-9838 for more information.