ArtSpan Artist Reception for Tracy Taylor Grubbs at CounterPulse

Friday, August 4, 2017 from 5:00 PM to 7:00 PM (PDT)
Event Details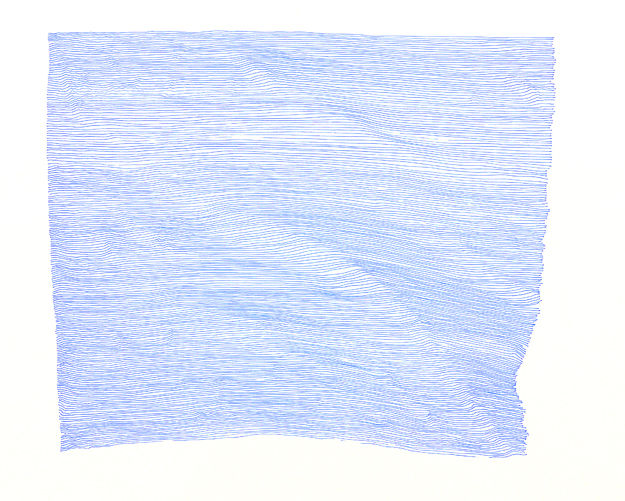 Artist Reception at CounterPULSE
Art-in-Neighborhoods Exhibition
80 Turk St, SF, CA 94102
Friday, August 4, 5pm-7pm
EXHIBITION DATES: May 25, 2017 - August 15, 2017
Come see new works from Tracy Grubbs at the CounterPulse gallery, presented in partnership with ArtSpan's Art-in-Neighborhoods program. 
Drawn from several different bodies of work, the show at  Counterpulse will highlight a meditative focus on structure, movement and repetition as the basis for new insights about the changing nature of form.  Work from the Smoke Enso, Blue Line and Lost Landscapes series pictured below will be displayed throughout the lobby of the theater. 
About Tracy Grubbs: 
"In art and in life, I seem to be searching for ways to let the static experience of a single view give way to the ecstatic possibilities of the ephemeral. I make art as a way to explore philosophical and spiritual questions that interest me. Most of my works are visual metaphors that expand or deepen my understanding of the world.
 I have a degree in political philosophy and environmental studies and spent the first half of my career working on environmental conservation projects. The natural world continues to inspire me as I look for ways to extend my understanding of our relationship to ourselves, to each other and to the word around us. I studied and continue to study art and art history in the U.S. and Italy and draw inspiration from the power of art's silence and stillness to convey knowledge". 
/////

About CounterPulse:
CounterPulse is building a movement of risk-taking art that shatters assumptions and builds community. They provide space and resources for emerging artists and cultural innovators, serving as an incubator for the creation of socially relevant, community-based art and culture. CounterPulse acts as a catalyst for art and action; creating a forum for the open exchange of art and ideas, sparking transformation in our communities and our society. 

/////

About ArtSpan's Art-in-Neighborhoods Program:
ArtSpan's Art-in-Neighborhoods program serves the city of San Francisco by connecting communities with local artists while activating spaces with vibrant, locally-made artwork. ArtSpan partners with local businesses and building owners to bring art exhibitions and art events to businesses, dormant storefronts, and empty spaces for lease that seek artwork for their blank walls. Local artists who are ArtSpan members are given the opportunity to display, promote, and sell their artwork in these diverse venues. All aspects of the program allow otherwise unused walls, spaces, or properties to become creative arenas for celebrating local arts.

The Art-In-Neighborhoods program strives to create visibility and accessibility for local arts in San Francisco. ArtSpan provides the public with free, high quality arts exposure. Simultaneously, local ArtSpan artists are given the opportunity to promote and sell their artwork. Each of the Art-In-Neighborhoods exhibitions and community events will provide clear, consistent information about ArtSpan programing to educate the public about ArtSpan's goals and how to become a supporter – by attending our events and buying artwork from local artists!
Have questions about ArtSpan Artist Reception for Tracy Taylor Grubbs at CounterPulse?
Contact ArtSpan
When & Where

CounterPULSE
80 Turk St
San Francisco, CA 94102


Friday, August 4, 2017 from 5:00 PM to 7:00 PM (PDT)
Add to my calendar
Organizer
ArtSpan, a 501(c) (3) nonprofit organization, is committed to cultivating a vibrant, accessible, and world-class art community in San Francisco and to promoting the city's unique creative energy locally and globally. We champion an inclusive art experience by providing hundreds of local artists with the equal opportunity to showcase their work and make direct connections to diverse audiences and patrons. We are guided by the belief that artists play a vital role in society and that broad public engagement with their work is essential to defining a new cultural environment for our changing city. Visit www.artspan.org to learn more. Contact info@artspan.org or (415) 861-9838 for more information.