ArtSpan Artist Reception for Tana Quincy at CounterPulse

Thursday, March 2, 2017 from 6:00 PM to 8:00 PM (PST)
Event Details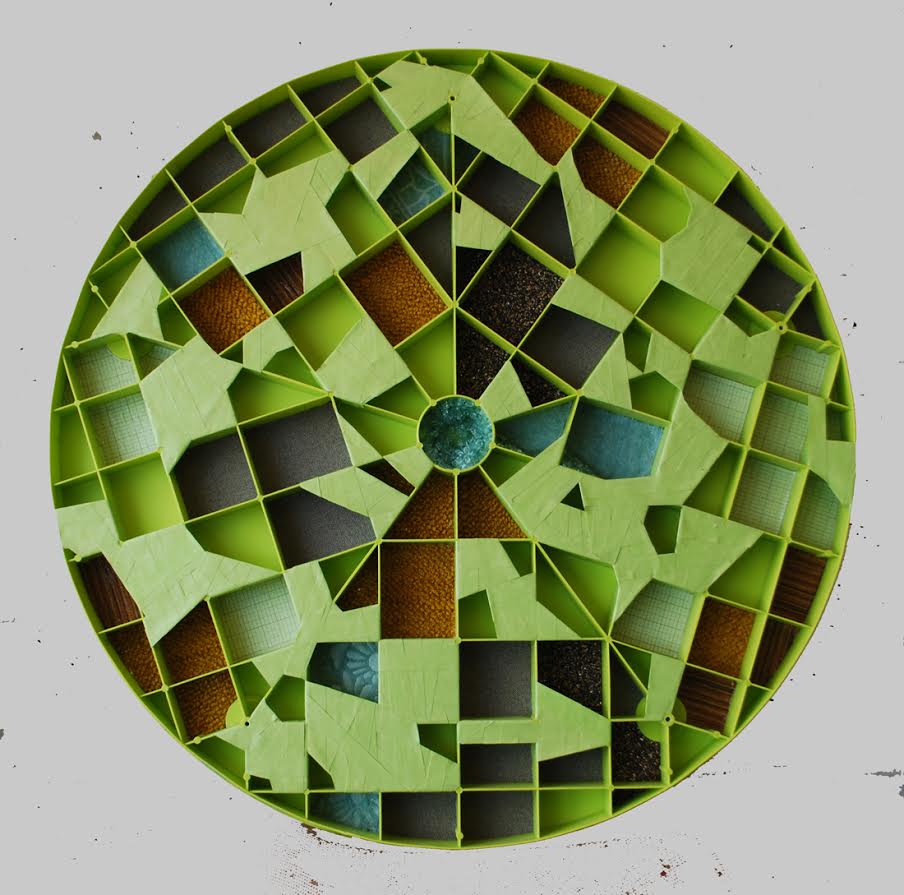 Artist Reception at CounterPULSE
Art-in-Neighborhoods Exhibition
80 Turk St, SF, CA 94102
Thursday, March 2, 6pm-8pm
Featured Artist:
EXHIBITION DATES: January 10, 2017 - April 11, 2017
Come see new works from Tana Quincy at the CounterPulse gallery, presented in partnership with ArtSpan's Art-in-Neighborhoods program. Quincy's work explores dailiness, materiality, and invisible labor through her systematic experimentations with utilitarian products from hardware and industrial fabric stores.

Join us in celebrating Quincy's new body of work and clinking glasses for this inaugural partnership between ArtSpan and CounterPulse. Reception is hosted with complimentary beverages and snacks. See you there!

Tana Quincy on her new body work:
For the past three years I have set aside my practice as a figurative oil painter to explore alternate materials and mark-making processes. I have co-opted utilitarian products from hardware and industrial fabric stores in order to develop new vernaculars in my painting repertoire. These items are mass-produced for maintenance work and not intended to draw attention to themselves. They play a functionally supportive role and almost always operate in the the background. These paintings however, bring them to the center of the viewer's gaze.

I work intuitively to allow the materials to dictate my direction. I look for visual rhymes (correlations in texture, color, pattern, or luminosity) between disparate materials and pair them together. Subtle painterly variations direct the flow of the work. Compositional choices are made in order to emphasize dialogues between substrate and surface. In my search for new mark-making vernaculars, I have developed a process in which viscous paint-like media are extruded through porous, gridded substrates.

As I delve deeper into process, I will be researching materials' origins as well as their intended functions. As a new mom who's taken on the role of managing the household and caring for my daughter, I am doing a lot of maintenance work that layers into the background-unseen. My art practice is the inverse of my daily life. Through this new body of paintings I hope to explore the dichotomy between our culture's lack of esteem for these maintenance roles and their inherent worth.

/////

About CounterPulse:
CounterPulse is building a movement of risk-taking art that shatters assumptions and builds community. They provide space and resources for emerging artists and cultural innovators, serving as an incubator for the creation of socially relevant, community-based art and culture. CounterPulse acts as a catalyst for art and action; creating a forum for the open exchange of art and ideas, sparking transformation in our communities and our society. 

/////

About ArtSpan's Art-in-Neighborhoods Program:
ArtSpan's Art-in-Neighborhoods program serves the city of San Francisco by connecting communities with local artists while activating spaces with vibrant, locally-made artwork. ArtSpan partners with local businesses and building owners to bring art exhibitions and art events to businesses, dormant storefronts, and empty spaces for lease that seek artwork for their blank walls. Local artists who are ArtSpan members are given the opportunity to display, promote, and sell their artwork in these diverse venues. All aspects of the program allow otherwise unused walls, spaces, or properties to become creative arenas for celebrating local arts.

The Art-In-Neighborhoods program strives to create visibility and accessibility for local arts in San Francisco. ArtSpan provides the public with free, high quality arts exposure. Simultaneously, local ArtSpan artists are given the opportunity to promote and sell their artwork. Each of the Art-In-Neighborhoods exhibitions and community events will provide clear, consistent information about ArtSpan programing to educate the public about ArtSpan's goals and how to become a supporter – by attending our events and buying artwork from local artists!
Have questions about ArtSpan Artist Reception for Tana Quincy at CounterPulse?
Contact ArtSpan
When & Where

CounterPULSE
80 Turk St
San Francisco, CA 94102


Thursday, March 2, 2017 from 6:00 PM to 8:00 PM (PST)
Add to my calendar
Organizer
ArtSpan
ArtSpan, a 501(c) (3) nonprofit organization, is committed to cultivating a vibrant, accessible, and world-class art community in San Francisco and to promoting the city's unique creative energy locally and globally. We champion an inclusive art experience by providing hundreds of local artists with the equal opportunity to showcase their work and make direct connections to diverse audiences and patrons. We are guided by the belief that artists play a vital role in society and that broad public engagement with their work is essential to defining a new cultural environment for our changing city. Visit www.artspan.org to learn more. Contact info@artspan.org or (415) 861-9838 for more information.
ArtSpan Artist Reception for Tana Quincy at CounterPulse