Description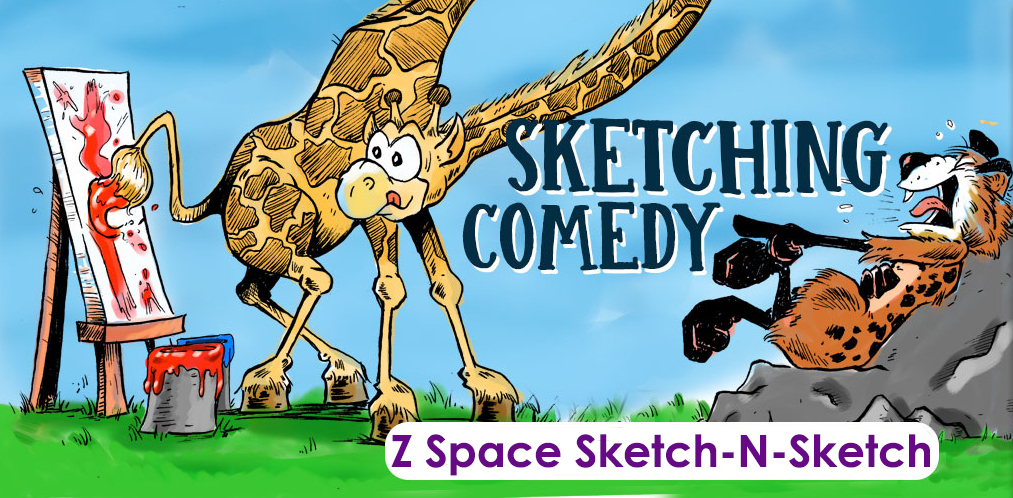 Sketch 'n Sketch 3: where drawing meets guffawing!
Watch the best-of-the-best think on their toes, as ArtSpan and Z Space bring together visual artists and improv sketch performers for this third annual collaborative event.
First, we'll have our teams of artists create works-on-the-fly (maybe sketches, maybe paintings, who knows…we'll have a smorgasbord of materials for them to choose from). Then, we'll unleash some of the Bay Area's funniest sketch comedians to interpret the art (and entertain all of us). Hilarity will ensue!
Between rounds, there will be plenty of time to mix and mingle and grab a drink.
Event attendees are encouraged to come and participate as artists or perform in the sketches. It's also great fun to just be a spectator or a bar fly.
Improv Teams to be Announced.
Don't miss this one of a kind ArtSpan Artist Mixer!
ArtSpan produces Artist Mixer events throughout the year to give San Francisco artists a chance to meet, mingle, and make art with each other. Past events have included mixers at artist studios, a Crochet Jam at a cafe, a literary reading and sketchfest at a gallery, a figure drawing session in the Dogpatch, and much much more! All events are free and open to the public.
Z Space empowers artistic risk, collaboration, and camaraderie amongst artists, audience and staff in the service of creating, developing, and presenting new work. Operating two venues in San Francisco's historic Mission District, a mainstage and a black box theater, Z Space hosts new works from a variety of performance disciplines year-round.