About this Event
"It is art that makes life, makes interest, makes importance, and I know of no substitute whatever for the force and beauty of its process."
- Henry James
ArtShift is a chance to experience a new and exciting style of professional learning for visual arts educators in the MENA region. With a focus on creation, we will leverage the talent of local artists, participants and other professionals to provide hands-on, studio style learning that is applicable to a wide range of contexts.
Join us for this new arts summit in Bahrain that focuses on practicality, creativity and contemporary teaching practices. Don't miss this chance to network and share with like-minded professionals through snapshots, studio experiences, and deep dives.
Who is it for?
Visual arts educators interested in learning, sharing and collaborating with other arts educators in the region
Artists from the community interested in sharing with and learning from visual arts educators
What will you do?
Collaborate and learn from other arts educators
Enjoy short, focused workshops and deep dives on practical applications in the arts
Share and explore pedagogy and practices with other arts educators
Enjoy a Bahraini experience through one of three excursions
Sharing Format
Snapshots: 5-minute share-outs on new practices, great experiences and exciting opportunities for visual arts classrooms.
Studio Experiences: 50-minute sessions leading others through hands-on experiential learning around pedagogy or creation that are applicable to a range of contexts.
Deep Dives: 90-minute sessions focused on "diving deep" into skills, practices or techniques with a focus on creating a final product through a framework that can be replicated.
What will you walk away with?
Collaborative relationships with arts educators in the region
Practical learning experiences you can take back to your classroom
New resources applicable to your classroom
Hands-on experiences to try within your classroom
Art Experiences
Art Galleries of Bahrain: Explore the best art galleries that Bahrain has to offer on a guided tour through this emerging arts scene. Explore a wide range of well-established and small independent art galleries with both Bahraini and international works.
Manama Souq Experience: Travel through narrow alleyways, dive into colorful murals and artwork, and explore an eclectic range of shopping stalls on this beautiful tour through the Manama Souq.
Biking into the Past: Take a stunning bike ride through the history of Bahrain. This tour allows you to envision Bahrain as it once was; a lush, fertile land that was thought of as the original Garden of Eden.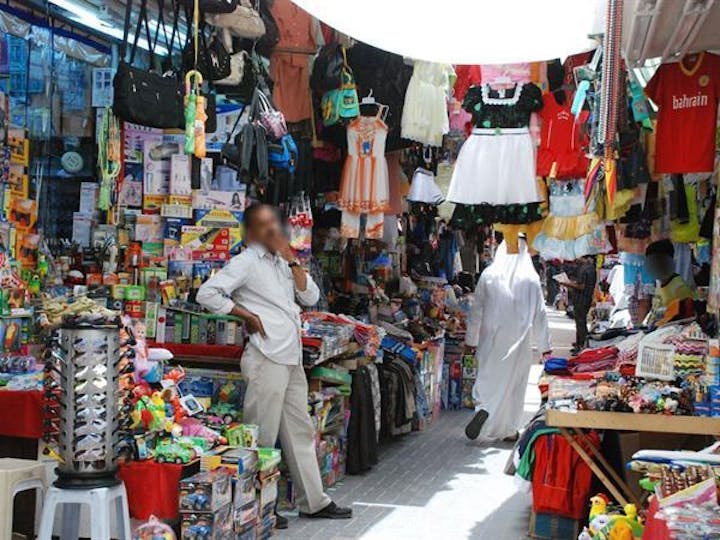 Schedule and Information
Friday 9:00 - 6:30 PM
Saturday - 9:00 - 4:00 PM
Coffee/tea and lunch and dinner on Friday will be provided.
Full hotel, travel and visa information can be found here.
Ticket prices are in USD. Local bank transfer in Bahraini Dinar (90 BHD) or Saudi Riyals (900 SAR) can be arranged. For more information about this or anything else please contact Luke Meinen.
When booking through PayPal, you do not need to create an account. You can check out as a guest and pay via credit card. If it doesn't give you the option, you may already have a PayPal account linked to your email so please sign in.