Description
We welcome you to join us for our Arts & Wellness 3rd Annual Cervical Cancer/HPV Awareness Campaign. Arts & Wellness is a non-profit group which was formed to help women get early screenings for cervical cancer. The Arts & Wellness mission is "Helping Others to Help Others"! In 2013, Gladys was stricken with cervical cancer which compelled me to help other women receive early screenings. She is a cervical cancer survivor, four years and counting! An average of 150 cases of invasive cervical cancer are diagnosed annually in Colorado. It is a SILENT KILLER because there are no obvious symptoms. Early detection and treatment is the only way to prevent the spread of this cancer in your body. Two of the reasons Gladys is still here is because of God's Grace and early screenings. It was placed her heart to offset the cost at 9 Health Fairs for underserved women and women who are underinsured or uninsured. Our goal this year is to support 500 women to recieve screenings in the Denver Metro Area.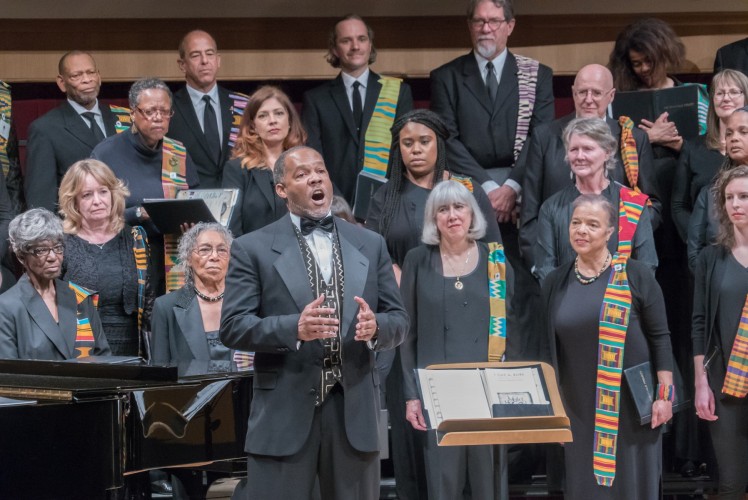 In 1998, The Spirituals Project was founded by Dr. Arthur C. Jones to preserve and revitalize the music and teachings of the sacred folk songs called "spirituals," created and first sung by African Americans in slavery. The Spirituals Project is a past recipient of the Denver Mayor's Award for Excellence in the Arts. The Project has presented a wide variety of high profile musical and educational programs over the years, including a national conference on spirituals in 2013 featuring poet Nikki Giovanni as keynote speaker, and a historic concert in 2009 at Denver's Ellie Caulkins Opera House in honor of Dr. Martin Luther King, Jr.'s 80th birthday featuring the renowned mezzo soprano Denyce Graves as guest artist.

FAQs
How can I contact the organizer with any questions?
Contact Gladys Jones Turnbough at ladyg769@aol.com or 720-244-1823
Do I have to bring my printed ticket to the event?
Yes.