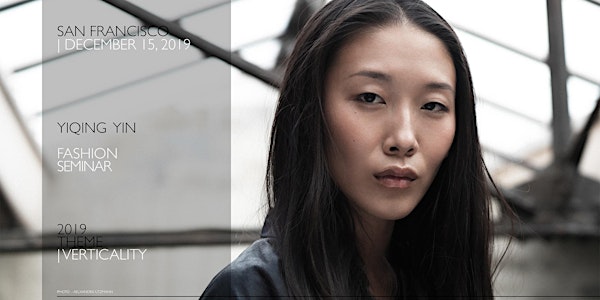 ARTS OF FASHION - SEMINAR | ASIAN ART MUSEUM
When and where
Location
Asian Art Museum 200 Larkin Street San Francisco, CA 94102
Description

YIQING YIN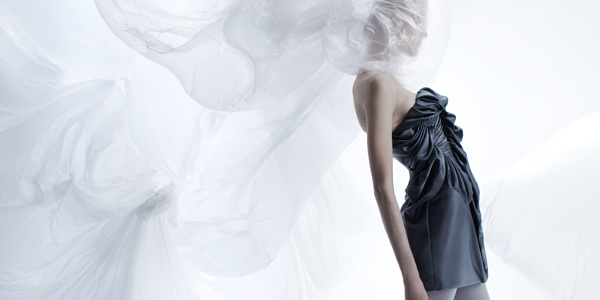 Born in Beijing (1985), Yiqing Yin - with an innovative vision for Haute Couture, is a graduate of the Ecole Nationale Superieure des Arts Decoratifs (ENSAD) in 2009.
Yiqing Yin immigrated from China at the age of 4 to France then Australia. Living between countries, her clothes have often provided her with a point of reference. She aims to create a garment that protects and reinforces, being at the same time a second skin and a flexible armor. She sculpts the emptiness around the body through the pursuit of balance and points of disruption between flowing zones and sculpted zones. Through the modernization of smocking techniques and the elimination of any order of construction, she experiments with the garment "tombé" and a search for fluid lines. She models loose shapes with staggering structures and confesses her attraction for an intuitive method of creation, a sensory wandering, and a search for voluntary accidents.
In 2013, the illustrious Maison Léonard appointed the multi-awarded designer to head its ready-to-wear collections.

From the very beginning, the Maison Yiqing Yin has been a part of the Fédération Française de la Couture official calendar as a guest member. In December of 2015, the Fédération Française de la Couture rewarded her work through the attribution of the Haute Couture Appellation and, by doing so, the status of official member.

Since 2017, Yiqing Yin has been appointed by Shinsegae Group and CEO Anne Chapelle as the Artistic Director in charge of reviving the iconic Maison Paul Poiret.
NOUREDDINE AMIR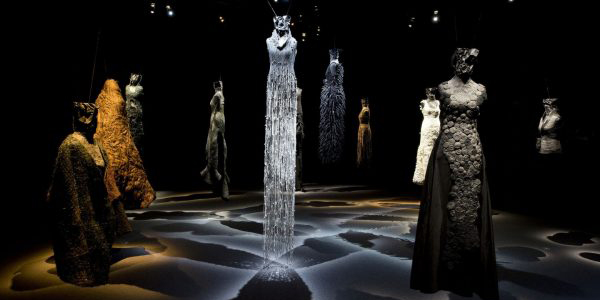 Born in Rabat (1967), Noureddine Amir lives and works in Marrakech. He graduated from the Ecole Superieure des Arts et Techniques de la Mode (ESMOD) in 1996.

Shortly after his studies, Noureddine Amir worked in collaboration with the Iranian visual artist Shirin Neshat for whom he designed numerous costumes.

Beginning in 2001, Noureddine Amir worked mostly on Moroccan runway shows, most notably one held in Casablanca, mainly devoted to Caftans, during which his collection of Haik was held in high esteem. Since 2003, his work has been exhibited at the Museum of Fashion in Antwerp (MoMU), the Museum of Fine Arts in Lille (2004) and at the Institute of Arab World in Paris (2014-15), part of the exhibition "The Contemporary Morocco".
The most recent exhibitions of his work "Noureddine Amir's Sculpted Dresses", was held at the Fondation of Pierre Bergé - Yves Saint Laurent in Paris (2016) and at the Museum Yves Saint Laurent - Marrakech (2018).
The same year, in July, the Fédération Française de la Couture invited Noureddine Amir to join the official calendar of Haute Couture as a guest member for his collection "Underwater World", described by WWD as "art-to-wear'.
While his collections are characterized by a great sense of sophistication and detail, he also chooses his fabrics and material with care. He plays with textures going as far as creating his own materials: from raffia, henna-printed fabrics or burlap that he adds to chiffon or organza.
JASPER CHADPRAJONG-SMITH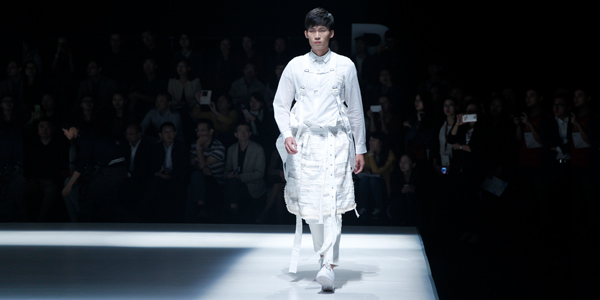 Born in Thailand in 1987, Jasper Chadprajong-Smith completed his Master's degree at the Royal College of Art (2009). Throughout his career, the British menswear designer worked collaboratively with other designers, artists, and brands. He is currently an Assistant Professor at Rhode Island School of Design in the Apparel Design Department.

Jasper Chadprajong-Smith has taken part in several exhibitions, international fashion shows, performances, and competitions. In particular, his involvement in Graduate Fashion week (collection of the year), International Talent Support and Hyeres Fashion Festival. His design has been featured in numerous publications, including Dazed and Confused, ID and Vogue Talents among others.
His designs interpret the idea of identity in relation to the feeling of loving, losing and finding oneself again. With his work, Jasper tries to recreate the emotions he experiences when meeting people and discovering places, hoping this will evoke similar emotions in others. As a result, his collections become real-life stories.
He works with numerous communities, furthering fashion and textiles as tools for culture and social change. His research focuses on cultural heritage, sustainable craft, and design collaboration to stimulate the revival of craft practices through design initiatives.
ALICIA DECLERCK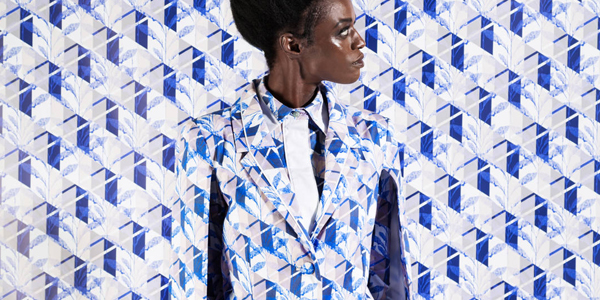 Born in Belgium in 1989, Alicia Declerck is a graduate of Polimoda International Institute of Design & Marketing in Firenze, Italy. The same year, in 2011, she was granted the Manish Arora Award at the International Arts of Fashion Competition in San Francisco for her innovative collection presenting sculpted pieces & draping.
The passionate fashion designer and entrepreneur relocated to the United States where she initiated her career working for labels including Diane Von Furstenberg in New York and Rodarte in California. Later on, Alicia Declerck moved to India to work for Manish Arora in New Delhi, where she extended her know-how in prints.
In 2015, she set up her label, 'Alter Era', with co-founder & designer Zhanna Belskaya.
'Alter Era' is a high-end Antwerp-based womenswear label with production facilities in Italy and Czech Republic. The label is known for their distinctive prints and refined cuts.
BRANDON WEN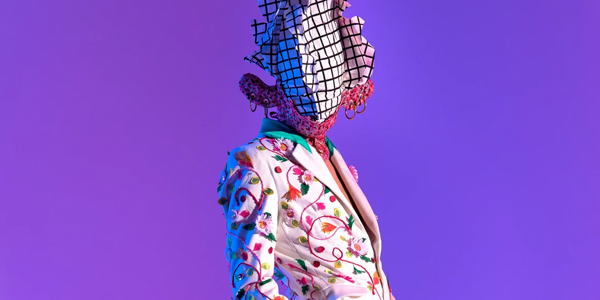 Born in California in 1993, Brandon Wen completed his Master's degree in fashion design at the Royal Academy of Fine Arts in Antwerp in June 2019.
Before Antwerp, he received his first Bachelor's degree in Fiber Science and Apparel Design from Cornell University (2015). This is where he co-created 'tolula', a half scale plus size dress form, that was shown in the MoMA exhibition in New York 'Items: Is Fashion Modern?'.
In September of 2018, he had the opportunity to show his collection at London Fashion Week, where he won the CTF Award for his designs as well as his work in sustainability. He also received the Dries van Noten Award 2018 as well as the Coccodrillo Prize for outstanding shoe design. His collections include various collaborations with intitutions such as the embroidery Maison Lemarie, part of Les Metiers d'art - Chanel, and Rene Van Den Berg in shoes making.
Since then, Brandon Wen has attracted the attention of Rick Owens and Michelle Lamy in Paris, where he currently lives and also works with them.