Description
In the new social environment, building your brand is about more than creating a catchy tag line or eye-catching logo; it's about building an open and interactive relationship with your followers.
Join Eliot Frick and Angela Hochman of Bigwidesky for a discussion about how to build your brand and "learn, respond and find common ground" with your audience.
The discussion is free and open to the public, and will be held Tuesday, January 16, from 3-5pm in the brand new Catalyst Innovation Lab in the Centene Center for the Arts.

Register for this FREE event today!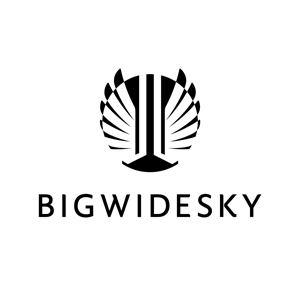 ---
About the presenters
Eliot Frick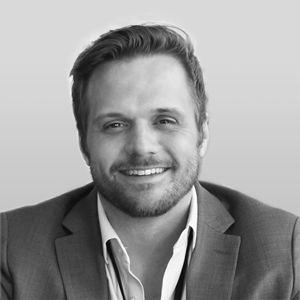 Eliot Frick is a futurist, marketer, philosopher, and lover of the Oxford comma. He is the CEO of Bigwidesky, a human business consultancy that helps organizations navigate crises in vision, communications, and culture created by accelerating change. His clients have included Macy's, Monsanto, Anheuser-Busch, The United States Soybean Export Council, The United States Department of Agriculture, Sigma Aldrich, and others.
Before founding Bigwidesky, Eliot was fascinated by the confluence of communications, organization design, vision, and technological change. Wherever these forces came together, he discovered that they were attended by significant pain for the humans involved. Through this knowledge, Eliot became convicted of the idea that human potential is profoundly underrealized in our businesses and organizations. Adopting the principle that we should not be made to conform to our tools, our tools should be made to conform to us, Eliot started Bigwidesky and came to accept his life's mission: "To make business more human."
Angela Hochman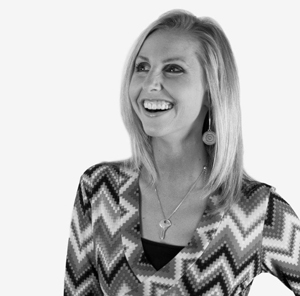 Angela has built a reputation helping brands to solve their most inscrutable technology, culture and communications challenges. That's because she is specially trained in dealing with the unexpected. Business leaders have to improvise every day. Angela, our chief catalyst, helps leaders find smart, creative ways to be agile and responsive – to look ahead. She's a real-world problem solver who is experienced in digging for business challenges, catalyzing ways you can think creatively and bring the right team to the table to solve them. When you meet her, you will quickly learn how she thinks on her feet and has a thousand great, innovative responses to the classic improv "yes, and" situations we all face.

Previous to joining Bigwidesky, Angela's creative spirit has led her around the country - from the campus of Columbia College in Chicago where she studied television production to the sets of Comedy Central in Los Angeles where she edited the swear words out of Lewis Black's comedy specials, among other programming tasks. Now back in her hometown of St. Louis, Angela embraces the deep creative energy and entrepreneurial spirit. If Angela is not in front of the camera or lending her voice on air or networking with thought leaders, she is producing content, usually with coffee in hand and Nelly on her earbuds.
Steph Sabo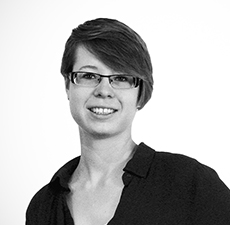 Steph is a design-oriented thinker who combines beautiful and functional ideas into unified solutions. She demonstrates her unique talent for achieving this balance through her passion for distilling complex information into easy to understand visuals that engage the viewer. Steph loves the challenge of unwrapping the complexities within an organization and allowing the human side of the brand to be fully seen and recognized.

Steph has developed effective communications for Caleres (formerly Brown Shoe), LinkedIn, Marketo, Woodard, and many other clients. A Chicago-transplant, Steph earned a BFA in design from Maryville University and has worked as an Art Director and designer since graduation.