Description
BYOC- Bring Your Own Chair
A day not to be missed at The Freeman Stage! Stroll the green and enjoy previewing the artwork of Delmarva's finest artists. Pull up a chair and groove to some of the most talented jazz artists to ever play at the shore — Joe Baione, Jane Bunnett & Maqueque and Lao Tizer Quartet.
The first performance, at 11 a.m. will be Joe Baione. Baione has a passion for all things jazz. While he is making his mark on the jazz scene with his powerful and energetic performances in the vibes, he is also ensuring the future of jazz through his teaching and producing projects that make jazz more accessible in his community. Baione has won several awards including "Teacher of the Year," in 2003, "Emerging Jazz Artist, " in 2005 by Philidelphia Weekly and "Rising Star of Tomorrow," by Jazz at Lincoln Center.
Next up, at 1 p.m., will be Five-time Juno Award winner, Jane Bunnett. Bunnett has turned her bands and recordings into showcases for the finest musical talent from Canada, the US, and Cuba. She has been nominated for three Grammy Awards, received The Order of Canada, The Queen's Diamond Jubilee Medal, and, most recently, The Premier's Award for Excellence. With Maqueque, Bunnett has created something new and phenomenal in the world of jazz. What started out five years ago as a project to record and mentor young brilliant Cuban female musicians, has become one of the top groups on the North American jazz scene. In the last year, they have played in major jazz festivals like Newport and Monterey, been featured on NPR's program Jazz Night in America, were nominated for a Grammy Award for their newest release, Oddara, and, most recently, were voted as one the top ten jazz groups by the prestigious DownBeat magazine's critics poll. This performance is sponsored by the Mid-Atlantic Arts Foundation.
The final act of the day, which will begin at 3 p.m., is "Jazz Group of the Year" nominee, The Lao Tizer Band, who returns to The Freeman Stage in support of their CD/DVD combo-pack release, "Songs From The Swinghouse." The new release was recorded all live in the studio with simultaneous 8-camera HD video shoot, directed by the acclaimed music-film director, Andy LaViolette (Snarky Puppy, David Crosby). Please join us as the quartet takes you on a journey through their diverse World Jazz Fusion influences featuring an all-star cast of musicians!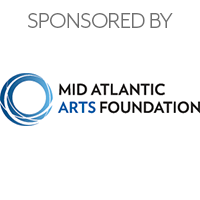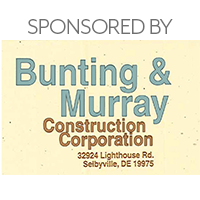 For more information, please visit https://freemanstage.org/
Organizer of Arts & Jazz Festival
The Freeman Stage, an open-air performing arts venue located near Fenwick Island, DE, is a program of the Joshua M. Freeman Foundation, a 501(c)3 nonprofit organization. For more information, please visit http://www.freemanstage.org/

This program is supported, in part, by a grant from the Delaware Division of the Arts, a state agency, in partnership with the National Endowment for the Arts. The Division promotes Delaware arts events on www.DelawareScene.com