Arts Integration Conference: The Arts as a Catalyst for Change

Friday, January 25, 2019 from 8:00 AM to 3:30 PM (MST)
Event Details
WSU Arts Integration Conference:
The Arts as a Catalyst for Change
Friday, January 25, 2019 8:00 AM - 3:30 PM (check-in 8:00-8:30 AM)
Weber State University, Ogden Campus, Shepherd Union
(3910 West Campus Drive, Ogden UT, 84408) 
Featuring keynote presentations by artist educators Katie Dawson and Lara Dossett from The University of Texas at Austin, and Kennedy Center Teaching Artist and Comic Richard Jenkins. Join us for hands-on arts integrated workshops with guest artists in dance, drama, music, and visual arts that explore our theme and address Utah Core Standards. Participants will explore how learning through the arts offers a way to create, engage, and make positive change within ourselves, our communities, and our world.
This year we are offering one and two-hour workshops. In breakout sessions 1 & 2, the presenters will present the same workshops, while the afternoon extended breakout session will be different content. 

** Relicensure hours are available for licensed educators. **
Substitute Reimbursement Available 

Your registration fee ($10) will include all conference materials, parking (not applicable to WSU students), a light breakfast, and lunch.  Please see the bottom of this page for parking information.
---
Breakout Session 1 & 2: 
VISUAL ART with Erinne Roundy: Monarchs, Migration and Me!  
In this workshop, participants will learn more about the migration of Monarch Butterflies, reflect on their own personal migration stories, and explore the similarities we share with this insect. Participants will create a book in which to record their stories that can be shared with others.
DRAMA/THEATRE with Katie Dawson & Lara Dossett: Enacting Citizenship and Environmental Responsibility through The Lorax 
This interactive workshop will guide participants through an arts-integrated lesson that demonstrates how the popular children's book The Lorax can be used in grades K-6 to explore the question: How can we explore and critically examine multiple perspectives around humans' impact on the environment and consider ways to care for our environment? Through drama-based activities participants will explore The Lorax story, identify human impact on natural environments and brainstorm action steps they can take towards conservation.
DANCE with Erik Stern and Rachel Bachman: Movement Warm-up for Math Class – helping student attitudes and understanding
Participants will experience whole person warm-up activities and approaches that support student preparation for and involvement in mathematics. This will be supported by research such as an innovative "Draw Yourself Doing Mathematics" assessment tool. The workshop will also include tips for transitioning from warm-ups into daily content lessons.
MUSIC with Brittany Nixon May: We Will Rock You: Integrating Popular Music in the Elementary Classroom  
Popular music is an engaging way to bring language arts and social studies to life for students of all ages. In this session, children's book biographies will be used as a catalyst to introduce and explore popular musicians and their music. Participants will have the opportunity to create, perform, respond, and connect as they engage in integrated music activities.

VISUAL ART with Jann Haworth: Draw to Learn
Artist and educator, Jann Haworth brings 50+ years of teaching experience to this workshop that will focus on the power of learning to draw and the core notion that drawing is a skill, not a talent. And, that skill can be taught.  This session will provide new ideas for easy 10 min drawing exercises; longer, in-depth, 'how to' frameworks for accurate drawing; and finally map how to use drawing in the curriculum to build the students' confidence, begin topic work with art, increase eye, mind, hand dexterity, and drawing as way to build connections between students, their families, and their community

---
 Breakout Session 3:
PUPPETRY/DRAMA with Katie Dawson and Tamara Goldbogen: Puppetry and Drama Across the Curriculum!
Create change in your classroom! This workshop will offer practical techniques for infusing puppetry and drama across the curriculum. Participants will explore the art of puppetry, experiment with simple techniques for making puppets, and then work in small groups to create their own original performance pieces. Through their hands-on engagement with art-making, participants will discover authentic connections between puppetry, drama, and a variety of academic concepts.

VISUAL ART with Richard Jenkins: I Know What This Planet Really Needs: Advocacy, Persuasion, & Comics
How can comics be used to teach students the essential skills of civic responsibility: critical thinking, researching, participation, and persuasion? Join Richard Jenkins and learn how to create your original comics featuring Outer Space characters advocating for more resources in order to end their constant bickering and fighting.
VISUAL ART with Erinne Roundy & Richard Ramos: You Decide Who You Are 
We are the makers of our environment! We can look at ourselves and make changes that transform us and our communities. Armed with this knowledge, workshop participants will create an avatar (an empowered version of themselves, similar to a superhero) using headshots and paper bodies placed on a collaborative mural. This mural will reflect our sense of community, build relationships, and contribute to an environment in which we all want to live. Give your students the opportunity to explore their role as individuals in their communities and the responsibilities that come with being a good citizen.

MEDIA ART with Alisa Petersen: Making A Difference Through Stop Motion
In this workshop, we will create original stop motion movie shorts using an iPad. Participants will leave this workshop with the tools to help young children plan, film and edit their own stop motion movies while raising awareness about a variety of subjects.

VISUAL ART with Kathleen Stevenson & Amanda Joy: The ARTIST as CHANGE AGENT: PRINTMAKERS
This workshop will briefly explore the history of the role of printmaking in social change. We will examine and discuss the significance of scaffolding for successful interdisciplinary curriculum that combines the art of printmaking and social science. Finally, we will 'test-run' a few possible classroom 'change agent' art projects, closing with a hands-on, Barbara Krueger, inspired broadside project, developed by the nationally renown art educator, Olivia Gude. 
---
 KEYNOTE SPEAKERS: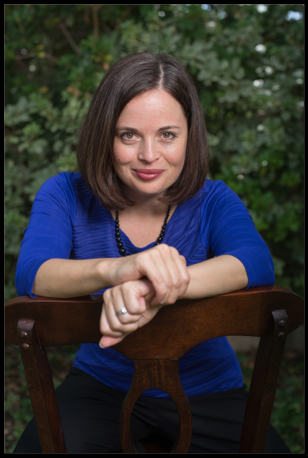 Katie Dawson, Assistant Professor and Director of Drama for Schools, The University of Texas at Austin

Katie Dawson is an assistant professor and director of the Drama for Schools program at The University of Texas at Austin in the U.S. In addition, she is a faculty member of the UTeach Theatre program. She is a nationally and internationally-recognized consultant in drama-based pedagogy and creative learning. As a teaching artist, Dawson has facilitated trainings, presented workshops and given interactive keynotes at universities, professional conferences, arts organizations and community sites across the world. Her scholarship has appeared in numerous U.S. and international journals. Her co-authored book, The Reflexive Teaching Artist: Creative Wisdom from the Drama/Theatre Field, received the 2015 Distinguished Book Award from the American Alliance of Theatre and Education (AATE). She also won the 2013 Creative Drama Award and the 2006 Winifred Ward Scholar Award from AATE. Dawson is a Provost Teaching Fellow at The University of Texas at Austin and was a winner of both the 2013 Regents Award and 2015 College of Fine Arts Teaching Award. Prior to her work in academia, Dawson worked professionally as an actor, youth theatre director, classroom teacher and museum theatre educator.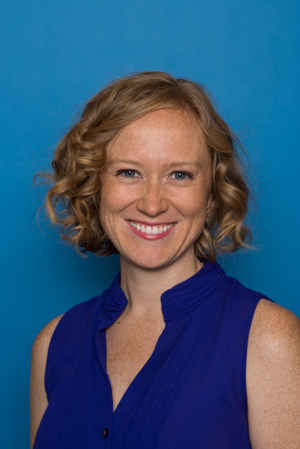 Lara Dossett, Lecturer, Drama and Theatre for Youth and Communities, & Drama for Schools

Coordinator, University of Texas at AustinLara Dossett believes that learning in and through the arts can be transformational. She serves as an instructor for the course Arts Integration for Multidisciplinary Connections offered through the College of Fine Arts and is a member of the UTeach Theatre faculty. She received her M.F.A. in Drama and Theatre for Youth and Communities from The University of Texas at Austin where she researched sustainable models for arts-based instruction in K-12 public schools. In addition to teaching, Dossett is also the professional learning coordinator for Drama for Schools (DFS). She programs and implements drama-based pedagogy professional development through DFS's partnerships with schools, school districts and the Austin Independent School District's Creative Learning Initiative. She mentors and educates a team of graduate students who serve as the teaching artists for Drama for Schools. She also serves as a faculty member for the Drama and Theatre for Youth and Communities graduate program. Dossett has presented her practice-based work and research at several national conferences including the Southeast Center for Education through the Arts (SCEA), Association for Theatre in Higher Education (ATHE) and internationally at the International Drama in Education Institute (IDIERI) in Limerick, Ireland.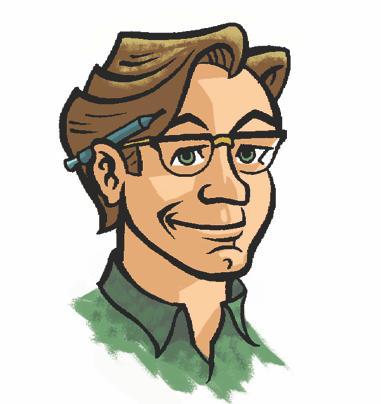 Richard Jenkins, Cartoonist and Illustrator of Toil, Sky Ape, and Princess Ann and the Magic Egg & Author of Comics in your Curriculum
Richard Jenkins is a cartoonist and illustrator who has created comics for anthologies, a graphic novel series called Sky Ape, a teacher's manual titled Comics in your Curriculum, and a children's coloring story book called Princess Ann and the Magic Egg. In addition to his published work, Jenkins has exhibited his artwork in regional museums and galleries. He works as a freelance commercial artist, illustrating magazine and CD covers and television storyboards. Born with a hearing impairment, Jenkins learned at an early age how to read lips, facial expressions, and body language in order to better understand people. He has also trained educators across the country in arts integration and arts inclusion. Currently, Richard is writing and illustrating a serialized graphic novel titled Toil.


---
WORKSHOP PRESENTERS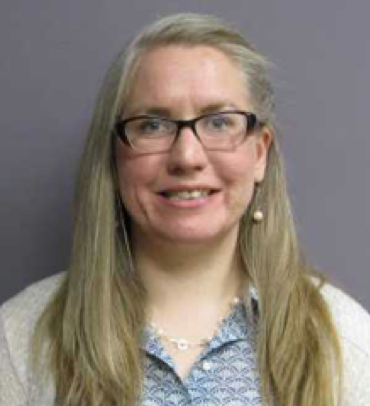 Rachel Bachman,Assistant Professor of Mathematics Education, Weber State University

Dr. Rachel Bachman is an assistant professor of mathematics education at Weber State University where she teaches mathematics courses for preservice elementary and secondary teachers. Her work at WSU focuses on developing effective strategies for teaching and learning mathematics, and her research interests include concrete-representational-abstract learning sequences, remediation efforts for mathematically underprepared college students, drawing prompts to understand student views about mathematics, and the use of dance to learn mathematics. Prior to coming to WSU four years ago, Rachel completed her doctorate and master's at the State University of New York Binghamton, and received her undergraduate degree from Penn State University.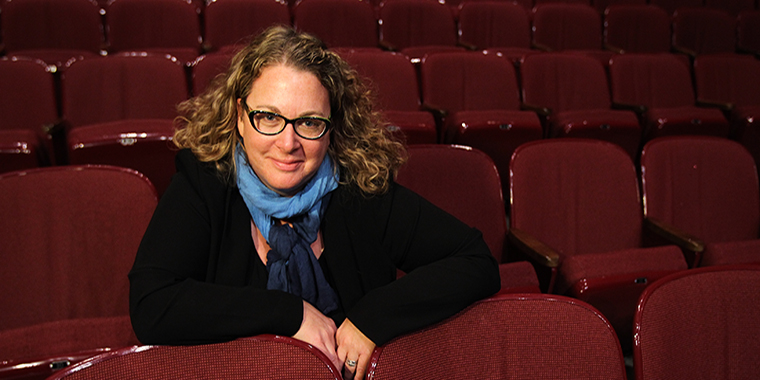 Tamara Goldbogen, Beverley Taylor Sorenson Endowed Chair for Arts Learning, Weber State University, and Director, Arts Learning Collaborative 
Tamara Goldbogen is the Beverley Taylor Sorenson Endowed Chair for Arts Learning at Weber State University where she oversees an arts integration program and teaches in the College of Arts & Humanities and the College of Education. Prior to her work at Weber State University, Tamara taught theatre for youth and creative drama at the University of Pittsburgh and served as director of the departmental outreach program, Shakespeare-in-the-Schools. Tamara currently serves on the Executive Board of Theatre for Young Audience/USA as Vice President of Membership. She holds an MFA in Drama and Theatre for Youth from the University of Texas at Austin.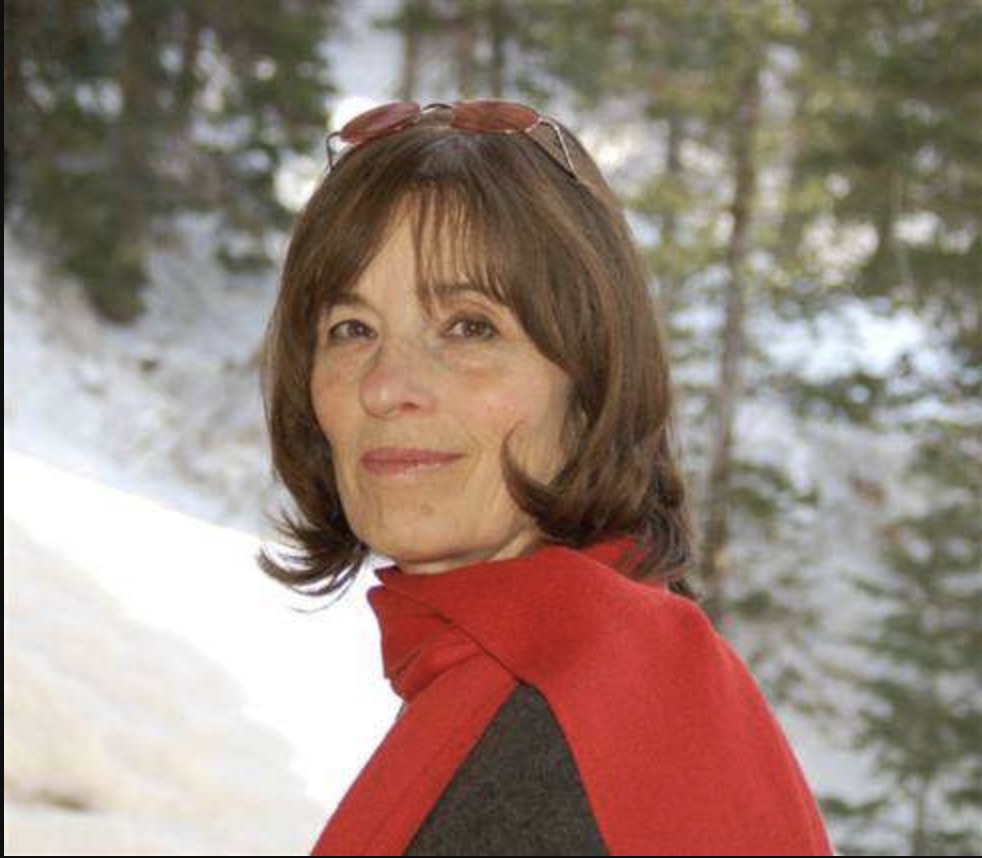 Jann Haworth, Artist & Educator 

Jann Haworth is closely associated with the 60's Pop Art Movement in Great Britain.
Her most recent solo shows: Emmanuel Gallery Colorado University, 2017, Galerie du Centre 2016, Art Paris Grand Palais 2016; Modern West Fine Art SLC  2015/17, Museum of Art BYU 2013; Wolverhampton Pop Gallery 2009/10; Mayor Gallery London 2006. She has had 22 one person shows in Europe and the US.

Her work has featured in many large scale group exhibitions in Europe and the US. Since 2000: 'Pop Art UK', Modena Italy (2004); 'Art and the 60's The Tate Great Britain (2004); 'British Pop', Bilbao Spain (2005); and 'Pop Art 1956-1968" Rome Italy (2007). 'Seductive Subversives' Brooklyn Museum (2010), 'Power Up': Female Pop Kunsalle Museum, Vienna and Germany (2010/11); 'Hyper-realism' Mumok, Vienna Austria; 'Pop and the Object' Acquavella Gallery New York (2013), 'Pop and Design' Loisianna Museum Denmark, Moderna Museet, Stockholm, Barbican London, 'London 60's' Christies (2013).

Haworth was a contributor/director for five public works projects in Salt Lake : The 337 Project, Director 'SLC Pepper', 'On Broadway' murals and The Work in Progress Mural 2016-2018. She has recently completed a17ft X 45 ft mural for The Granary District  in Salt Lake City featuring Dennis Hopper. Recent public collection purchases: The Tate Great Britain,  The Utah Arts Council, UMFA Utah., Utah County Collection.

She holds two unusual distinctions: a female Pop Artist and Co-Designer for the Beatle's Sgt Pepper Album cover [for which she received a Grammy}.

She lives and works in Salt Lake City and Sundance, Utah.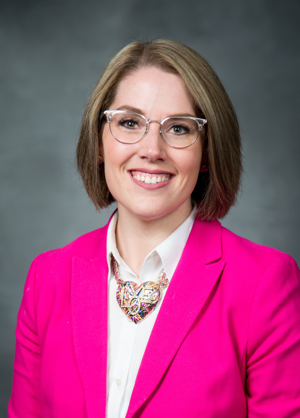 Brittany May,Assistant Professor of Music Education, Brigham Young University

Brittany Nixon May is an Assistant Professor in the School of Music at Brigham Young University where she teaches undergraduate and graduate courses in music education. Prior to her doctoral studies, Dr. May taught in the Syracuse, New York and Washington, D.C. public schools systems. From 2009 to 2011, she was recognized as a District of Columbia Public Schools Highly Effective Educator, and she and her elementary music students were invited to perform in the White House for the President and First Lady as part of the Presidential Active Lifestyle Awards.
Dr. May's research interests include early childhood music education and arts integration. She has presented her research at conferences in the United States and abroad, and has published in General Music Today and the Journal of Music Teacher Education, among others. Dr. May holds a PhD from the University of Utah, a Masters in Music Education from Boston University, and a BA in Music Education from the University of Utah.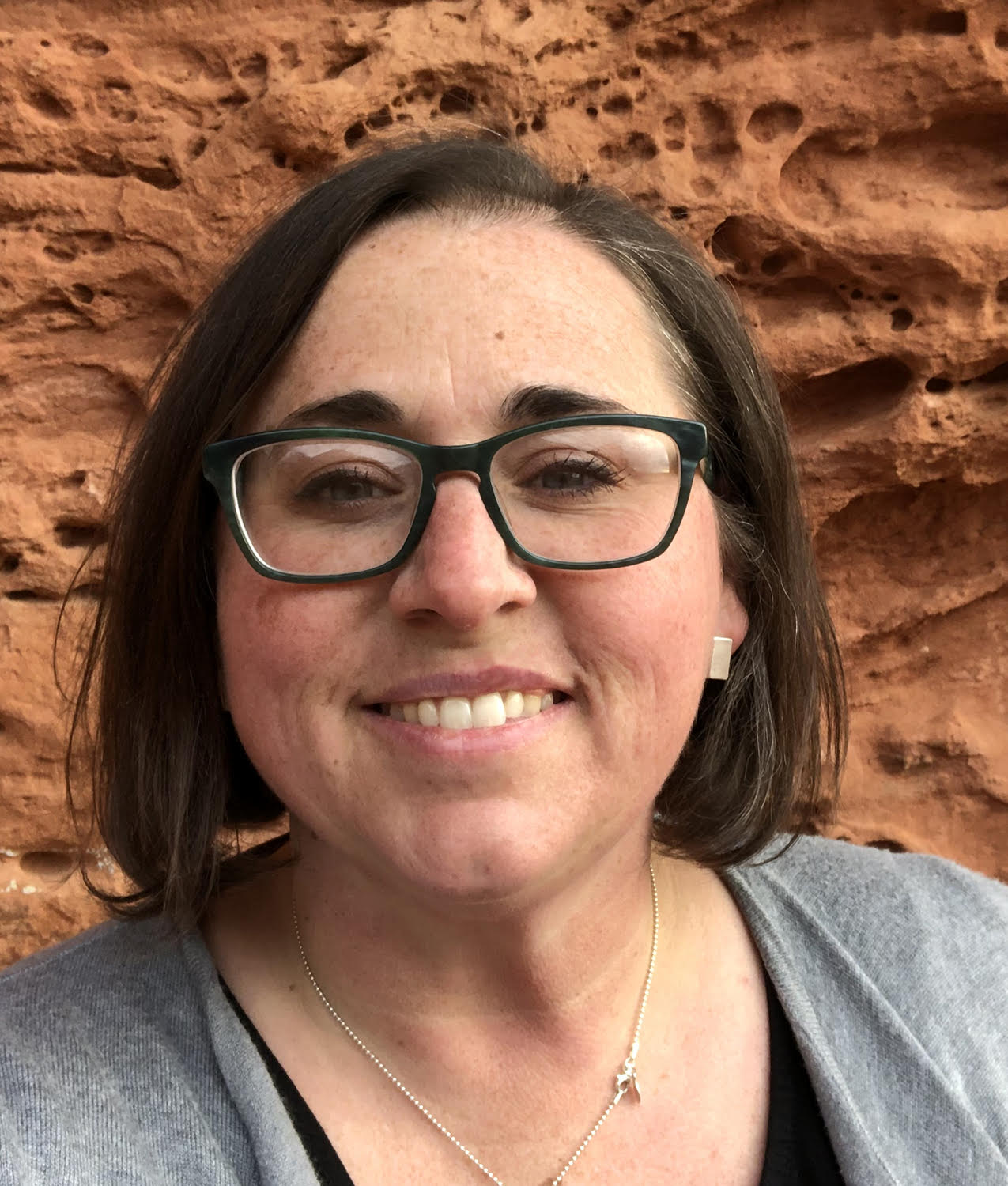 Alisa Petersen, Beverley Taylor Sorenson Endowed Chair of Elementary Arts Education, Southern Utah University 

Alisa Petersen is the Beverley Taylor Sorenson Endowed Chair of Elementary Arts Education at Southern Utah University. She grew up in Oklahoma in a home where exploration, making, and play happened every single day.  She studied art and art education at Ricks College, BYU, and Southern Utah University. She has experience as an elementary visual art specialist, a district art coordinator, and an outreach artist. She now teaches courses early childhood creativity and arts integration and runs the artsFUSION program at SUU.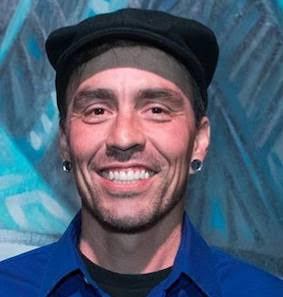 Richard A Ramos Jr., Working Artist/ Muralist

Richard A. Ramos Jr. is a working artist residing in West Haven, Utah. He received a BFA from Weber State University in 1992. Acrylic, watercolor, and aerosol paints are his dominant mediums used in surrealist, visionary, and graffiti styles to create canvas paintings and murals. He also incorporates many different styles and mediums to suit commission work. He has exhibited in solo and group shows and painted large-scale murals regionally.  Ramos has partnered with community groups such as Nurture the Creative Mind and Youth Futures to further the arts as a positive outlet for youth creativity in Ogden, Utah.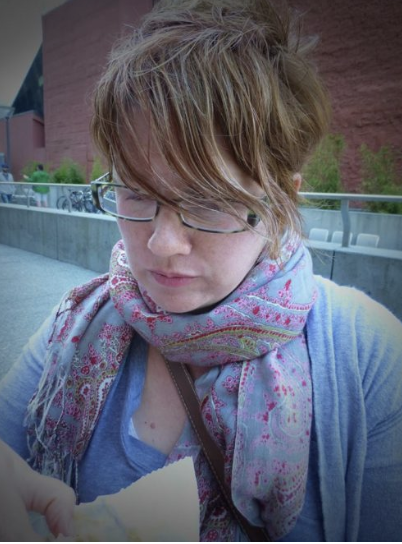 Erinne Roundy, Arts Learning Collaborative Program Assistant, Weber State University and Visual Art Educator, North Davis Preparatory Academy

From the moment Erinne could pick up a writing utensil (which I'm sure was a black Pilot G2 pen) she has been doodling and writing in sketchbook after sketchbook after sketchbook after sketchbook...(well, you get the picture). Which is no surprise that when she originally graduated from WSU way back when it was with a B.S. in Visual Communications/Design and she was pretty content with this career choice until her own kids started school. It was then that she realized how much she really enjoyed the educational atmosphere of young minds and wanted to be surrounded by them all the time so she decided to get her secondary teaching license via the ARL (which is what she is currently doing and will have her license this coming spring. Yippee!) Right now she is teaching junior high Art Foundations at NDPA, a K-12 Spanish Immersion charter school in Layton, and is the Program Assistant for the Arts Learning Collaborative at Weber State University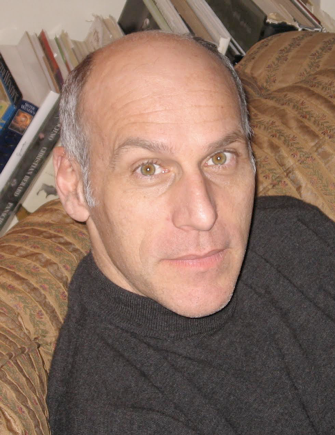 Erik Stern, Professor of Dance, Weber State University and Kennedy Center Teaching Artist

Erik Stern (Weber State University) has choreographed extensively for professionals and
students. His work Demolition Derby, when a mind loses its license to drive was performed in
New York City. Erik danced with Tandy Beal & Company for 10 years, and has appeared as a
guest artist with Repertory Dance Theatre and other groups.
Since 1987 Erik has co-directed the Dr. Schaffer and Mr. Stern Dance Ensemble with Karl
Schaffer. The California-based company has received seven grants from the NEA and toured
throughout North American and to Europe, Asia and Australia, and are designated Teaching
Artists with the Kennedy Center Partners in Education program. His collaborative work with
Rachel Bachman has been presented at many conferences and workshops, most recently at
the Mathematical Thinking! workshop at the University of Newcastle, Australia.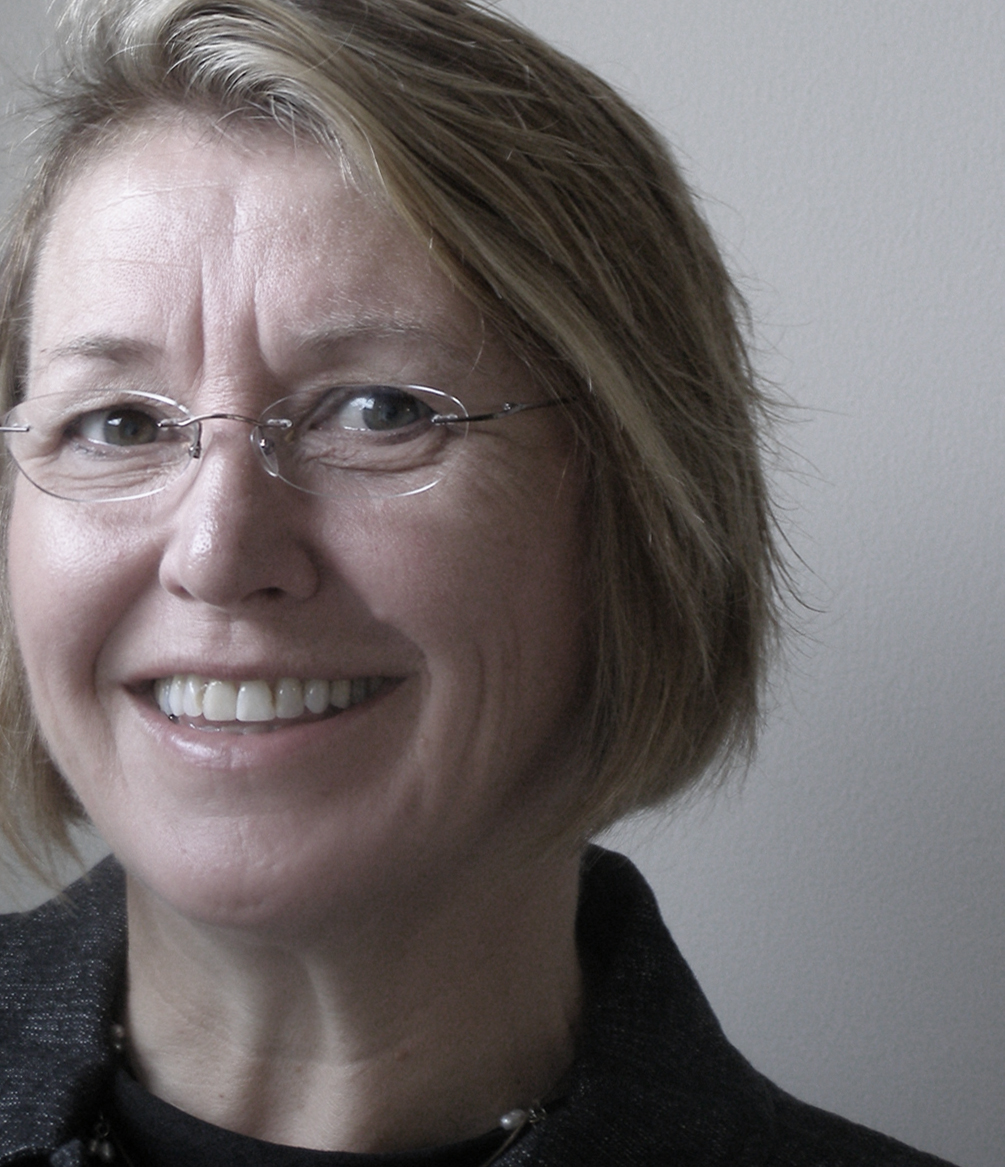 Kathleen "K" Stevenson, Professor of Art, Weber State University

In her work, K employs printmaking, mixed media and sculpture to explore the fluid, paradoxical, and trickster nature of memory and perception. 'Memory is what we forget with.'

"I find it curious that we can have such a fixed notion of who we are, how we know ourselves and the world around us. However, possibility- along with its companion, creativity- reside in the crevices and fissures of the moments and spaces where we let go of this stasis and certainty; where we sift and knead the dense, often incongruent, layers of experience and personal archeology."

Her sculpture and mixed media work have been shown regionally and nationally, and she continues the rewarding practice of the exchange portfolio, both here and abroad. Her two most recent exhibitions included a solo exhibition, Falling Away, at the Centennial Celebration at her undergraduate alma mater [May 28- Aug 2, 2013] and a three-person exhibition she organized, "Mark by Mark," at the Alice Gallery in Salt Lake City, UT. [March 14- May 9, 2014]. In 2018, K was the recipient of the Ogden Mayor's Art Award for Art Education.Stevenson has been teaching at Weber State University since 2001.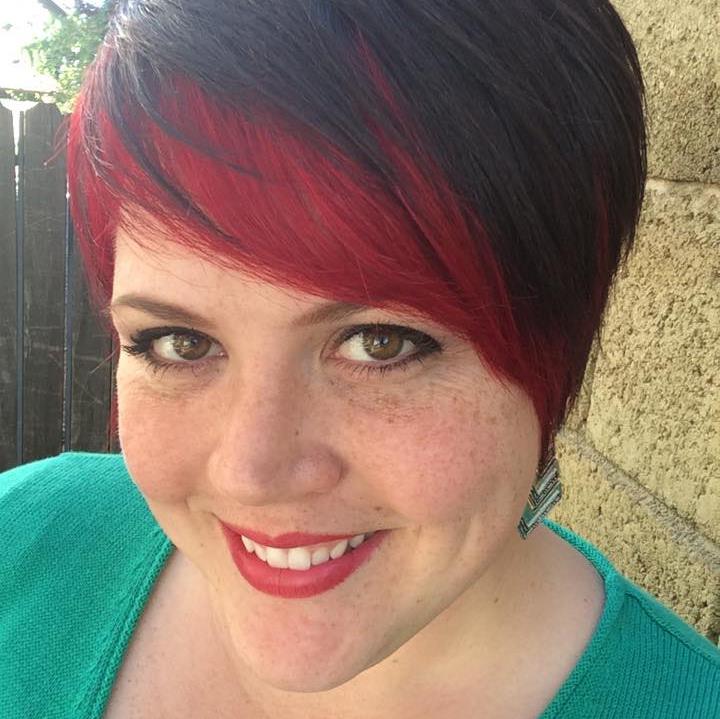 Amanda Joy, Art Educator and Assistant 

Amanda Joy is a non-traditional BFA of Art Education student at Weber State University. She just presented her BFA Thesis show Fall of 2018, and is now preparing to earn her Teaching Certification for Secondary Art Education. Having been involved in the arts for many years, her main focus is Printmaking and 2D art. Amanda is grateful to have earned the Viola P. Schroeder Endowed Scholarship, Dale Bryner Endowed Scholarship, Joseph & Ellen Eccles Scholarship, Richards Blaine Art & Design Scholarship, as well as being the recipient for the Lindquist Student Fellowship for 2018. Her desire to provide a safe and creative space for her future students was enhanced the Summer of 2018, when she earned a spot for The Metropolitan Museum of Art, MoMA, and Guggenheim Museum's Connecting Collections Workshop in New York City for art educators. This experience gave her more tools to improve her own artistic practice, as well as help her future students share their stories through their original voices.
---
 Parking included in registration! (see map below for details)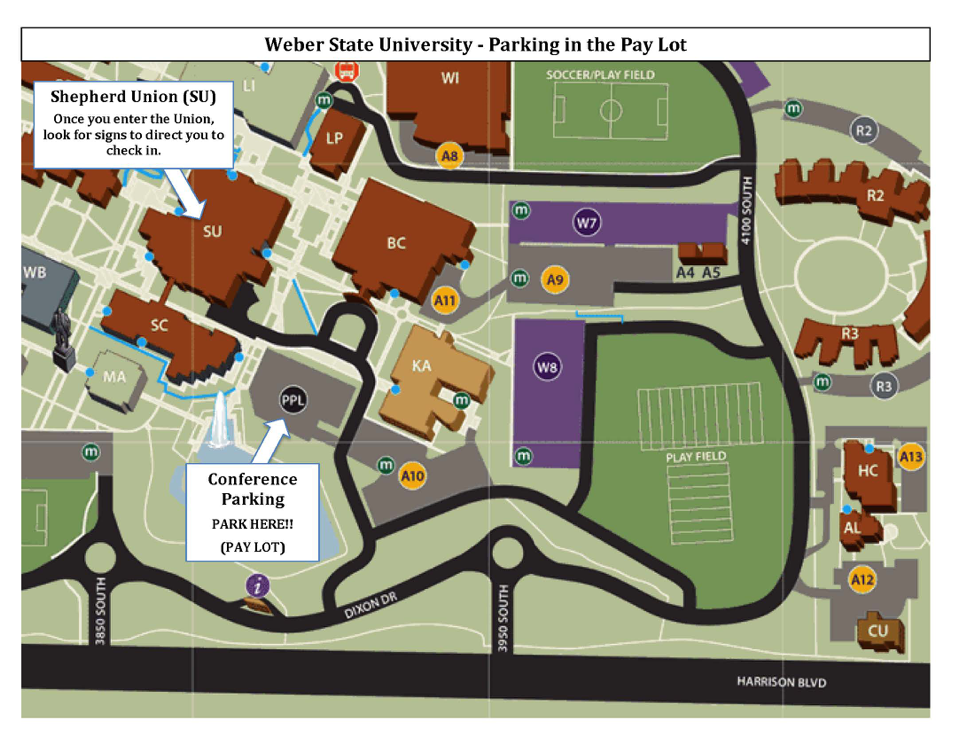 When & Where

Weber State University Shepherd Union
3910 West Campus Drive
Ogden, UT 84408


Friday, January 25, 2019 from 8:00 AM to 3:30 PM (MST)
Add to my calendar
Organizer
The WSU Arts Learning Collaborative is a joint initiative between the Lindquist College of Arts and Humanities and Moyes College of Education that offers year-round professional learning opportunities in arts integration for K-12 teachers, instructional coaches, arts specialists, and WSU students. The Collaborative hosts an annual Arts Integration Conference and supports the Beverley Taylor Sorenson Arts Learning Program–a statewide K-6 arts integration program.