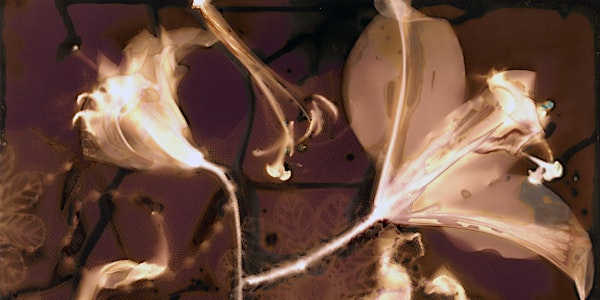 Arts Infusion Workshop: An Afternoon with Mary Catherine Lewis
Event Information
Location
Museum of Science & History (MOSH)
1025 Museum Circle
Jacksonville, FL 32207
Learn about lumen printing with MOSH Lobby Artist Mary Catherine Lewis and create your very own print!
About this event
Do you know how to capture the shape of an object without using a camera? If you place an object on top of photosensitive paper and then expose it to light, you can record the silhouette created by the object. Join local artist Mary Catherine Lewis as we bring to light the 19th century camera-less photography method of "photogenic drawings". Her show Petals & Lace on display in the MOSH Lobby showcases this technique in lumen prints. Learn how to create your own lumen print using naturals objects and sun printing paper. Watch the changes unfold before your very eyes!
This workshop is free and open to the public. All ages welcome. Materials will be provided.
Please RSVP. Spots are limited.
Funding has been provided by the Cornelia T. Bailey Foundation.
PLEASE NOTE: Upon visiting the Museum, you will see changes and new safety protocols. These changes and protocols are in line with guidelines and requirements set by government and public health agencies. These changes include but are not limited to:
• Please maintain social distancing
• All guests are required to wear masks when visiting the Museum. If you do not have a mask, you can purchase a single-use mask for $1 at the Museum Front Desk
To find out more about the Museum's reopening policies, please visit themosh.org
Date and time
Location
Museum of Science & History (MOSH)
1025 Museum Circle
Jacksonville, FL 32207