About this Event
An outstanding lineup of entertainers will perform for the 2019-20 Arts-In-The Heart Concert Series at the beautiful St. Peter's Anglican Cathedral of Tallahassee, Florida. The first in the series is renown trumpeter, Longineu Parsons and the European prodigy, Joanna Sobkowska. Longineu, a musician and composer who is hailed internationally by critics as one of the world's finest trumpet players, is also a composer, multi-instrumentalist, singer and stage performer. He lived in Europe for four years during the late 1970s and early 1980s. After a brief stay in New York, he accepted a teaching position at the Centre D\'Etudes Musicales in Guadalupe. Upon moving back to the U.S. in 1986, he was selected in a national audition to perform in the production of Satchmo as understudy to the leading roles of Louis Armstrong and Joe "King" Oliver. Dr. Parsons is on the faculty at Florida A&M University and continues to perform internationally with Joanna-Sobkowska-Parsons as the ensemble Duo Palamo. He has performed with Billy Harper, the Louis Armstrong Legacy Band, Cannonball Adderley Tribute Band, and the late Nancy Wilson. Additionally, he appears frequently as a soloist with symphony orchestras.
Dr. Sobkowska-Parsons has an international following. Her piano repertoire includes masterworks of the Classical and Romantic eras, as well as numerous works from the 20th-century repertoire. As a chamber music pianist and accompanist, she has appeared with many prominent musicians in a broad repertoire ranging from Baroque music to premiers of new compositions. As a soloist and chamber musician, Dr. Sobkowska has performed on the concert series of the Warsaw Philharmonic, Poland, at the Festival Internacional del Piano in Bucaramanga, Colombia, the Piccolo Spoleto Festival in Charleston, SC, the FSU Festival of New Music in Tallahassee, Florida, and CASMI International Summer Program in Prague, Czech Republic. She appears in several recordings. She premiered and recorded for the Col Legno-Qualiton label Ladislav Kubik's Sonata for Trombone and Piano with trombonist Jay Evans. She is the solo pianist for a CD recording of Ladislav Kubik's Concerto Breve for piano and orchestra with the Prague Radio Symphony Orchestra, and she appears on the Triptych on Texts by Franz Kafka for the Col Legno-Qualiton label.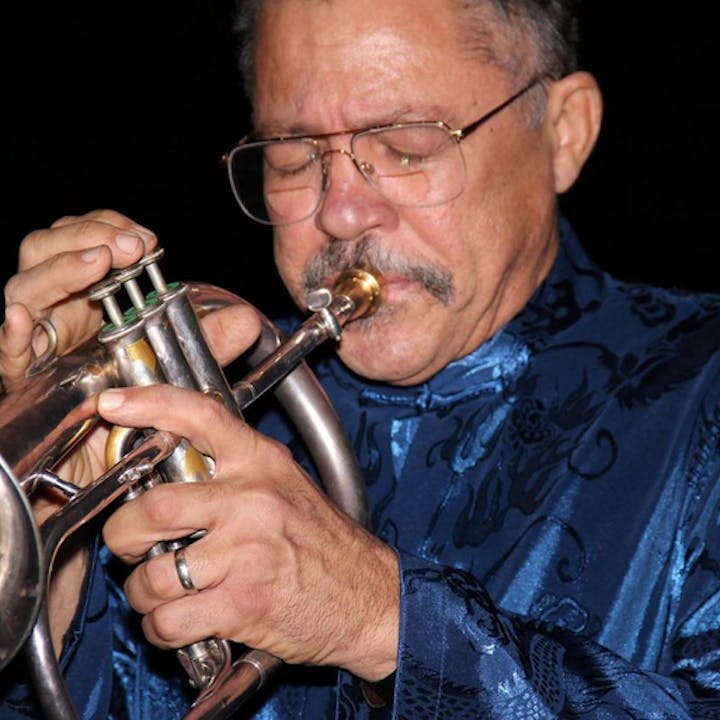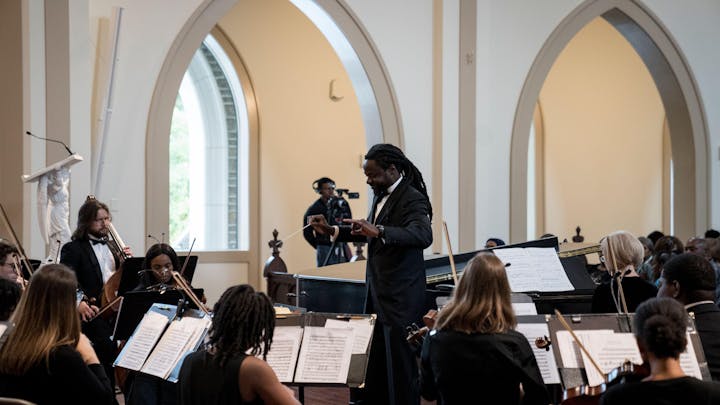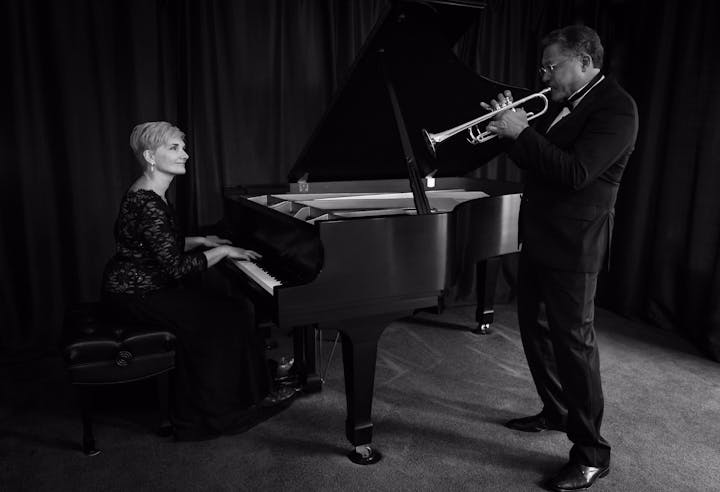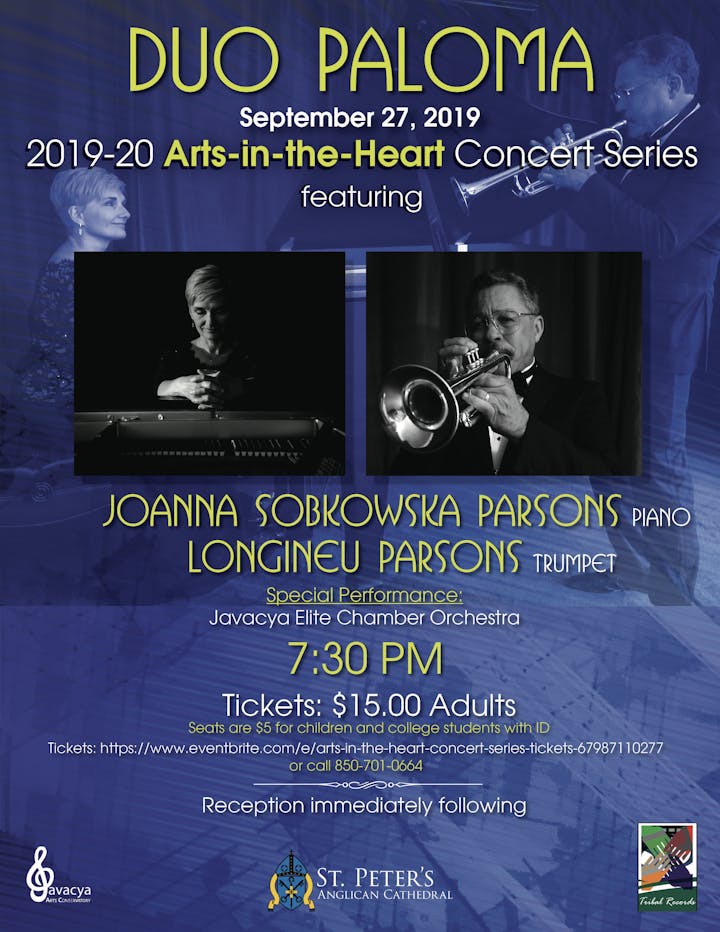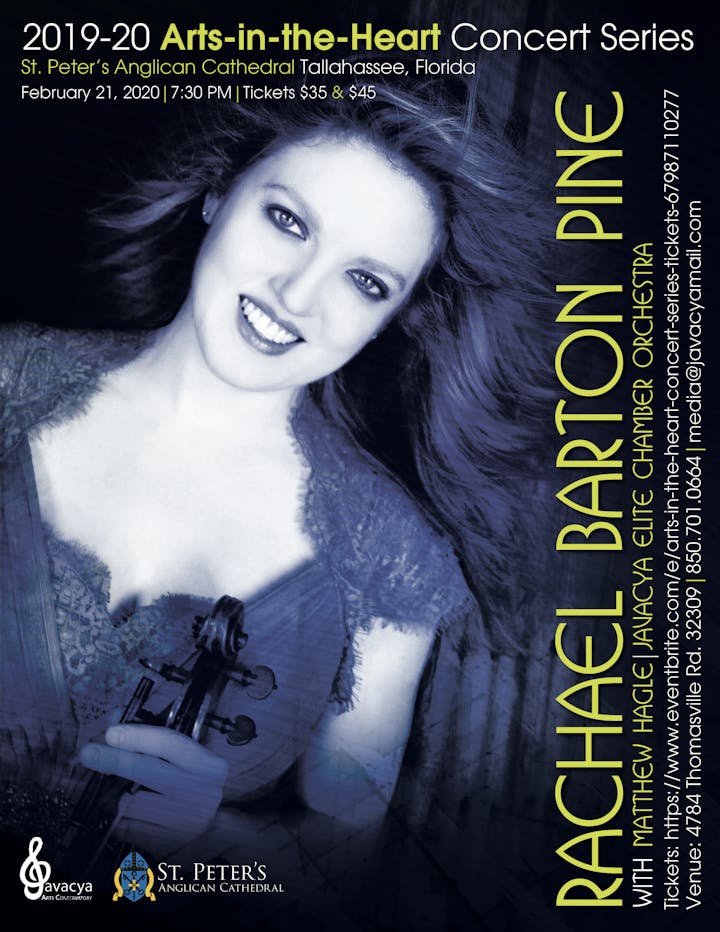 Internationally Renowned Violinist, Rachel Barton Pine Performs Works by Black Composers. A Black History Month Celebration!
Tallahassee music lovers are anxiously awaiting the performance of Billboard-chart topping violinist, Rachel Barton Pine. She is a leading interpreter of the great classical masterworks. Thrilling audiences with her dazzling technique, lustrous tone, and emotional honesty, Pine is one of the most talented and versatile artists of the 21st Century. It is very unusual that one of the top classical violinists in the world interprets blues and rock equally as well.
The Pine Effect
With an infectious joy in music-making and a passion for connecting historical research to performance, Pine transforms experiences of classical music. She performs with the world's leading orchestras, including the Chicago and Vienna Symphonies, the Philadelphia Orchestra, the Royal Philharmonic, and Camerata Salzburg. She has worked with such renowned conductors as Zubin Mehta, Erich Leinsdorf, Neeme Järvi, and Marin Alsop. Her collaborators include leading artists such as Daniel Barenboim, Christoph Eschenbach, William Warfield, and Christopher O'Riley. The many contemporary composers with whom she has collaborated include David Chesky, Billy Childs, John Corigliano, Joe Deninzon, Mohammed Fairouz, Luis Jorge González, Earl Maneein, Daniel Bernard Roumain, José Serebrier, and Augusta Read Thomas. She has recorded 39 acclaimed albums. Her discography includes Violin Concertos by Black Composers of the 18th and 19th Centuries, with Daniel Hege conducting the Encore Chamber Orchestra, Mozarts Complete Violin Concerto, Sinfonia Concertante with the Academy of St Martin in the Fields, Sir Neville Marriner conducting; Bel Canto Paganini, and Elgar & Bruch Violin Concertos with the BBC Symphony, Andrew Litton conducting. A gold medalist in the J.S. Bach International Competition, her performances are heard on NPR and stations around the globe. She has appeared on NBC's Today Show, CBS Sunday Morning, CNN, PBS NewsHour, NPR's "Tiny Desk," "Performance Today" and "A Prairie Home Companion" and has been featured in the Los Angeles Times, The Wall Street Journal, and The New York Times. Her RBP Foundation assists young artists and runs the groundbreaking Music by Black Composers project. She performs on the 1742 "ex-Bazzini, ex-Soldat" Guarneri del Gesu, on lifetime loan from her anonymous patron.
More About Rachel Barton Pine
Pine became the first living composer to be published as part of Carl Fischer's "Masters Collection" series with the release of The Rachel Barton Pine Collection. In addition to the MBC project, her RBP Foundation assists young artists through its Instrument Loan Program, Grants for Education and Career, and Global Heart Strings which supports musicians in developing countries.
Spreading Awareness of and Access to Music by Black Composers
The RBP Foundation's MBC efforts are part of a multi-pronged approach to spread awareness of and access to music by Black composers. The MBC website currently features a directory of more than 170 living Black composers for use by performers, researchers, and those wishing to diversify their commissioning. In addition, MBC has joined forces with the Orchestral Music by Black Composers (OMBC) project founded by scholar-harpist Dr. Ashley Jackson and conductor James Blachly, to build an online database of all composers of African descent, living and deceased, worldwide. The data base will feature information about numerous individual works for solo instruments, chamber ensembles, and orchestra, including instrumentation, length, descriptions, difficulty level, where to find the music, links to recordings, and programming suggestions. MBC Advisory Board members include Sphinx Organization Founder and University of Michigan Professor Aaron Dworkin; Guarneri String Quartet violinist, Curtis Institute of Music Professor, and President of the Board of Directors for Opus 118-Harlem Center for Strings Arnold Steinhart; Concert pianist and pedagogue at the University of Cincinnati College-Conservatory of Music Awadagin Pratt; Roosevelt University Professor of Music and Music Institute of Chicago Violin Faculty Almita Vamos, and Henry Fogel, Dean of Roosevelt University's College of Performing Arts and President of the Board of Directors of Chicago Opera Theater.
Violin Concertos by Black Composers of the 18th and 19th Centuries, with Daniel Hege conducting the Encore Chamber Orchestra is a magnificent interpretation of some of the world's finest music. The Chicago Tribune described it as "music of great charm and elegance, rendered with sensitivity and stylish bravura." Gramophone proclaimed it "a fascinating issue," while The New York Times said Pine "handles the concertos' varied demands with unaffected aplomb, performing this music lovingly rather than dutifully." That recording led to invitations to appear on diversity panels and prompted questions from students, parents, teachers and colleagues about where to find more works by Black composers.
Subsequently, Pine's RBP Foundation established its Music by Black Composers project, a multi-faceted educational initiative and music repository. Over the last 15 years, Pine and her RBP Foundation have collected over 900 works by more than 350 Black composers from the 18th–21st centuries, representing Africa, North and South America, Asia, the Caribbean, Europe, and Oceania.