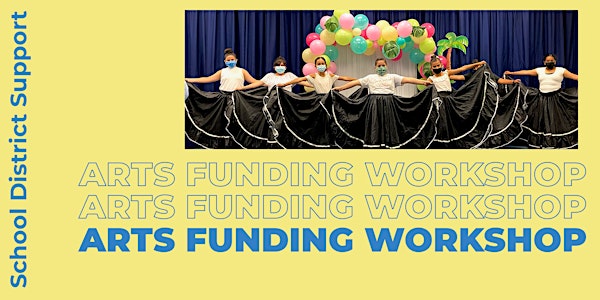 Arts Education Funding for School Districts
Join colleagues to hear the latest updates on new funding streams for school-based arts education.
By LA County Arts Education Collective
Date and time
Monday, January 23 · 3 - 4pm PST
About this event
On November 8, 2022, voters passed Proposition 28 which is poised to provide roughly $1 billion annually to California public schools for arts education beginning in 2023-24. Along with the governor's approval of the Arts, Music, and Instructional Materials Block Grant (AB 185) last summer, this funding offers new opportunities to support equitable access to arts education for students in schools in Los Angeles County.
Gather with school district arts coordinators and arts providers from across the County to hear the latest information regarding Prop 28 and the Instructional Materials Block Grant. We will explore implications for school districts, charters, and community arts organizations.
Jeannine Flores, Arts & STEAM Coordinator, LACOE and Chair, Create CA, will share funding updates and co-facilitate peer group break out discussions.
About the organizer
The Los Angeles County Arts Education Collective is a public-private, collective impact initiative dedicated to making the arts a core part of every child's growth and development. Established in 2002 by the LA County Board of Supervisors, the Arts Ed Collective works to advance goals and strategies outlined in the new LA County Regional Blueprint for Arts Education. With a commitment to prioritizing resources for youth historically excluded from learning in the arts, the initiative supports regional efforts to expand school-based arts education, community-based arts education, learning and leadership among practitioners and advocates, creative career pathways for youth, research and evaluation, and public awareness about the value of arts education. The initiative is coordinated by the LA County Department of Arts and Culture.