Description
Join the Cultural Alliance of Fairfield County for the third annual Arts & Culture Empowerment Awards Breakfast, celebrating individuals, organizations, and businesses who have made significant contributions to the Fairfield County community through arts and culture.
This year's keynote speaker is noted business leader and philanthropist Robin Tauck, and Master of Ceremonies is Tony Awards-winner James Naughton.
The 2018 ACE Awards recipients:
ACE Award, Corporate: Valerie Cooper, founder of Picture That Art Consultants based in Stamford
ACE Award, Artist: Megan Bonneau McCool, dancer, teacher, choreographer
ACE Award, Nonprofit: New England Dance Theater, New Canaan
ACE Award, Educator: Jim Royle, founder of Bridgeport-based Drum & Percussion Studio
ACE Award, Citizen: Dennis Bradbury, founder and curator of 22 Haviland Street Gallery in South Norwalk
This year CAFC will include a special presentation of the President's Award to the family of Burt Chernow, in recognition of the powerful impact he made on the arts and cultural community in Fairfield County.



---
Thank you to this year's ACE Award Sponsors: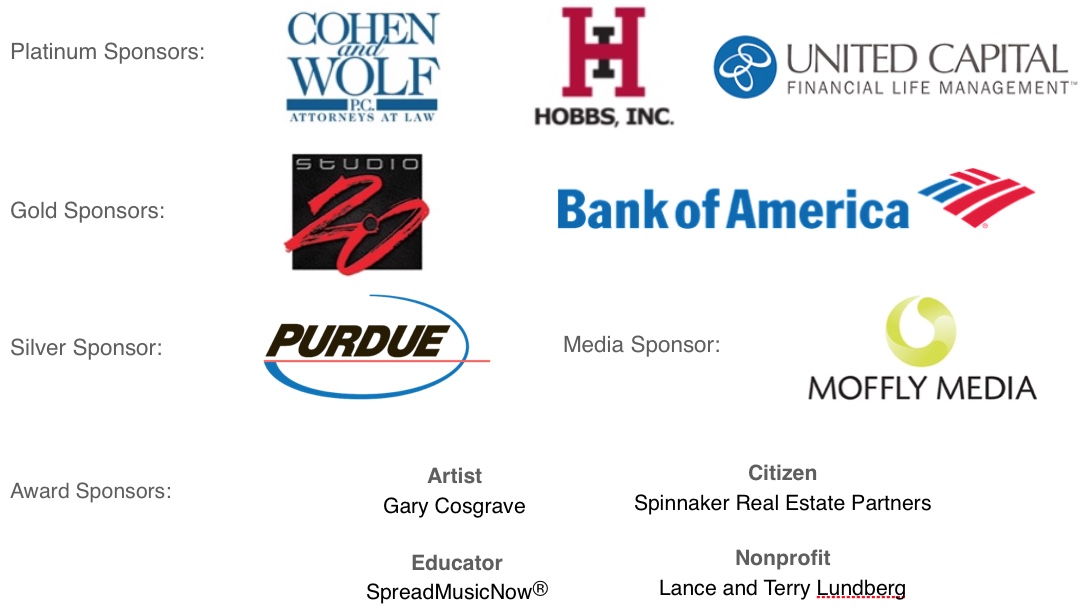 ---