Description
The Cultural Alliance of Fairfield County (CAFC) invites the public to join us in recognizing the recipients of the fourth annual Arts & Culture Empowerment (ACE) Awards, a celebration of individuals, organizations, and businesses in Fairfield County who have made significant contributions to the Fairfield County community through arts and culture, or who have enriched the arts and culture sector through volunteerism or patronage.
The 2019 ACE Awards recipients:
ACE Artist Award - Jane Davila, a fiber and mixed-media artist who incorporates many printmaking techniques in her work. Jane is based at the NEST Arts Factory in Bridgeport CT, where she is also the Managing Director.
ACE Citizen Award - Nick Visconti was a philanthropist and restauranteur in Westport and member of the board of directors for the Drew Friedman Community Arts Center Foundation.
ACE Corporate Award – Cohen and Wolf attorneys serve in the leadership of more than 100 organizations, associations, commissions, and boards throughout the area, including Aldrich Contemporary Art Museum, Westport Arts Center, Quick Center for the Arts, Westport County Playhouse, the Shubert Theater and many other arts organizations.
ACE Educator Award - Gina Scarpa is the Director of Education at Center Stage. She is the founder of the Center Stage Education Center, which serves over 115 students from across Fairfield County and beyond each semester.
ACE Nonprofit Award –INTEMPO provides high-quality music education to children predominantly from immigrant or first-generation backgrounds and from communities underrepresented in the arts, helping them build critical emotional, cognitive, and behavioral skills, and empowering them to leverage these skills to achieve life success.
CAFC is grateful to the generous ACE Award event sponsors: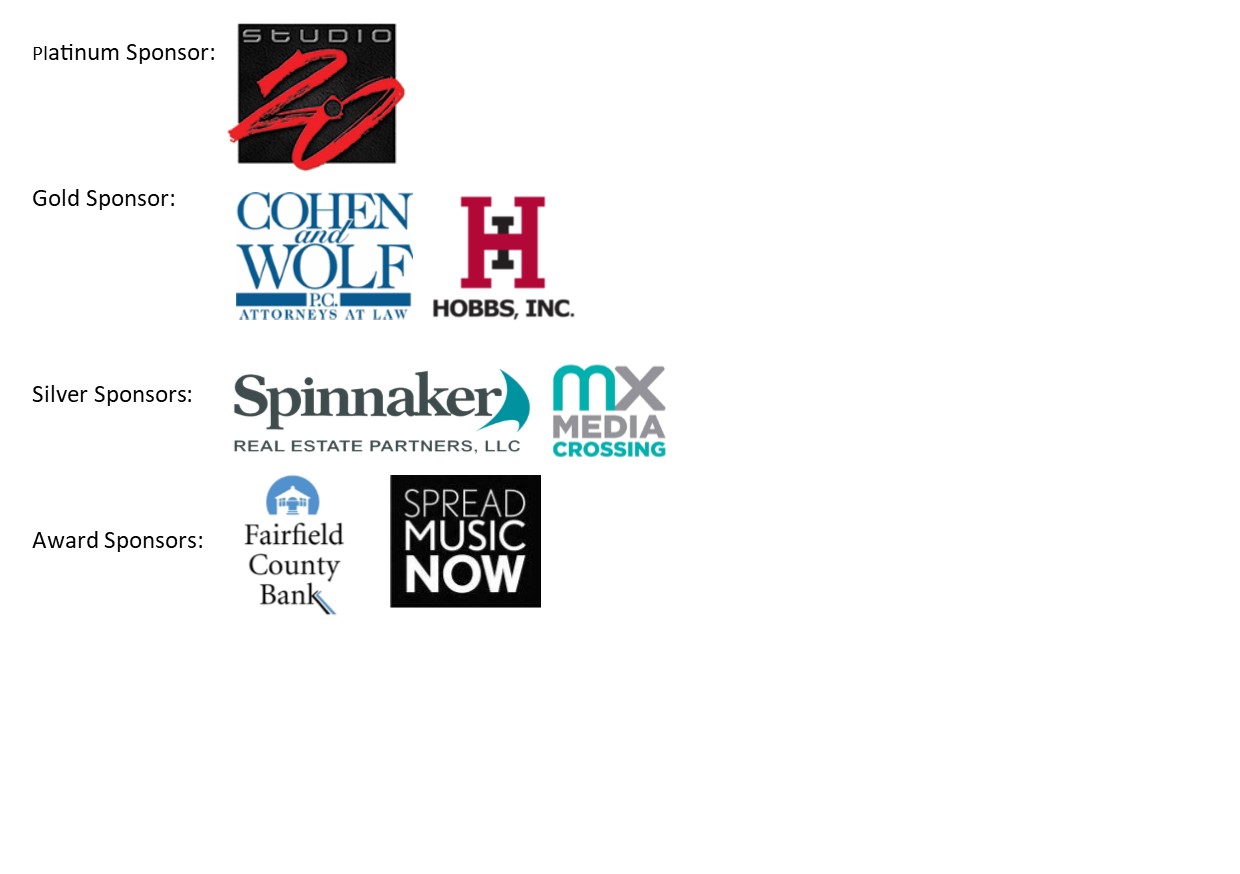 ---