Description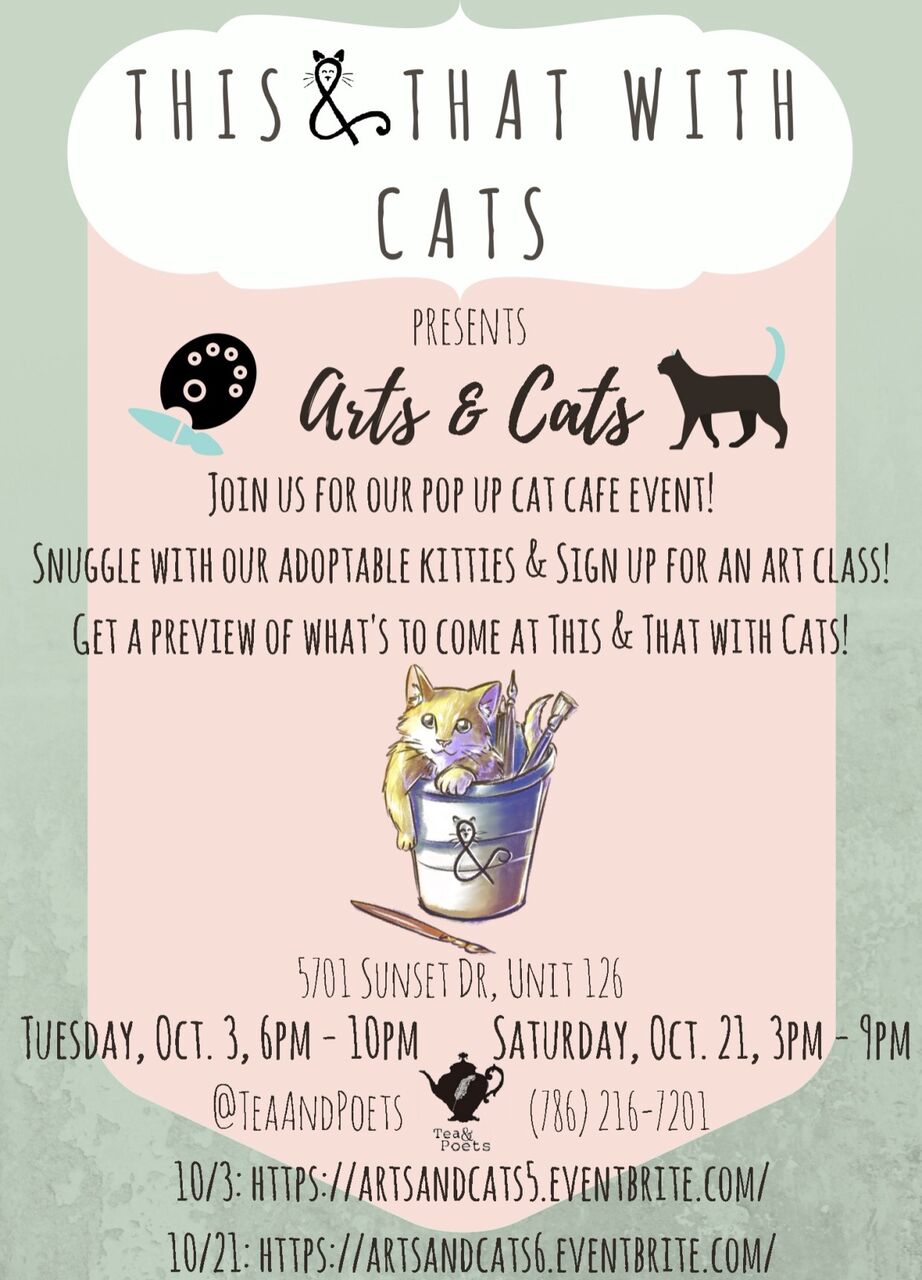 Arts & Cats - it doesn't get better than that!
Taking place at Tea & Poets (in Sunset Place Mall) on Tuesday, October 3rd, we are hosting our fifth event.
Tea & Poets is all about supporting local artists - as are we! Their tea store is filled with art created by emerging artists. It's a cozy spot to just hang out, play some games, and drink tea. We've decided to hold Arts & Cats here to give you the vibe we strive for at This & That with Cats. Except, we'll have - you guessed it -cats!
We will be having 2 local artists teaching 2 different art classes for you to choose from (or choose them all!) You must RSVP for these classes through this Eventbrite. Click "Tickets" to see the different classes and their descriptions.
It's going to be a purrrfect night full of art and adoptable, cuddly kittens, so bring your friends along for the fun!