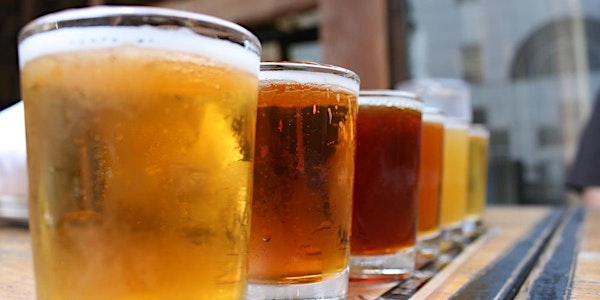 Arts and Drafts Sunday Funday
When and where
Location
Downtown North - Knoxville Knoxille, TN
Description
Follow Broadway or Central north from downtown and in less than a mile the road will be lined with breweries.
Local microbreweries are driving the revitalization of Downtown North, finding new uses for historic warehouses and making some delicious beers in the process. They thrive not just because Knoxville loves beer, but because these breweries love Knoxville.
They love it so much, that five of them have agreed to each brew a special beer inspired by a local landmark to be released at our Summer Supper. Join us for a Sunday afternoon of beer and food pairings meant to help you savor the multiple notes of these microbrews. Knox Brew Tours will provide fun-filled transport between locations, so you can take in all of the flavors of the area, worry free.
Guests will be divided into groups of 40 that will start and finish at the same brewery and travel together throughout the day.
If you have friends you want to spend the event with, please let us know!
---
MENU
A crisp, earthy ale paired with spicy Thai tastes from Last Days of Autumn
A farmer's market inspired pre-Prohibition ale from Crafty Bastard paired with fresh bites from Made From Scratch

Balter Beerworks' famous tacos and a summer pilsner

One of Pretentious Beer Co.'s preliminary brews complimented by OliBea's gourmet recipes

A light, bright wheat beer from Fanatic Brewing paired with a pork belly slider from Oinks & Cluckers