Description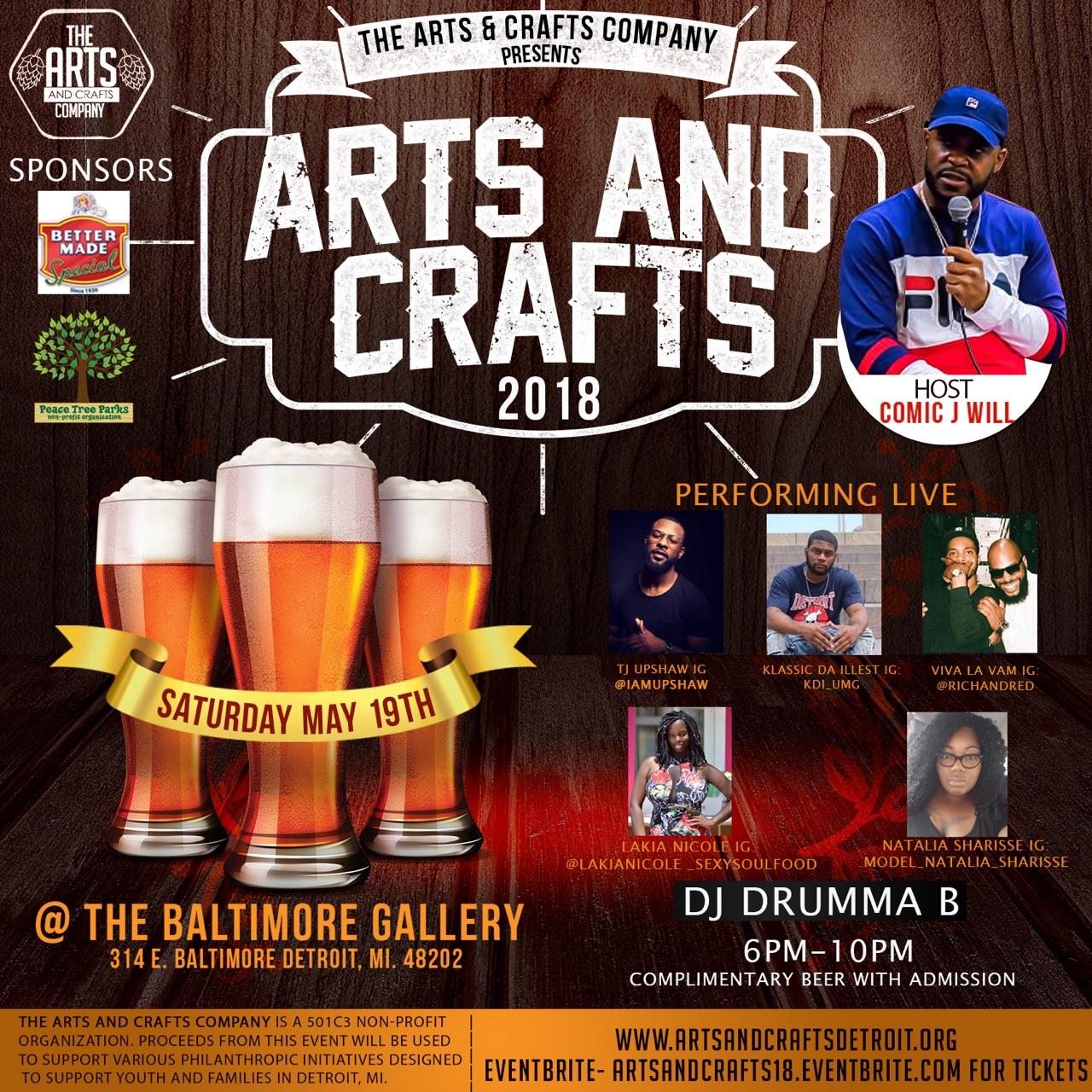 The Arts and Crafts Company's signature event "Arts and Crafts" is a semi-annual charity fundraiser that offers an intimate setting for patrons to relish a diverse range of indigenous Art while enjoying a delectable selection of craft beer provided by local breweries in the Metro Detroit area.
This year's Arts and Crafts will take place May 19, 2018 @ The Baltimore Gallery in Detroit, MI from 6-10pm. Arts and Crafts 2018 will be hosted by rising local comedian Comic J Will and features a live DJ, spoken word, and live musical performances.
Complimentary Craft Beer with admission!