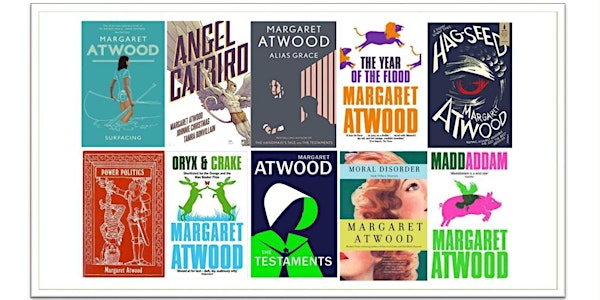 Artpolitical: Margaret Atwood's Aesthetics - pre-conference online event
'ARTPOLITICAL' – MARGARET ATWOOD'S AESTHETICS Pre-conference Symposium – Online , 12th March 2021, 16:00-19:30 CET
About this event
This is an online kick-off for the first ever all-Atwood conference, the international conference "ARTPOLITICAL - MARGARET ATWOOD'S AESTHETICS" (Göttingen) postponed to October 14-16, 2021. The conference as well as the preliminary event seek to address the interaction between politics and aesthetics in Atwood's oeuvre as well as the various transmedial adaptations of her works.
Convenors:
Dr. Dunja M. Mohr (Erfurt University)
PD Dr. Kirsten Sandrock (Göttingen and Leipzig University)
Programme:
15.45 Room open
16:00-16:15 Welcome: DUNJA MOHR and KIRSTEN SANDROCK
16:15-17:00 CRISPIN SARTWELL (Dickinson College, USA)
"Margaret Atwood's Distribution of the Sensible"
17:00-17:45 WENDY ROY (University of Saskatchewan, CAN)
"Storytelling, Humanity, and Political Power in the MaddAddam
Trilogy"
17:45-18:00 coffee break
18:00-18:45: FIONA TOLAN (Liverpool John Moores University, UK)
"Margaret Atwood: Feminist Killjoy"
18:45-19:30 Discussion / online socializing along themes (breakout groups)
Both events - the pre-conference kick-off and the October conference - are supported by the Women and Gender Section of the Association for Canadian Studies in German-speaking Countries (GKS) and by the Margaret Atwood Society.