Description
Join ArtPoint for our annual FREE Happy Hour
It's that time of year again! Join ArtPoint for an evening of cocktails, culture, and conversation as we introduce our schedule of exhibitions and events for the coming season. Also enjoy beats by DJ King James.
This event is free and open to all, and we will be offering one-night-only membership specials. Join the Museums or renew your membership—if purchased through Eventbrite, or at the Happy Hour event, you will receive 15 months for the price of 12.
Event Chairs: Alexa Beaman, Jaime Colmenares, Mathilda LaZelle, Vadim Nebuchin, Alex Sweet
About ArtPoint
ArtPoint is a group of young professionals that supports the Fine Arts Museums of San Francisco—the de Young and the Legion of Honor—with a year-round program of social and educational events, including exhibition-related lectures, gallery parties, and an annual gala. Proceeds support exhibitions and programs at the Museums. Details: www.artpoint.org
About Rambler at the Hotel Zeppelin
Rambler: a new restaurant and bar in Union Square at Hotel Zeppelin, conceived by Hat Trick Hospitality – the team behind a host of socially-driven dining and drinking destinations that include Sabrosa, Redford, and The Brixton. Formerly the site of celebrity chef Wolfgang Puck's iconic "Postrio" restaurant, Rambler maintains the spirit of conviviality and social energy that Chef Puck established during Postrio's 20-year lifespan. Rambler's culinary and social efforts are led by Chef Banks White (FIVE, Berkeley). Details: http://www.ramblersf.com/; Facebook: @RamblerSF; Instagram: @rambler_sf
Hotel Zeppelin rebelliously celebrates the collision of San Francisco's countercultural tradition with a mischievous approach to contemporary hospitality. Set in a historic downtown San Francisco walking distance from renowned Union Square, the hotel celebrates the city's progressive mindset and transforms it into a living story with a revolutionary attitude. A mind-altering experience with a stylish delivery inspired by those who've broken the mold, Zeppelin defiantly invites our guests to do the same.
Details: https://www.viceroyhotelsandresorts.com/en/zeppelin Instagram: @hotelzeppelin; Facebook: @hotelzeppelin; Twitter: @hotelzeppelin
Join ArtPoint, and take advantage of the following benefits:
Advance notice of upcoming events, with free or discounted admission

Exclusive offers and invitations to special events hosted by partner organizations

Subscription to the ArtPoint e-Newsletter
Take a look at the benefits available at each level of membership here. Our most popular options are Individual and Family / Dual.
An ArtPoint upgrade can be added to your existing Fine Arts Museums membership at the Individual level or above for $50. Please call (415) 750-3636 or email membership@famsf.org today.
2017-2018 ArtPoint Presenting Sponsor: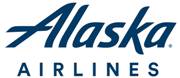 Photo courtesy of Hotel Zeppelin