Description
ArtPoint Cocktail Party:
Evening of Tequila and Mezcal
Teotihuacan: City of Water, City of Fire explores one of the earliest, largest, and most important cities in the ancient Americas. The exhibition brings together art and artifacts from recent excavations with objects found as long as a century ago. Traces of pulque, a drink made from the sap of the agave plant and the precursor to tequila and mezcal, are found on pottery shards from central Mexico which date back to 150 BC.
Join ArtPoint for a journey back in time to experience all that Teotihuacan, the "Birthplace of the Gods," had to offer and taste the evolution of an ancient type of liquor that has existed for over 2,000 years. Guests will enjoy Mexican-inspired bites, tequila and mezcal tastings, beats from DJ Matt Haze, and a special performance by Tezkatlipoka Aztec Dance & Drum.
Attire: Gold or Silver Cocktail
Event Chairs: Alexa Beaman and Arash Keshmirian
In Solidarity: Like you, we were devastated to learn that not one but two earthquakes have crippled the regions of Chiapas, Oaxaca, and Mexico City in recent weeks. Our hearts are with our friends, colleagues, and others affected. A portion of proceeds from this event will be given to Red Cross Mexico to help support those affected by this tragedy.
With thanks to our Event Partners





2017-2018 ArtPoint Presenting Sponsor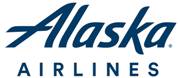 Please note: Guests must be 21 years of age with a valid ID. Tickets are nonrefundable and nontransferable. We respectfully ask that discount codes be kept private. Doing so helps us preserve this special benefit for members, and contributes greatly to the success of our fundraisers.